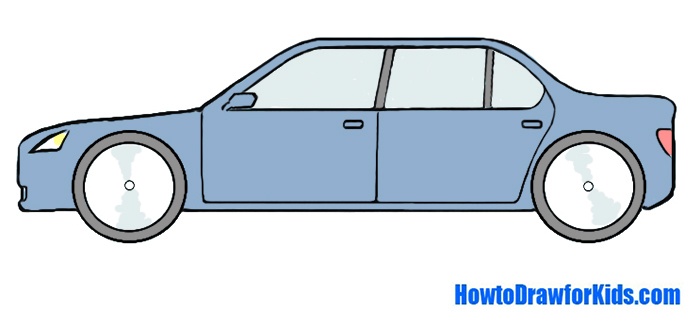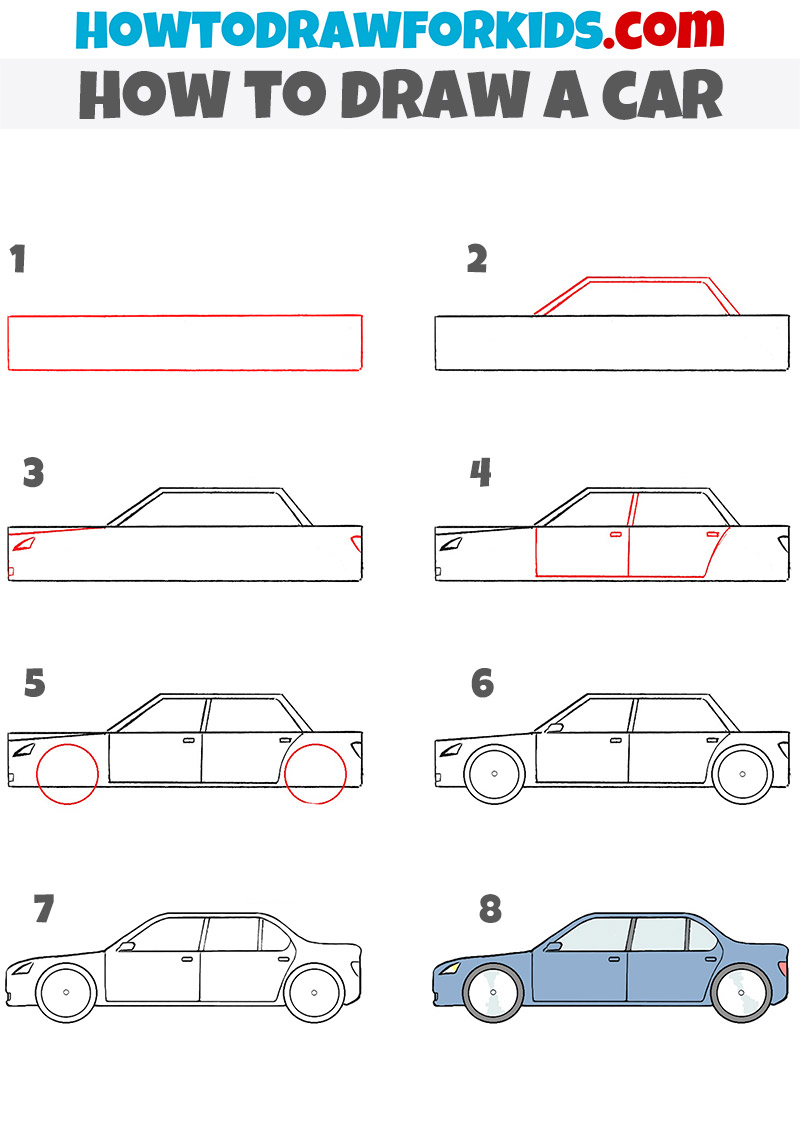 Hello dear novice artists, today I show you how to draw a car for kids! This article like all the other instructions on Howtodrawforkids.com as you know is done for beginning artists, and therefore the article consists of very simple lines.
Step 1
Draw a long horizontally stretched rectangle as the basis for our car.
Step 2
Draw the roof of the car as in my example.
Step 3
Sketch out the headlights in the front and rear of the car.
Step 4
Draw the doors and handles of my car drawing.
Step 5
Draw the wheels as in the example.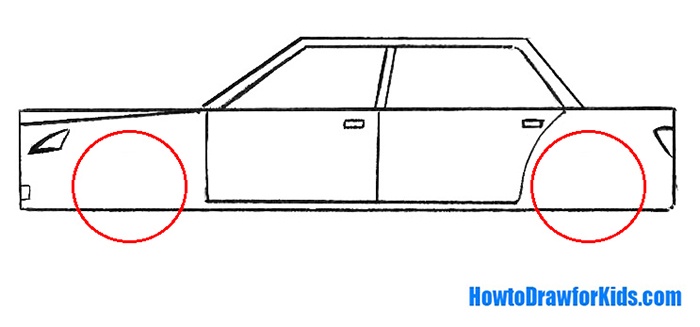 Step 6
Erase all the extra lines, draw rims on wheels, and a rear-view mirror.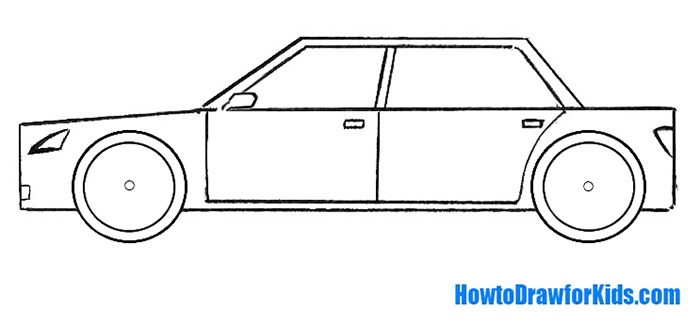 Step 7
Round all the lines on the car as in our example, so that the machine does not look like a piece of wood.
Step 8
It remains only to paint over everything. You can choose any color that you like.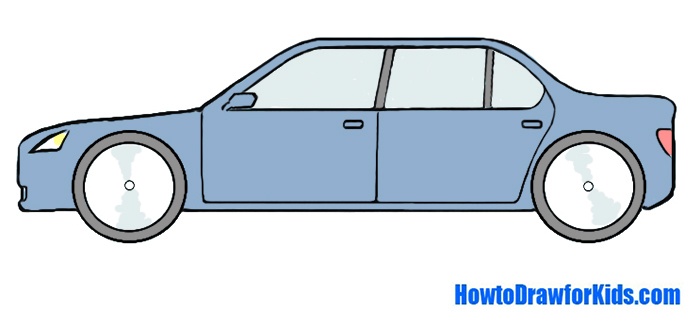 At the end of the instruction is a shortened version of this guide, which contains all the steps without text.
That's all friends! I hope that this article has awakened in you the desire to depict and you have already drawn a car. If so, then do not forget to share this instruction with your friends!