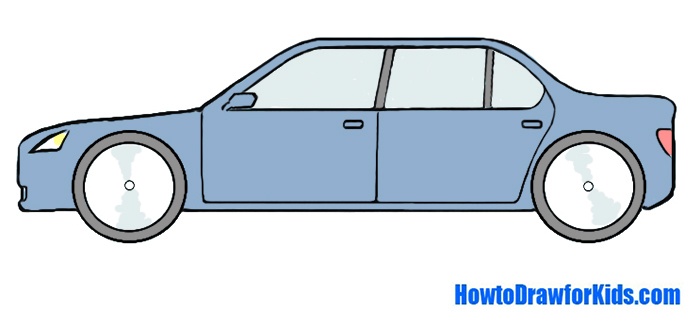 Hello dear novice artists, today we show you how to draw a car for kids! This lesson like all the other lessons on our site as you know is done for beginning artists, and therefore the lesson consists of very simple lines.
Step 1
Draw a long horizontally stretched rectangle as the basis for our car.
Step 2
Draw the roof of the car as in our example.
Step 3
Sketch out the headlights in the front and rear of the car.
Step 4
Draw the doors and handles of our car.
Step 5
Draw the wheels as in our example.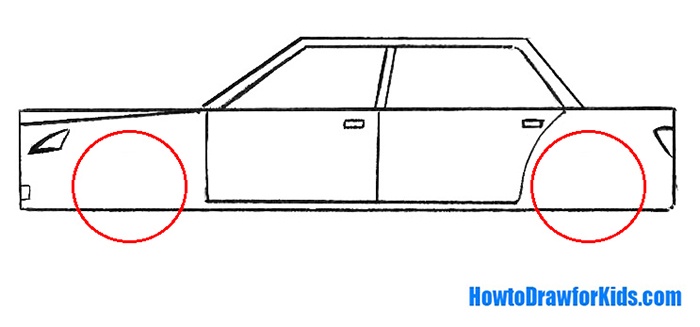 Step 6
Erase all the extra lines, draw rims on wheels and a rear-view mirror.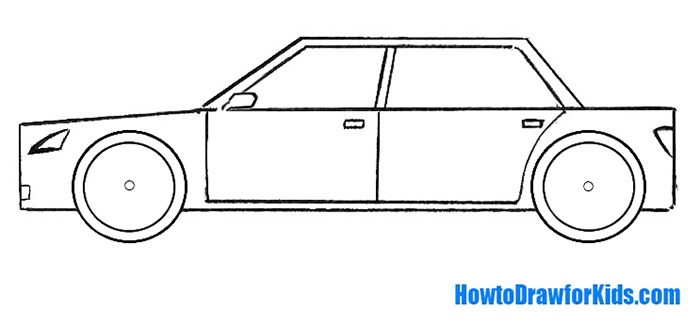 Step 7
Round all the lines on the car as in our example, so that the machine does not look like a piece of wood.
Step 8
It remains only to paint over everything. You can choose any color that you like.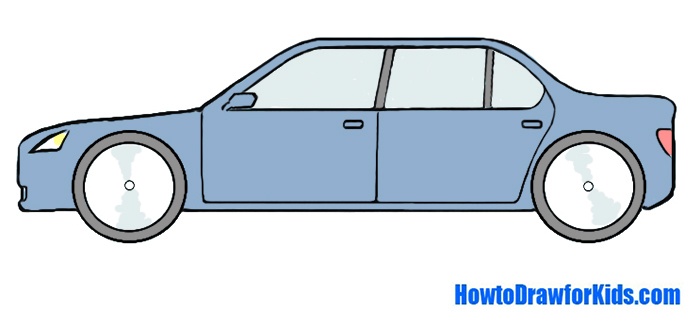 At the end of the lesson is a shortened version of this guide, which contains all the steps without text.
That's all friends! We hope that this lesson has awakened in you the desire to draw and you have already drawn a car. If so, then do not forget to share this lesson with your friends!
SHARE THIS DRAWING TUTORIAL