In this tutorial, I will show you how to draw a car step by step. This guide is very simple and is intended for beginner artists.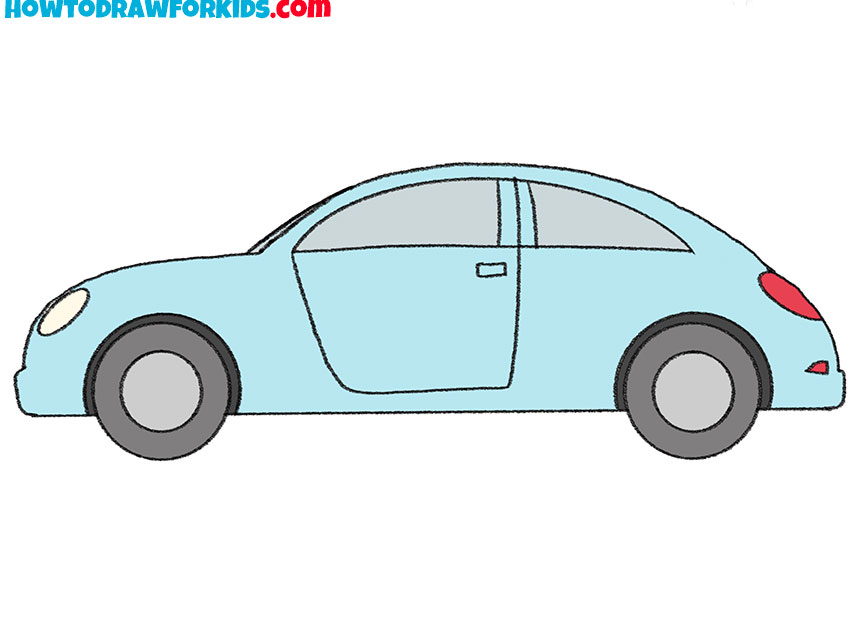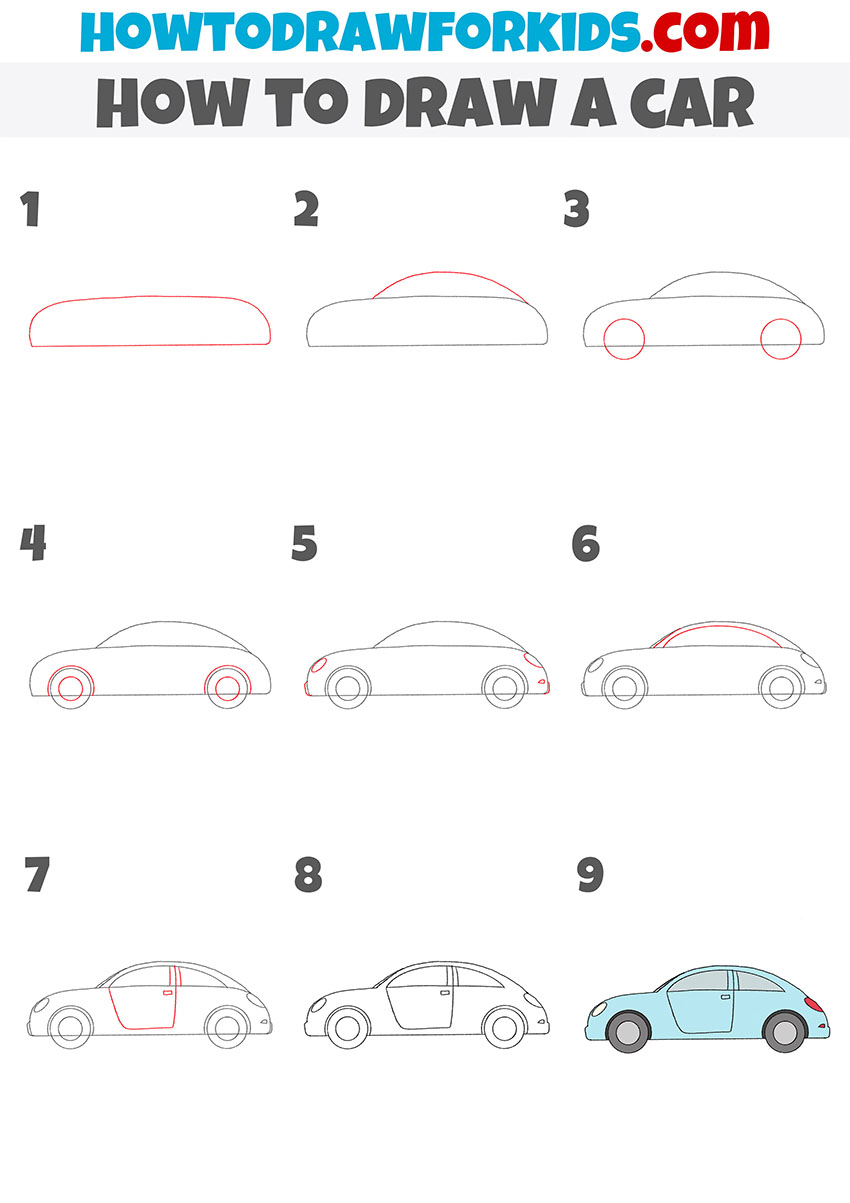 I invite you to a new exciting drawing lesson, and now you will learn how to draw a car step by step. Here is a simple model that any beginner can easily draw.
This is a large car that was very popular in years past. Now this model is a bit outdated and is considered antiques. The instruction includes nine steps that you can easily repeat. Each step is one simple action.
For your convenience, in each step, there is a small hint that will help you draw the next element correctly and get an excellent result.
Materials
Pencil
Paper
Eraser
Coloring supplies
Time needed: 30 minutes
How to Draw a Car Step by Step
Draw the bottom of the case.

Depict a shape that has a smooth bottom outline and a convex top.

Add the top of the car.

Sketch out a smooth, rounded line at the top.

Sketch out the wheels.

Depict two identical circles.

Depict the arches and the rims on wheels.

Draw rounded lines above each wheel. Inside, add a small circle.

Add the headlights.

Draw the front and rear lights and other small elements.

Depict the outline of the window.

Use smooth, rounded lines to depict the outline of the side window.

Sketch out the door.

Use some smooth lines to draw the side door.

Correct inaccuracies.

Remove all unnecessary lines in your drawing.

Color the car.

Choose any colors you like.
The car is ready! I hope that you remember the sequence of steps and will be able to draw such a car if necessary. If you liked this lesson, then leave a review in the comments. I would be interested to know your opinion.
You can now download the short version of the lesson as a free PDF file. Save this file and use it whenever you want to get creative.