In this new drawing lesson you will learn how to draw a cartoon bat. This step-by-step guide will be very simple.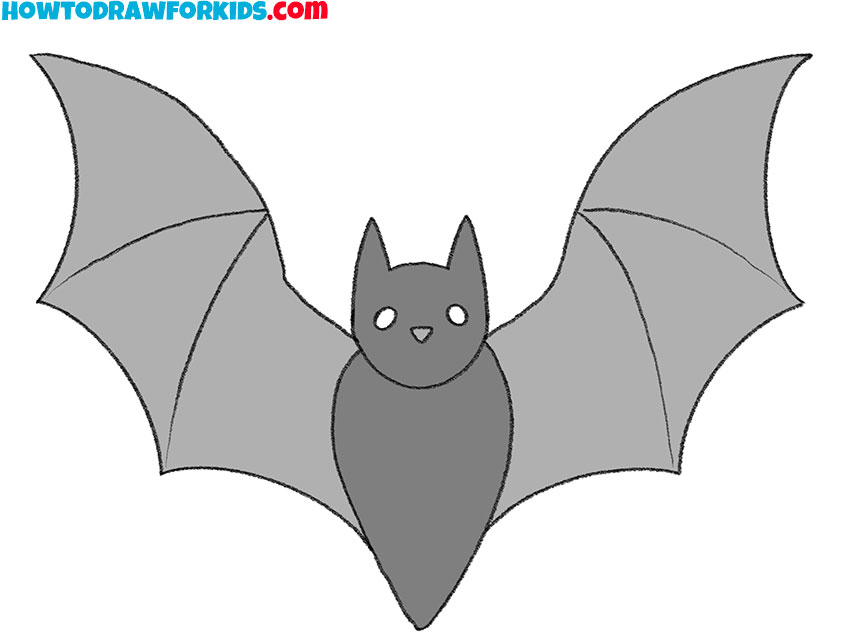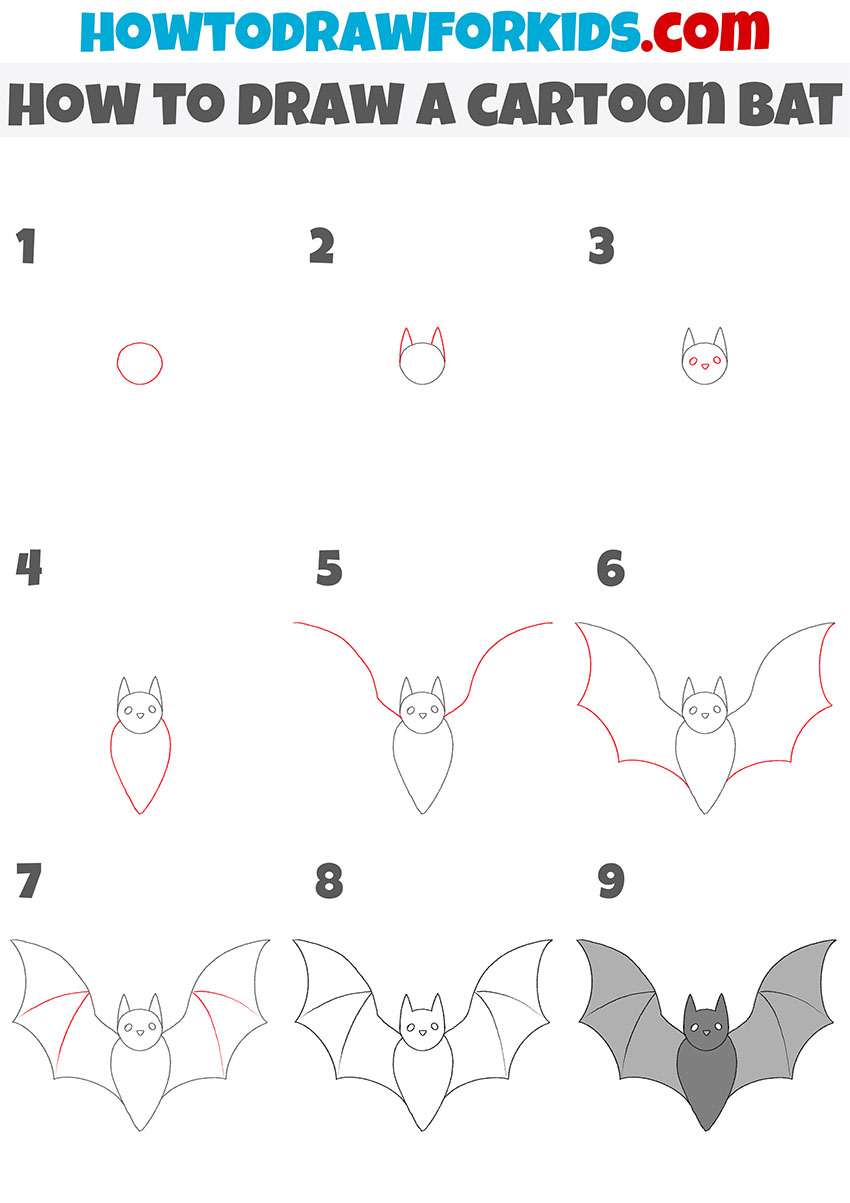 So, before you a new instruction on how to draw a cartoon bat. Now you will once again practice drawing smooth curved lines and maintaining symmetry.
The picture shows a bat that spread its wings wide. With the help of my clear and accessible instructions, you can easily draw this little animal. During the lesson, observe all proportions and try to make your drawing as similar as possible to my example.
Check if you have all the art supplies at hand and start this fun tutorial, and I wish you creative success.
Materials
Pencil
Paper
Eraser
Coloring supplies
Time needed: 30 minutes
How to Draw a Cartoon Bat
Draw the head.

Determine the size and location of your drawing and draw an even circle.

Depict the ears.

Draw two pointed ears on the sides of the head, as shown in the example.

Add elements of the muzzle.

Depict two eyes that are oval-shaped and draw the triangle shaped nose.

Sketch out the torso.

From the head, draw down smooth curved lines that converge at one point.

Draw the top outline of the wings.

Start drawing the wings and from the head, draw smooth curved lines to the sides.

Add the rest of the outline of the wings.

Use curved lines to add the rest of the wings to create a closed path.

Draw the membranes on the wings.

On each wing, add two membranes using smooth, curved lines.

Correct inaccuracies.

Compare the drawing with my example and if you notice errors, then immediately correct them.

Color the drawing.

For coloring, you will need different shades of gray.
Now you have completed all the steps in this instruction and learned how to draw a cartoon bat. If you liked this guide, then leave a little feedback in the comments. I will be glad to receive feedback from you. Download the PDF file that I have prepared especially for your convenience. In this file you will find a brief instruction and additional training materials.