How to Draw a Crocodile for Kids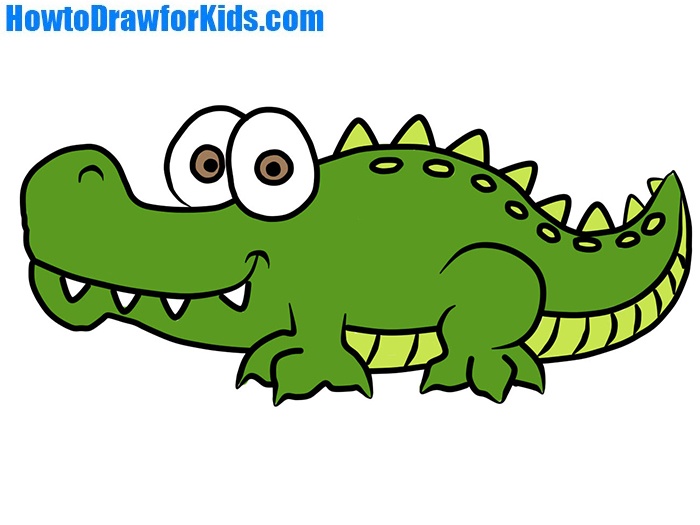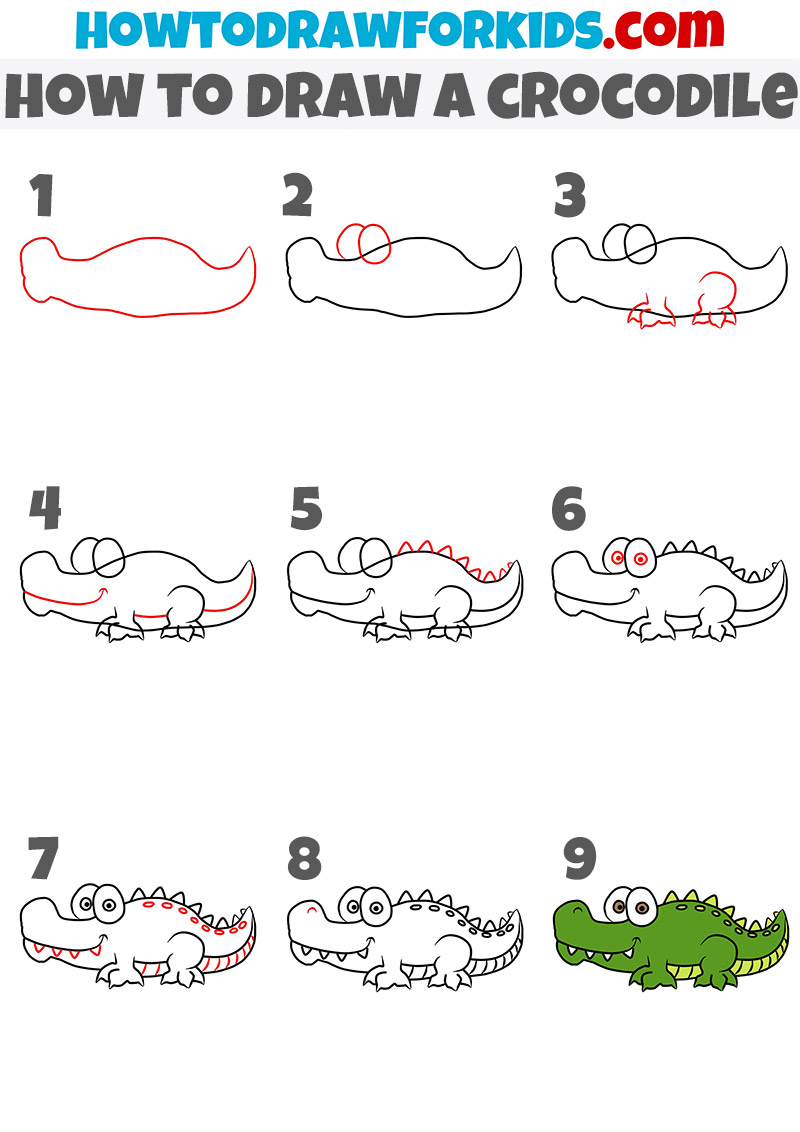 Hello everyone and welcome to HowtoDrawforKids where I prepared for you a new drawing guide about how to draw a crocodile for kids. This drawing guide is made in an extremely simple style like all my other tutorials on the site.
Step 1
First, sketch out the outlines of the crocodile as in my example.
Step 2
In this step draw out the eyes in the shape of ovals.
Step 3
Draw out the legs, thick fingers, and sharp claws.
Step 4
Draw the smiling mouth and line passing through the whole body.
Step 5
Draw out the triangles on the back as in my example.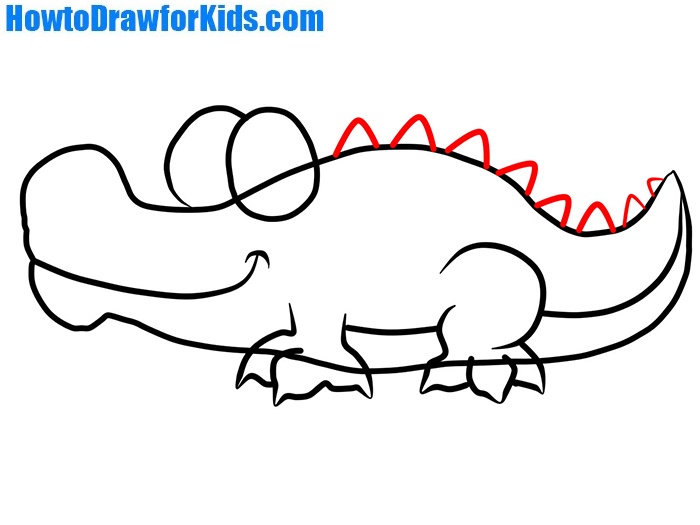 Step 6
It is a very simple step where we draw the pupils inside the eyes.
Step 7
Here we draw out the teeth, lines on the belly, and ovals on the torso.
Step 8
A very short step where we draw the nostril.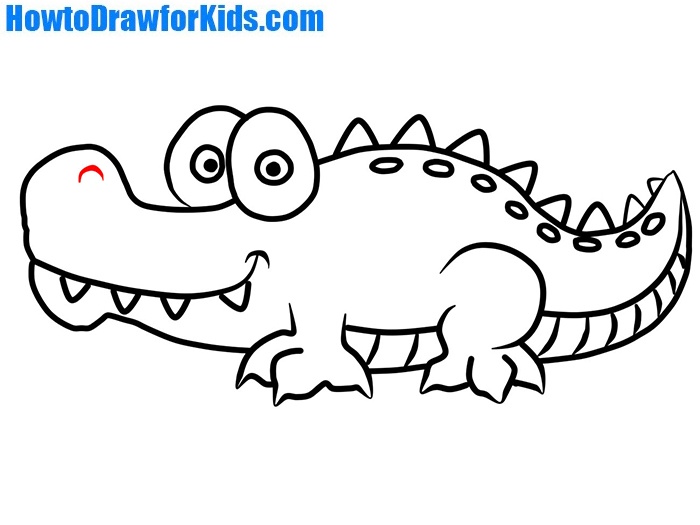 Step 9
It remains only to paint our crocodile in green.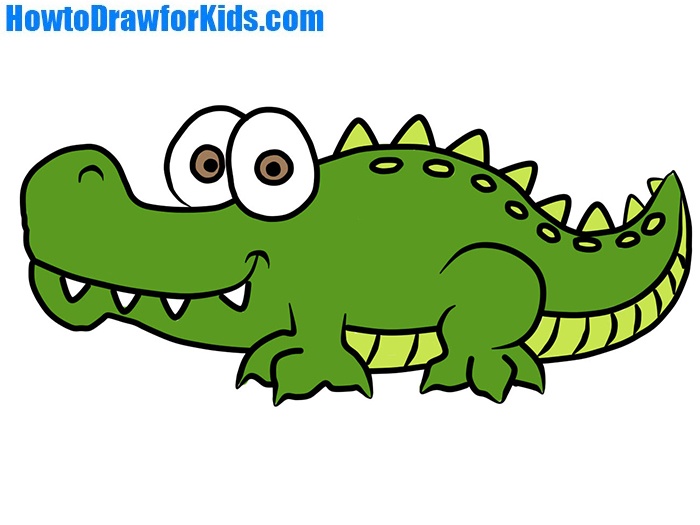 All steps are completed, so let's put a beautiful dot at the end of this lesson in the form of the short version of the tutorial that you can see below. As I said in my previous articles, this scheme is made to simplify the process of sketching as much as possible. Just look at the steps and repeat what I drew.
It was a drawing guide about how to draw a crocodile for kids easy and fast. Don't forget to share this lesson (on Pinterest, Google Plus, and Facebook) and subscribe to me in all these social networks.