I suggest you complete an interesting drawing lesson in which you can learn how to draw a dinosaur step by step.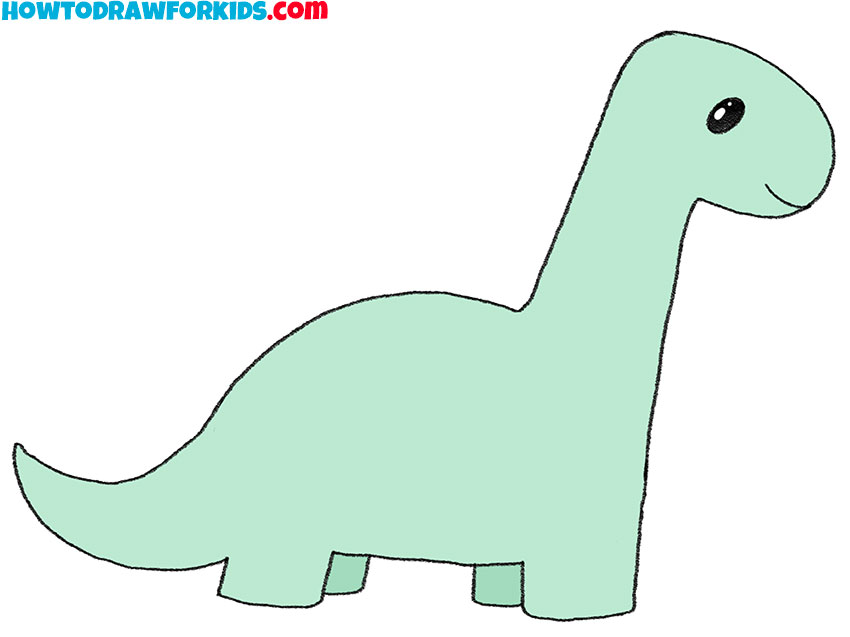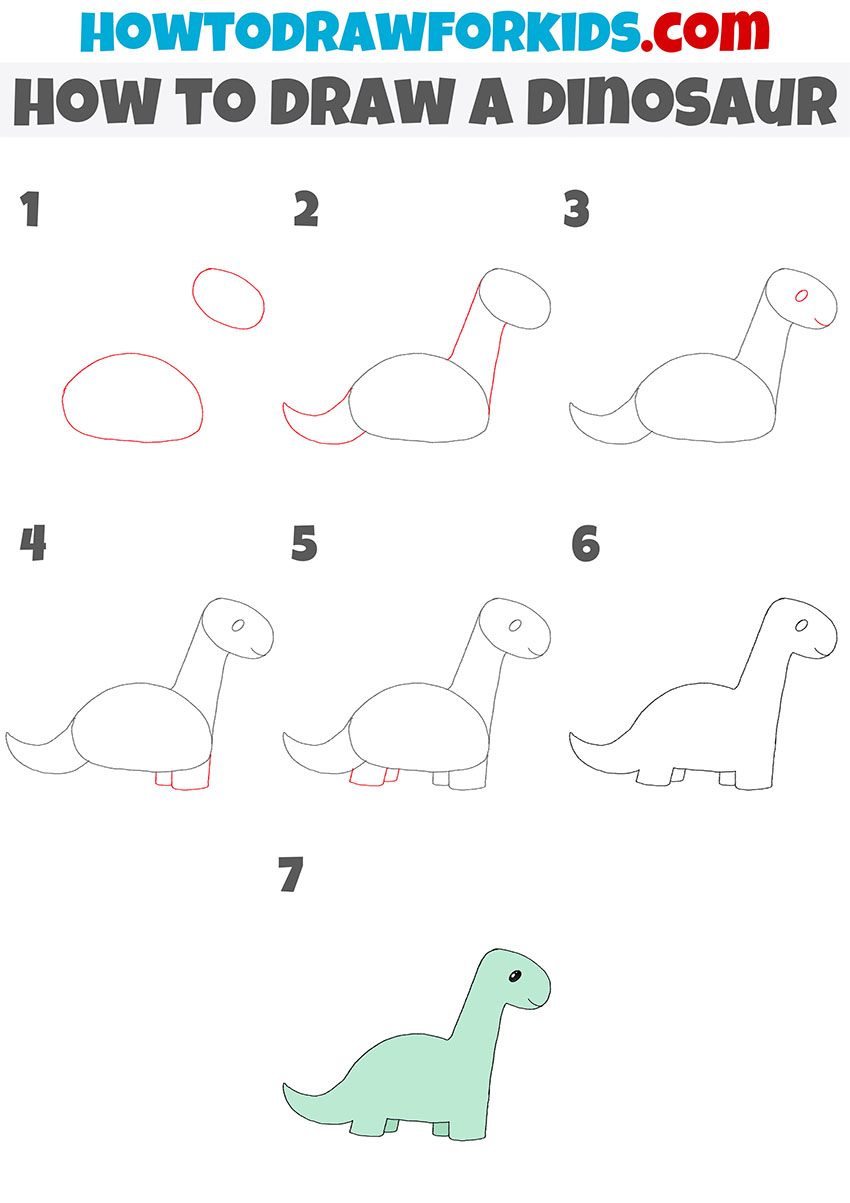 I have prepared for you an excellent drawing lesson that will definitely not leave any of you indifferent, because in it, you will learn how to draw a dinosaur step by step. This drawing lesson was created specifically for novice artists and children, so you can safely proceed to its implementation and are not afraid that you will encounter elements that are difficult to draw.
You may have seen dinosaurs in various films, cartoons, books and video games more than once. Surely, you know that dinosaurs are considered extinct animals that inhabited the earth many millions of years ago. Dinosaurs are like gigantic lizards. These scaly creatures walked on two or four legs. It is believed that dinosaurs inhabited many places on our planet.
In this tutorial, you will learn how to draw a very cute simple dinosaur that looks like a baby dinosaur. This dinosaur will not look scary at all, but on the contrary, very cute. By learning how to draw this simple dinosaur, you can draw it against the background of any natural landscape, as well as draw it along with other dinosaurs of various species.
Materials
Pencil
Paper
Eraser
Coloring supplies
How to Draw a Dinosaur Step by Step
Draw the outlines of the head and torso.

Depict the dinosaur's head as an oval, and add the torso that looks like a deformed oval.

Depict the outlines of the dinosaur's neck and tail.

Using two curved lines, connect the outlines of the head and torso, add the pointed tail.

Add the facial features of the dinosaur.

Draw the eye as an oval and the mouth as a single arc inside the drawn outline of the head.

Sketch out the outline of the front legs of the dinosaur.

In front of the dinosaur's torso, depict two wide paws using straight and curved lines.

Depict the contours of the hind limbs of the dinosaur.

Now add the outlines of the hind legs using straight and curved lines.

Correct inaccuracies.

Use the eraser to remove any unnecessary guidelines.

Color the drawing.

To color the dinosaur, use shades of green and black. Add the highlights to the eye.
Don't forget to download the PDF file, which contains a short version of this lesson, as well as additional practice materials to help you complete it.