In this drawing lesson I will tell you how to draw a dragon step by step. This drawing lesson consists of nine easy steps.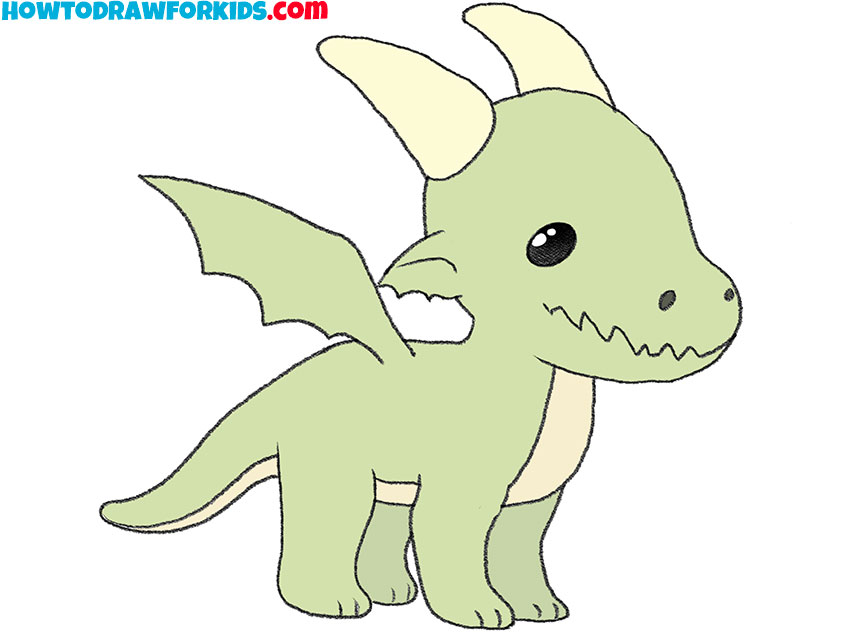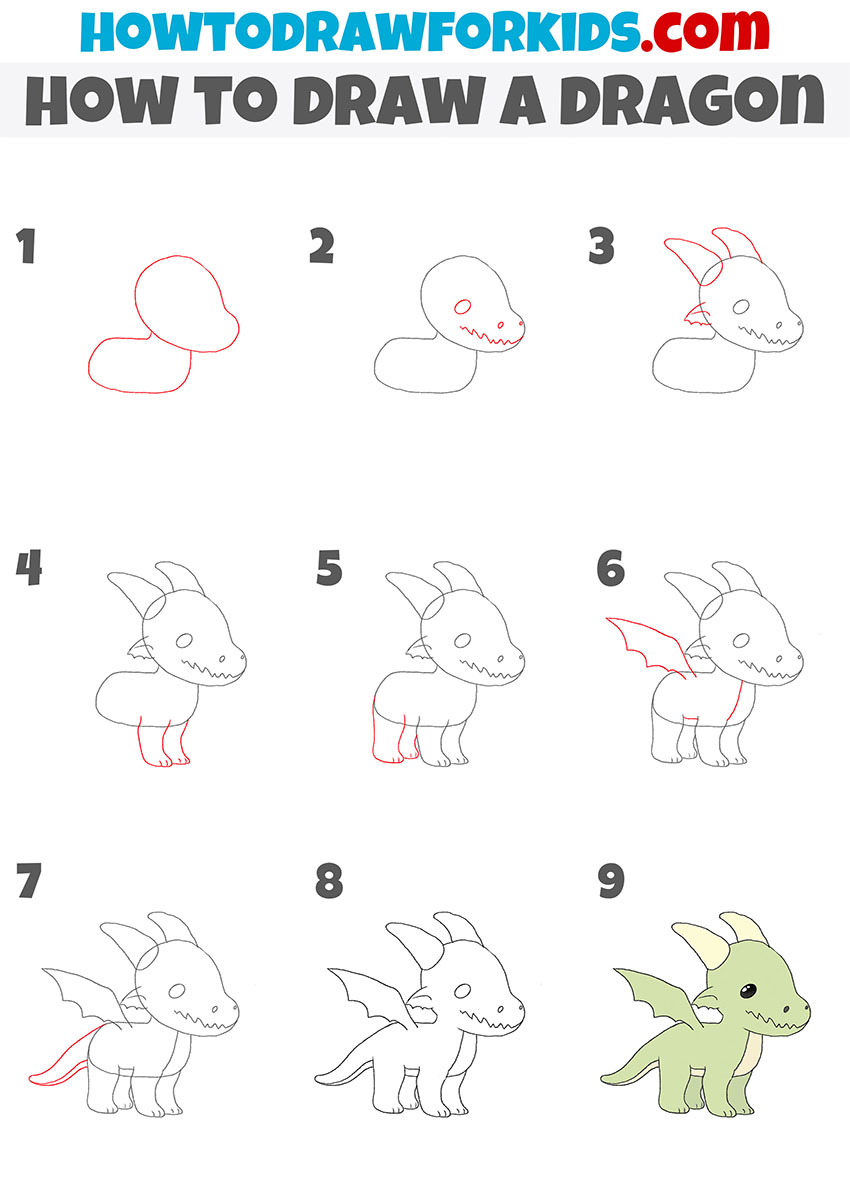 I am glad to offer you this wonderful and useful drawing lesson with which you will learn how to draw a dragon for beginners step by step. This lesson will help you improve your artistic skills.
The dragon is a mythical creature, the image of which you can often see in various cartoons, films, as well as video and computer games. The dragon that you will draw with this instruction looks cute and funny, it is depicted in a cartoon style.
In this lesson, you will practice drawing smooth lines and ovals. If you want to start this drawing lesson as soon as possible, then I recommend that you prepare all the necessary art supplies right now and enjoy the creative process.
Materials
Pencil
Paper
Eraser
Coloring supplies
Time needed: 30 minutes
How to Draw a Dragon Step by Step
Add the dragon's facial features.

Draw ovals of different sizes and zigzag lines inside the previously drawn outline of the head.

Depict the horns and ear of the dragon.

At the top of the head add two horns, using curved lines, add the ear on the left side of the head.

Draw the pair of the dragon's forelimbs.

At the bottom of the dragon's torso draw two legs using long and short curved lines.

Sketch out the pair of the dragon hind limbs.

Now you should add the hind legs using curved lines of different lengths.

Depict the chest, belly, and wing of the dragon.

Draw curved lines on the belly and front of the torso, depict the wing using arcs and curved lines.

Add the dragon's tail.

On the left side of the torso, draw a slightly curved tail using curved lines of varying lengths.

Correct inaccuracies.

Use the eraser to remove unwanted lines to prepare the drawing for coloring.

Color the drawing.

To color the dragon, you can use shades of green, yellow, gray, and black.
Don't forget to download the PDF file, which contains a short version of this lesson, as well as additional practice materials to help you complete it.