Ready to draw the cutest giraffe in just six easy steps? So the lesson on how to draw a giraffe for kindergarten is just for you.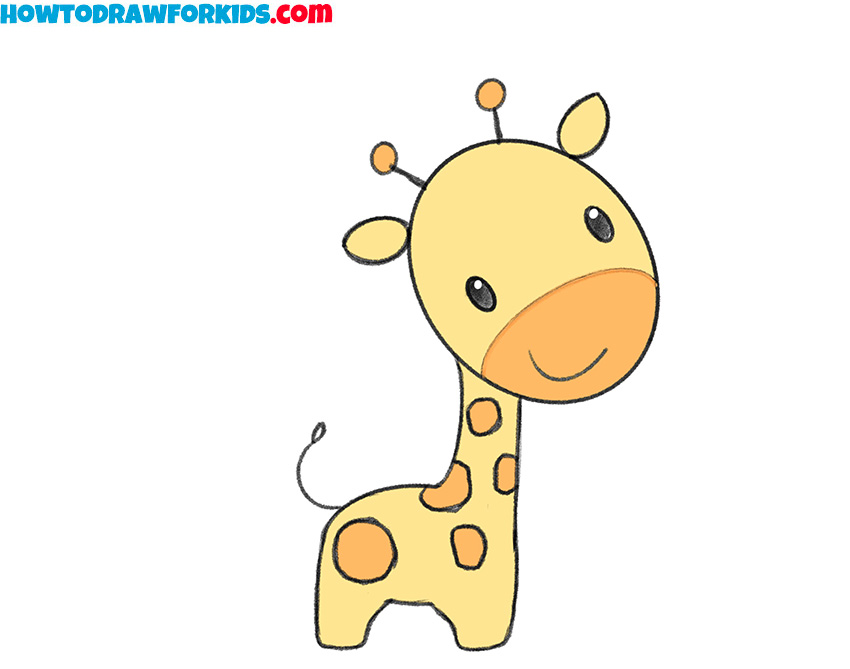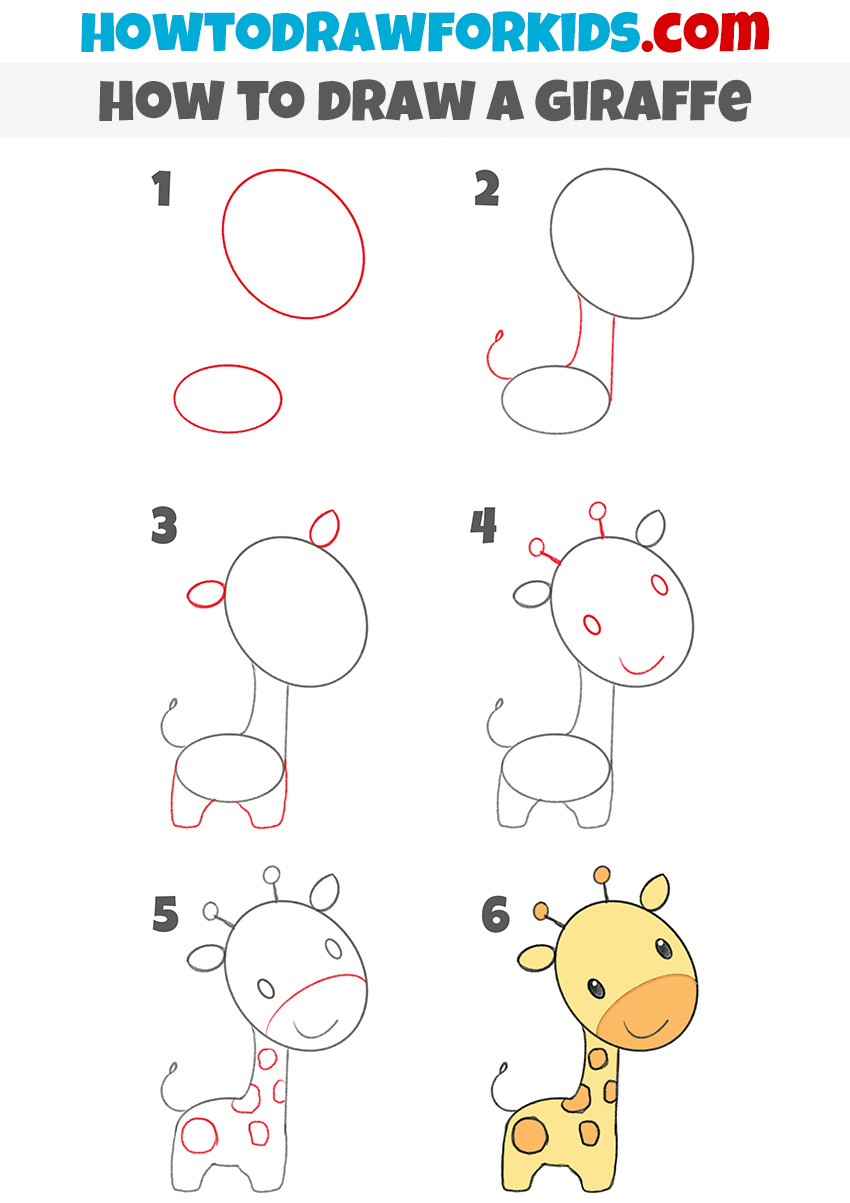 In this tutorial, you will learn how to draw a giraffe for kindergarten. The peculiarity of this African animal is that it has a long neck and long legs.
In the picture, you see a toy giraffe. The giraffe looks very cute and immediately arouses sympathy. This is a basic model and will be easy to replicate. The construction of the figure of a giraffe will be very simple, there is no need to draw individual elements here.
First, you need to draw the torso, then the head. When the main parts of the giraffe are ready, you can add the horns, eyes, ears, tail. For coloring, it is necessary to use light and dark shades of orange. Do not forget to make a few round spots on the back.
Materials
Pencil
Paper
Eraser
Coloring supplies
Time needed: 15 minutes
How to Draw a Giraffe for Kindergarten
Draw the outline of the head and torso.

At this point, you will need to depict two ovals.

Sketch the neck and tail.

Since my drawing is a basic model, we will use simple lines.

Add details.

At this stage, depict the ears and legs.

Add more details.

Draw the eyes, mouth, and horns of the giraffe.

Select the parts of the body where the color will differ.

The lower part of the face and spots on the body will be dark in color.

Color the drawing.

Don't forget to draw highlights in the giraffe's eyes.
If my lesson was helpful to you, subscribe to Howtodrawforkids.com on social networks so as not to miss other lessons. On my site, you can read other tutorials on drawing a giraffe. For example, How to Draw a Giraffe. Don't forget to download the PDF version of this guide, which comprises the steps set forth above, and some interesting and useful additions.