How to Draw a Mouse for Kindergarten
Very Simple Tutorial on How to Draw A Mouse for Kindergarten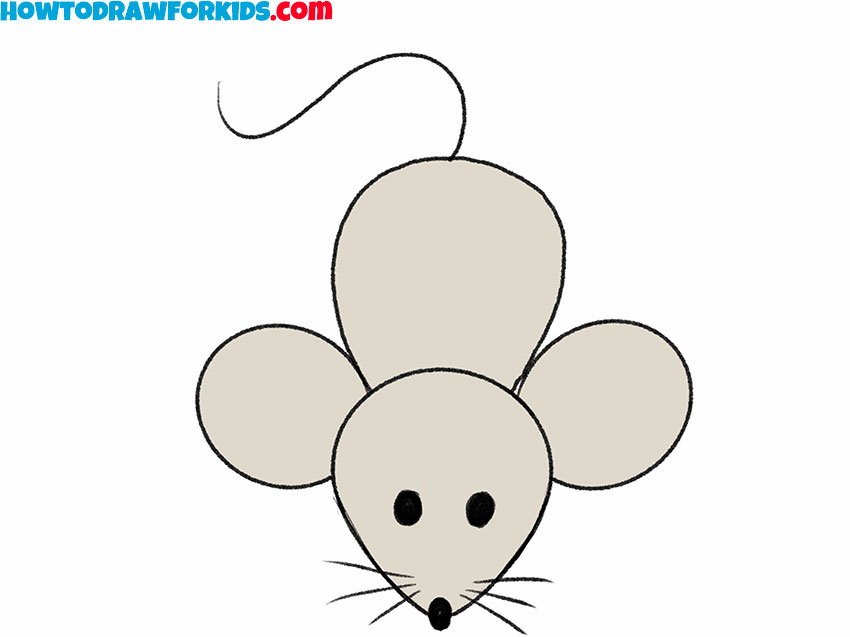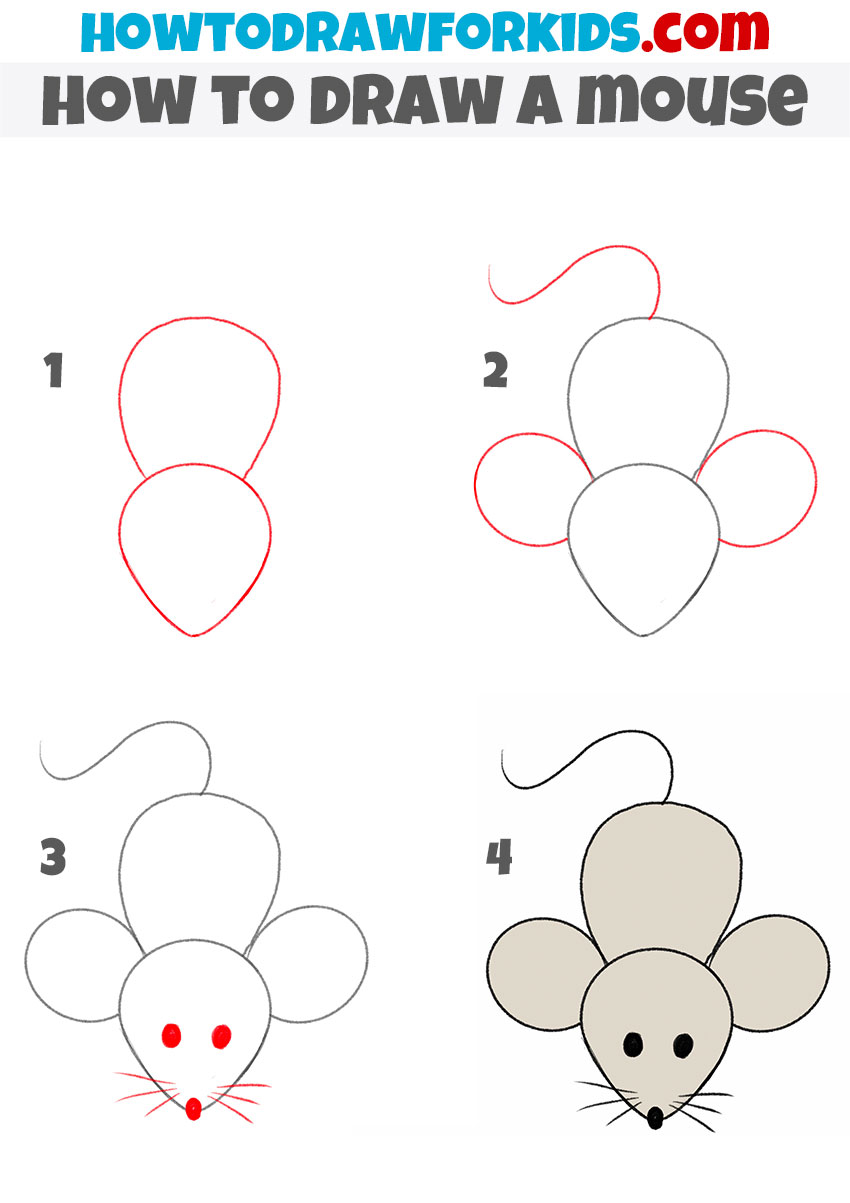 The mouse is one of the most agile creatures ever. Even a very fast cat cannot always catch up with a mouse. The mouse is the protagonist of a very large number of cartoon stories. For example, Mickey Mouse and Jerry have a huge following around the world.
This is natural because a mouse is a very convenient object for drawing. If you avoid complex shadows, highlights, and details, then this task is perfect even for novice artists. That is why today I will show you how to draw a mouse in the easiest way ever.
So grab your favorite painting supplies and get ready to go with this simple 4-step tutorial. I think you will get great results!
Materials
Pencil
Paper
Eraser
Coloring supplies
Time needed: 15 minutes
How to Draw a Mouse for Kindergarten
Draw the torso and head.

Place these rounded shapes in the center of the piece of paper. Note the sharp edge of the front figure.

Add the ears and tail.

Our mouse has very large, rounded ears. Compare the dimensions of these shapes to the head of a mouse. At the end of the step, add a curled, flowing tail.

Draw the facial features of the mouse.

A few dots and lines are what you need for a super simple cartoon style.

Color the mouse.

In the wild, mice are very dull and inconspicuous in color. This is a very important defense technique that helps to survive among predators.
Did you enjoy this drawing guide? If so, do not forget to download the PDF version of this tutorial with some additional materials, such as coloring page, tracing worksheet, and grid drawing worksheet.