In this drawing tutorial, you will learn how to draw a plane. This lesson consists of simple steps that will help you create a great drawing!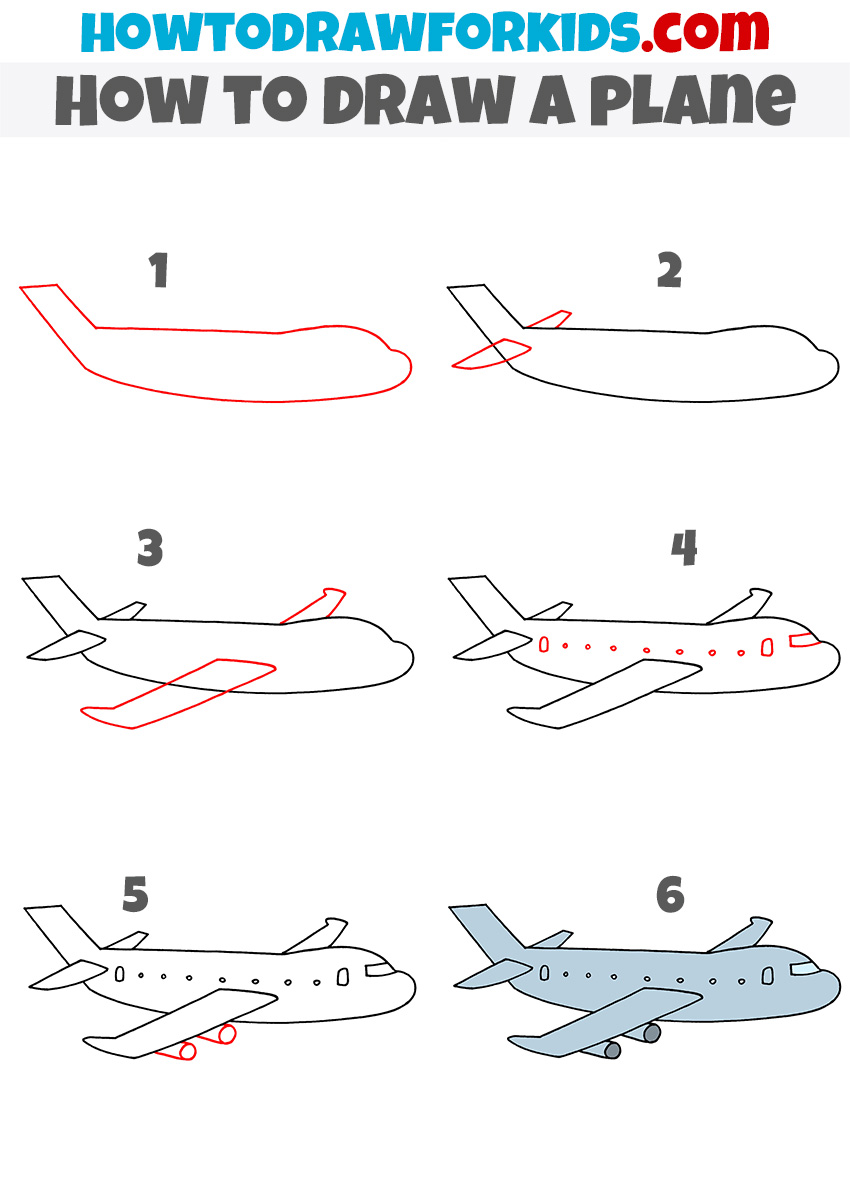 Hello, dear young artists! Welcome to this new drawing lesson. As you have already seen, today I will talk about how to draw a plane.
A plane is a vehicle with wings and one or more engines, which can fly through the air. Planes were invented by people to provide fast transportation of people and various goods. There are various types of planes, for example, passenger, cargo, meteorological, military, and other types.
This will be a really very simple tutorial for aspiring artists. This drawing lesson consists of six steps. I am sure that you will like this lesson and it will be useful for you!
Materials
Pencil
Paper
Eraser
Coloring supplies
Time needed: 20 minutes
How to Draw a Plane
Draw the outline of the main part of the airplane.

Use straight and curved lines as shown in the picture.

Аdd the plane engines to your drawing.

Draw these details in the back of the plane.

Depict the wings of the aircraft.

You should draw these details on the sides of the plane.

Draw the windows of the plane.

To do this, draw round, oval and other shaped windows.

Outline the engines of the plane.

Depict these details from the bottom of the plane wing.

Color the drawing.

To color this drawing, you should use light blue and dark blue colors.
The lesson is over! Hope this tutorial on drawing an aircraft was interesting for you. Share your impressions in the comments. Subscribe to us on social networks to receive information about new interesting lessons.
Traditionally, at the end of the tutorial, I suggest you download the PDF version of this tutorial.
Download this file to get free access to useful tools. Improve your drawing skills anytime you like with my drawing lessons!