Now I will show you how to draw a simple door. I promise that this tutorial will be simple and useful for you.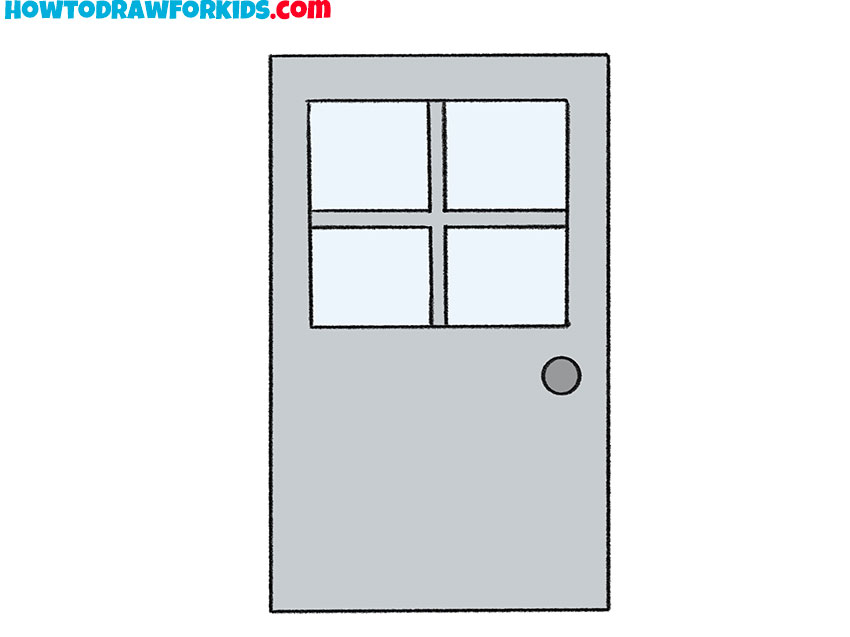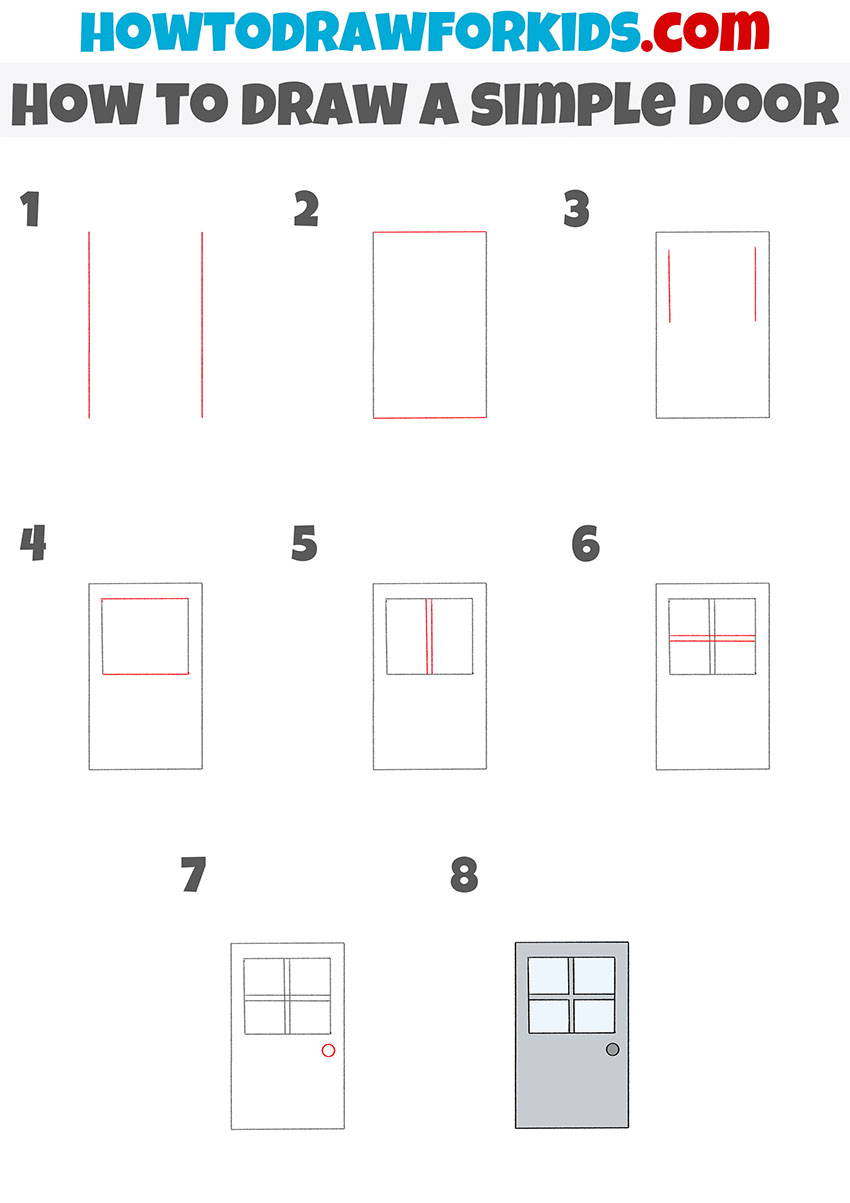 I propose to complete another interesting lesson in which you will learn how to draw a simple door. The lesson is designed in such a way that any beginner can easily cope with this task. The acquired skills will definitely come in handy in the future when you want to draw a room or a whole house.
The design and construction of doors can be very different. In this picture, you see a standard-shaped door. In the upper part of the door leaf, there is an insert, which consists of four rectangular windows. This insert is usually made of frosted glass and serves as a decorative element.
This tutorial uses simple geometric shapes and straight lines. Try to carefully draw all the elements to get an excellent result.
Materials
Pencil
Paper
Eraser
Coloring supplies
Time needed: 25 minutes
How to Draw a Simple Door
Draw the sides.

Depict two straight vertical lines.

Add the top and bottom outline.

Draw horizontal lines at the top and bottom to make a rectangle.

Depict the sides of the window insert.

Draw two vertical lines at the top of the door leaf.

Draw the rest of the window insert.

At this stage, sketch out two horizontal lines.

Add details.

Depict the vertical partition between the windows.

Add more details.

Draw the horizontal partition between the windows.

Sketch out the doorknob.

Depict a small circle on the right side.

Color the simple door.

You can choose any color. For example, gray or brown.
For your convenience, I have prepared a short version of the lesson as a PDF file. Save this file and enjoy drawing whenever you want.