Today I will tell you how to draw a simple mouse step by step. In this guide, I tried to combine the maximum ease of steps and a high-quality result in the end.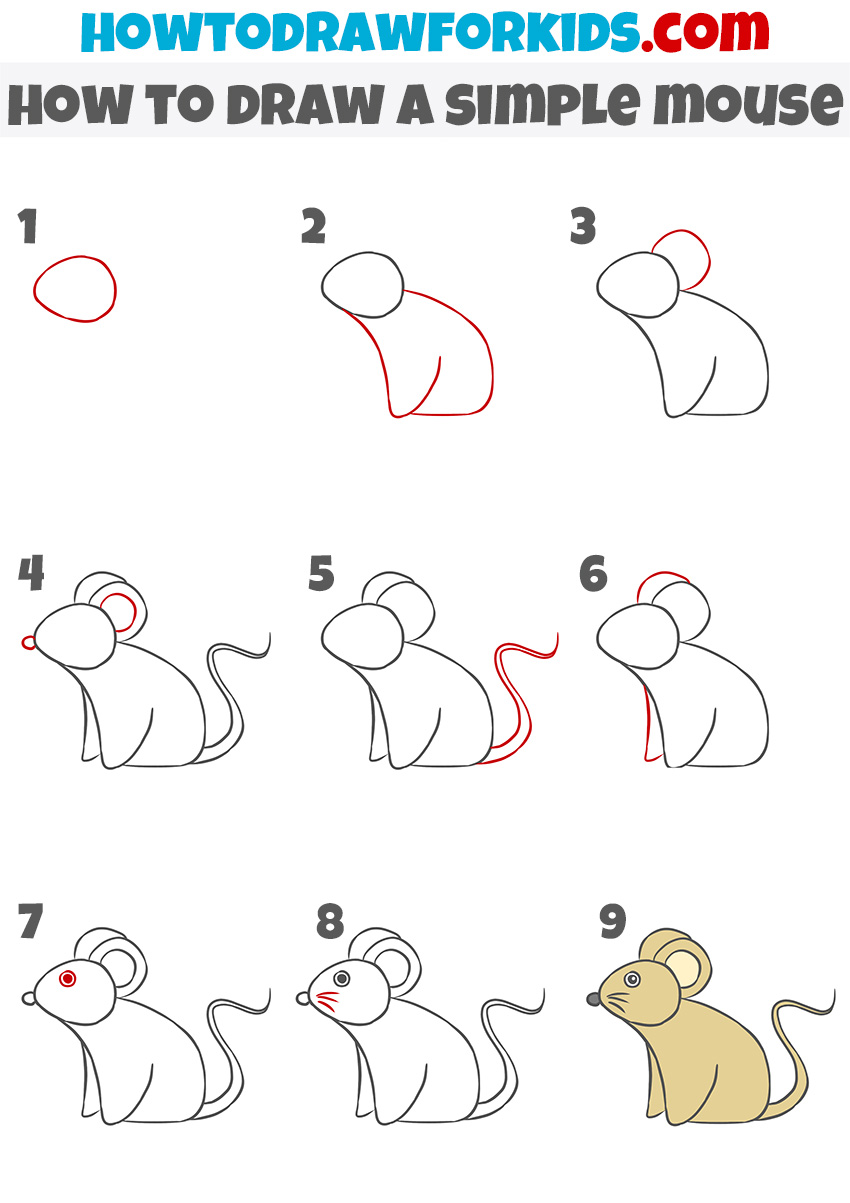 So now we are going to draw the mouse. The mouse is a very popular drawing object. Especially if we are talking about a cartoon style. You can think of a large number of cartoon mice. For example, this is Mickey Mouse or Jerry. Many artists like to create characters like this. Today we will try to create our own cartoon mouse.
In this guide, I only used smooth lines and simple rounded shapes. This will help you get a good result even if you pick up a pencil for the first time today.
So, try relaxing and grabbing your favorite painting supplies. If you want to change the appearance of this cute mouse in any way, consider the details of your character's appearance before you start drawing.
Time needed: 20 minutes.
How to Draw a Simple Mouse
Depict the outline of the head.

Place this small, rounded shape on the left side of the piece of paper.

Add the outlines of the torso.

Place this shape in the center of the piece of paper. Focus on the head from the previous step.

Draw small rounded ears.

The ear contours should be smaller than the head contours of this mouse.

Draw the outlines of the ear and paw.

Duplicate the contours of the ear and paw. These lines should be parallel to the previous lines.

Depict the tail.

Draw two curved lines that connect to form the outline of the tail.

Draw the nose and the inside of the ear.

The inner contours of the ear are parallel to the outer contours. The nose looks like a small oval.

Add mouse eyes.

Just draw two circles like in my sample.

Draw the mustache of the mouse.

They are just three short, flowing lines that are located at the front of the head.

Color the mouse.

Use any color you like.
Don't forget about the pdf file. It will help you draw this cute mouse in any condition, even without the Internet.