In this tutorial I will show you how to draw a sled. With this lesson, you will train your artistic skills and have a good time.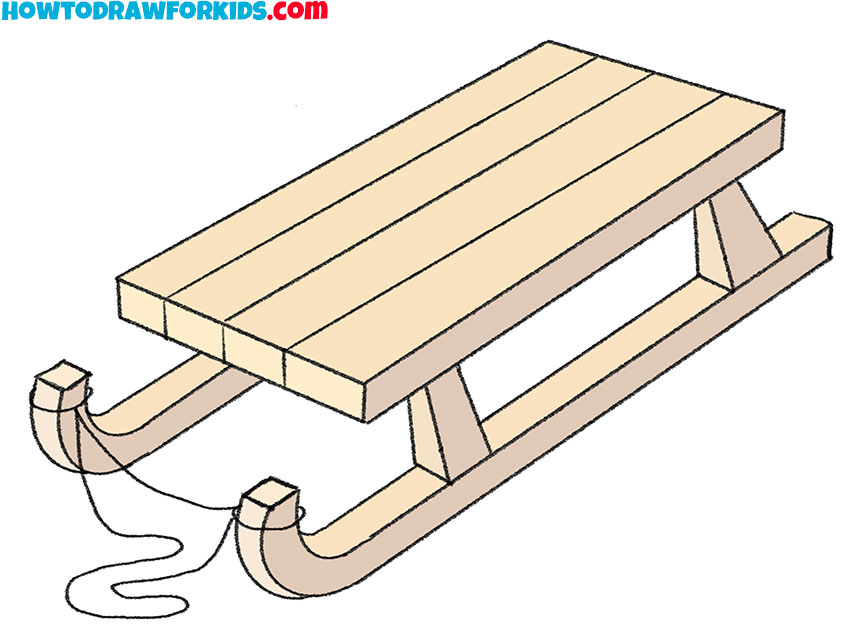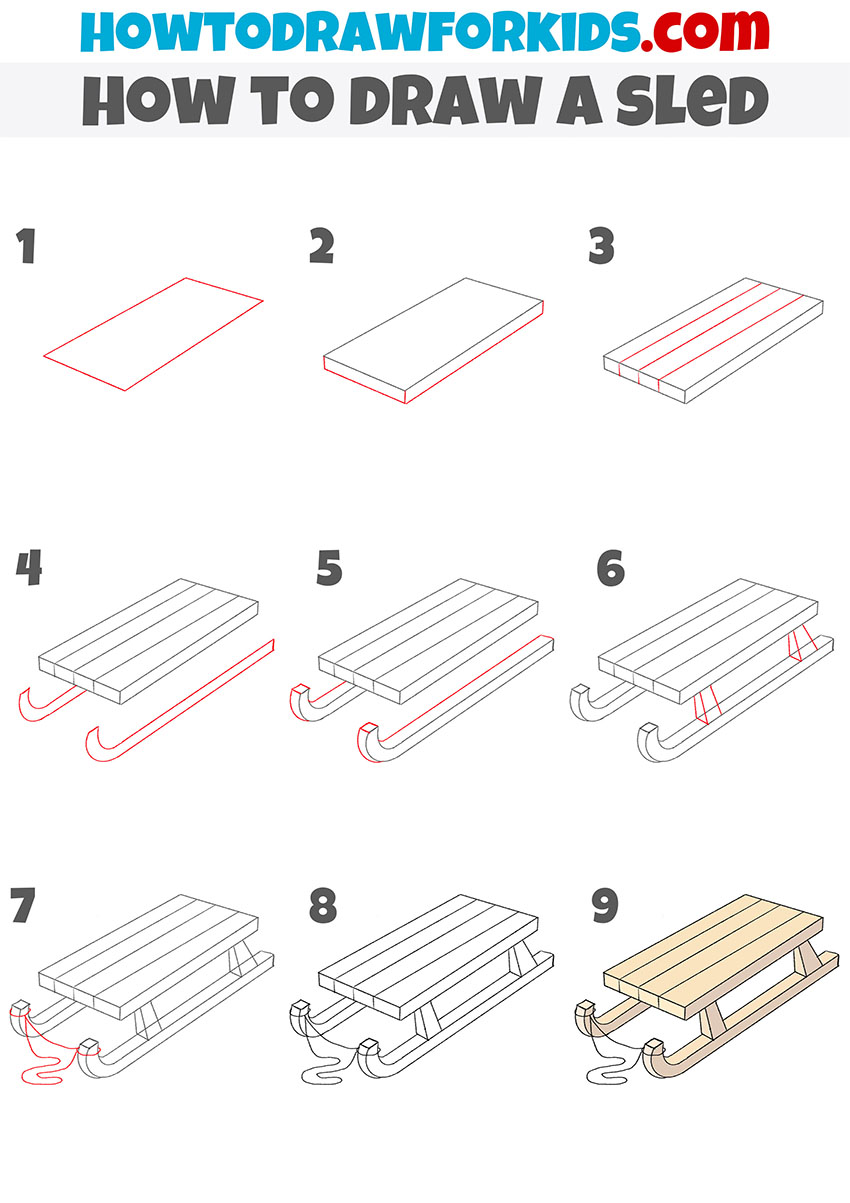 I am glad to present to your attention a new drawing lesson in which I will show you how to draw a sled step by step. This is a winter wagon on two skids. For many children and even adults, sledding is great winter fun.
The design of these sleds is very simple. At the bottom are smooth skids, to which are attached several boards that you need to sit on. There is a rope in the front part, for which it is convenient to transport the sled.
I think the sled is a great drawing object and with this tutorial you will train your spatial imagination and your ability to draw straight and curved lines. So, take all the necessary art supplies and start painting.
Materials
Pencil
Paper
Eraser
Coloring supplies
Time needed: 30 minutes
How to Draw a Sled
Draw the surface of the sled.

With the help of several straight lines depict the top of the sled.

Add the thickness of the seat.

Draw a few more straight lines at the bottom to represent the thickness of the boards.

Detail the seat.

Depict several even longitudinal stripes, as shown in the example.

Sketch out the side contours of the skids.

Draw the skids below the seat using straight and curved lines.

Depict the rest of the skid outline.

With the help of several lines, depict the thickness of the skids.

Draw the mounts.

Depict connecting lines between the skids and the seat.

Add the rope.

At the front of the skids, draw the rope using curved lines.

Correct inaccuracies.

If you notice mistakes, then correct them and remove the extra lines in the figure.

Color the drawing.

For coloring, you will need different shades of brown.
It was a fascinating lesson on how to draw a sled step by step. I hope that you easily coped with this creative task, but if something did not work right away, then try repeating the whole process again. I recommend that you download the PDF file, which contains a short version of this tutorial. Thus, the lesson will be available to you at any time, and you can always return to it if necessary.