In this lesson you will learn how to draw a unicorn head. I'm sure you'll enjoy this lesson.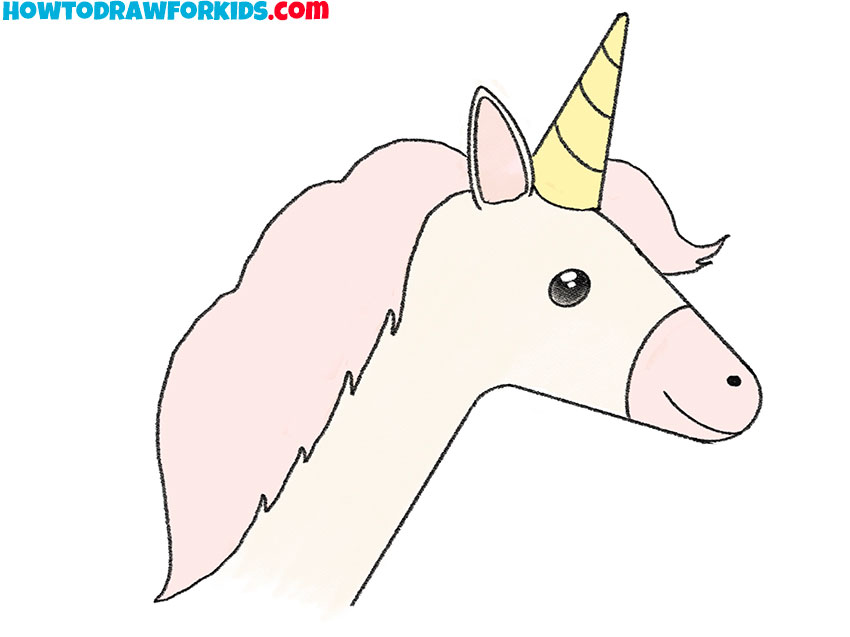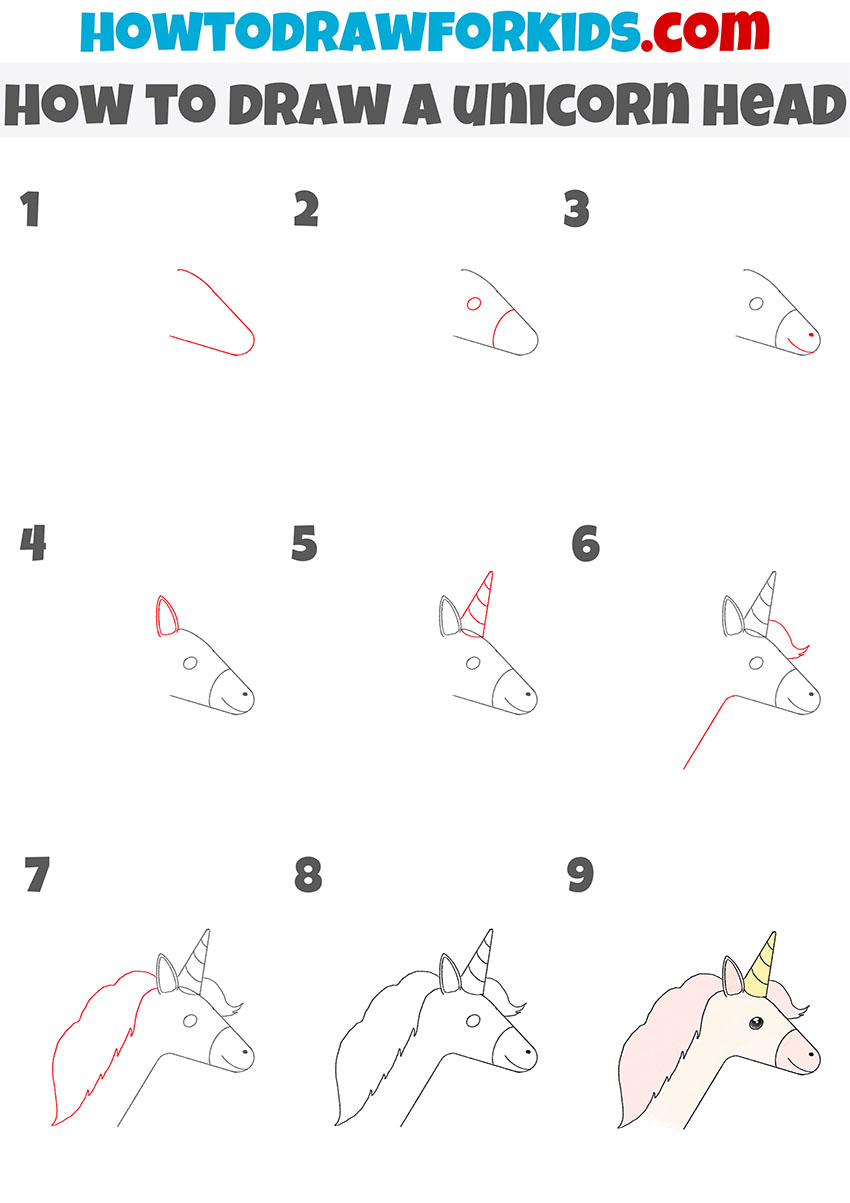 So, in this lesson, I would like to tell and show you how to draw a unicorn head step by step. This tutorial is very interesting, useful, and also very simple. You probably know that a unicorn is a mythical creature that looks like a horse with one long horn on its head. We often see this fantastic creature in various cartoons or movies.
If you want to draw a unicorn easily and quickly, then this drawing lesson will definitely help you! In this tutorial on drawing a unicorn head, you will first draw the outline of the character's head, then add facial features and other elements. also in this lesson, you will learn how to color the unicorn head.
This lesson is created especially for beginners and children, so you will surely be able to manage it. I wish you draw a beautiful unicorn head and have a great time!
Materials
Pencil
Paper
Eraser
Coloring supplies
Time needed: 20 minutes.
How to Draw a Unicorn Head
Draw the front of the head.

To complete this simple step, you have to draw a curved line.

Add the elements on the head.

At the narrow part of the head depict one curved line, and add an eye as an oval.

Picture the nostril and mouth.

On the head depict the nostril in the form of a big dot and the mouth in the form of an arc.

Draw an ear on the unicorn's head.

At the top of the head add the outer and inner outline of the ear, using curved lines.

Outline the unicorn's horn.

To depict this element on the head of the unicorn, use two straight lines and a few curved lines.

Draw the neck and part of the mane.

Below the head, add a straight and curved line. Use the curved lines to draw the mane.

Add the rest of the mane.

On the top of the neck, draw a thick mane, drawing its pointed strands with curved lines.

Erase unnecessary lines.

Use an eraser to remove auxiliary lines that appeared during the drawing process.

Color the drawing.

To color the unicorn head you drew, use yellow, black, and shades of pink.
So, the unicorn head is ready! I hope you had a great time drawing it. To conclude the tutorial, I suggest you download a PDF file that contains a short version of the tutorial. You can share this instruction with your friends and do drawing lessons together.