In this tutorial, you will learn how to draw a web in just a few easy steps. I promise you will really enjoy this lesson.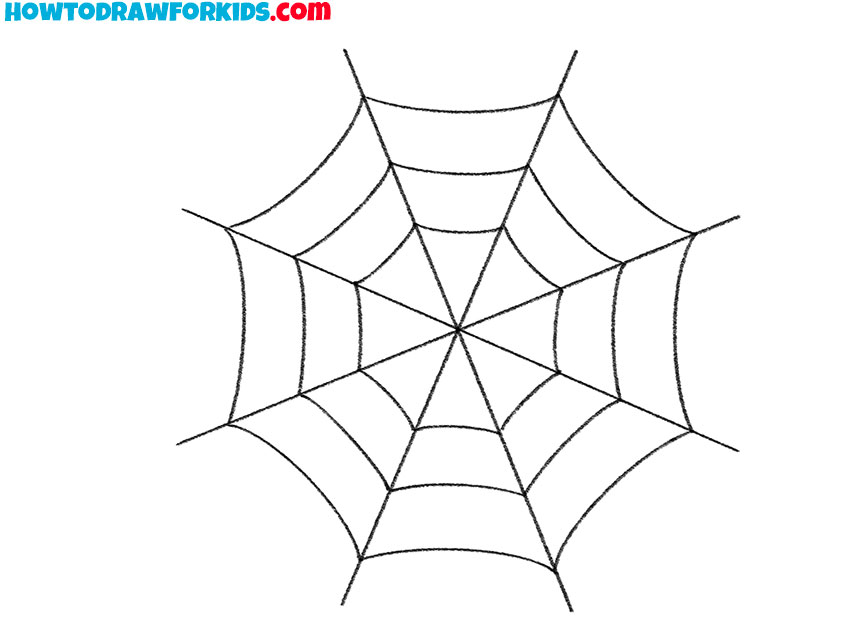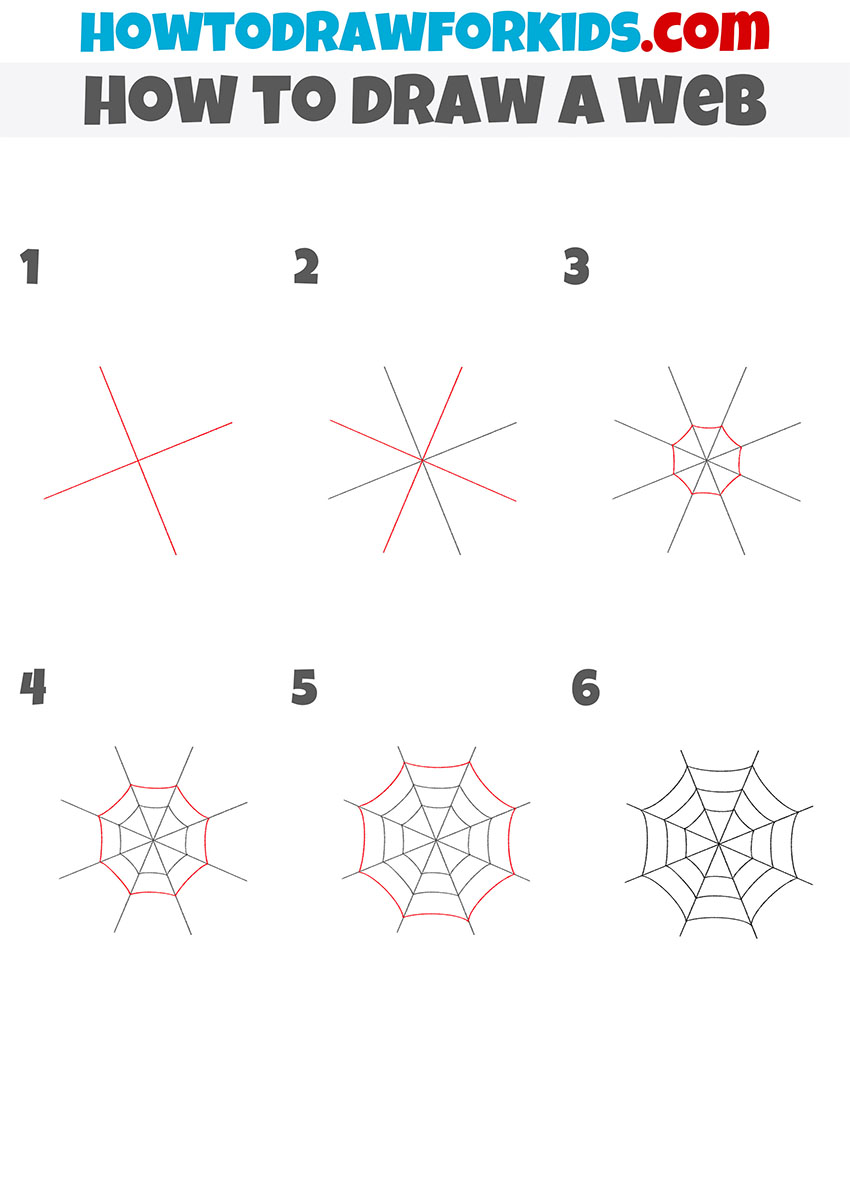 I invite you to a new interesting lesson in which you will learn how to draw a web. I promise that this lesson will be very simple and you will quickly cope with this creative task.
Now I will show in detail how to draw a web step by step. The web is a network of thin threads that consist of sticky juice. Webs come in different sizes and have different strengths. It depends on the type of spider.
Drawing a web is very easy and now you will see for yourself. The lesson consists of six simple steps that you can easily repeat. Here you will use straight and rounded lines. First, you will draw a cross base and then you will add lines around the circle.
Materials
Pencil
Paper
Eraser
Coloring supplies
Time needed: 15 minutes.
How to Draw a Web
Draw the base of the web.

Depict two straight lines that are crosswise.

Add lines for the base.

Repeat the previous step and add two more lines in the cross pattern.

Depict the first row of cross lines.

Consistently draw smooth rounded lines that will connect the main threads.

Sketch out the second row of cross lines.

Repeat the previous step and add the next row of cross lines.

Draw the third row of cross lines.

Add another row of lines that are arranged in a circle.

Correct inaccuracies.

Check the drawing and correct inaccuracies if necessary. Then carefully trace the outline.
Another lesson completed! I hope that you easily coped with this task and you did not have any difficulties. If you want to improve your drawing, then try drawing a small spider on the web.
I want to remind you that especially for your convenience, I created a PDF file with a short version of the lesson. Download the file so that you can always return to the lesson, even if there is no Internet access.