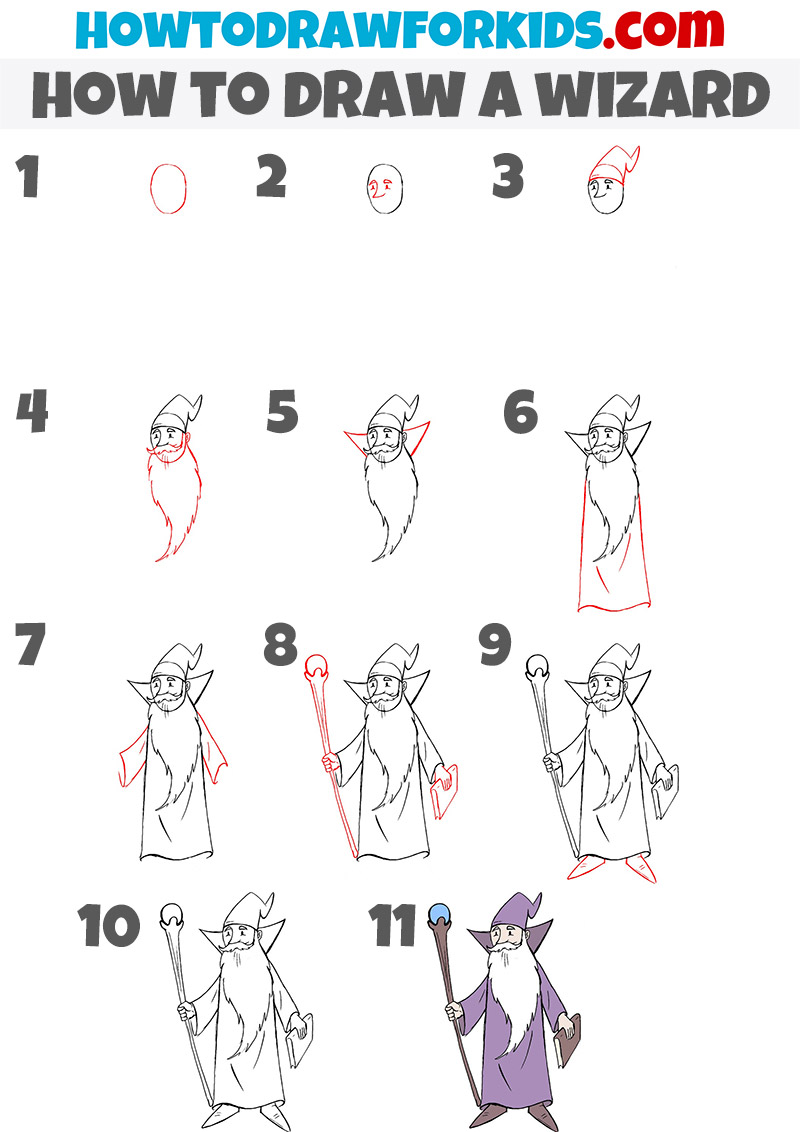 Hi, dear young artists and welcome to the lesson about how to draw a wizard for kids. Wizards are an integral part of fairy tales and fantasy along with knights and dangerous journeys.
Step 1
So let's start drawing the wizard's head with a simple oval.
Step 2
Draw the eyes in the form of dots (like in the lesson about a vampire), a long nose, and thick eyebrows.
Step 3
Draw the classic pointy wizard hat. But you can, of course, draw the wizard without a hat.
Step 4
Draw a long and shaggy beard with a such a zigzag line.
Step 5
Now draw a high collar (again something resembling a collar from the vampire lesson).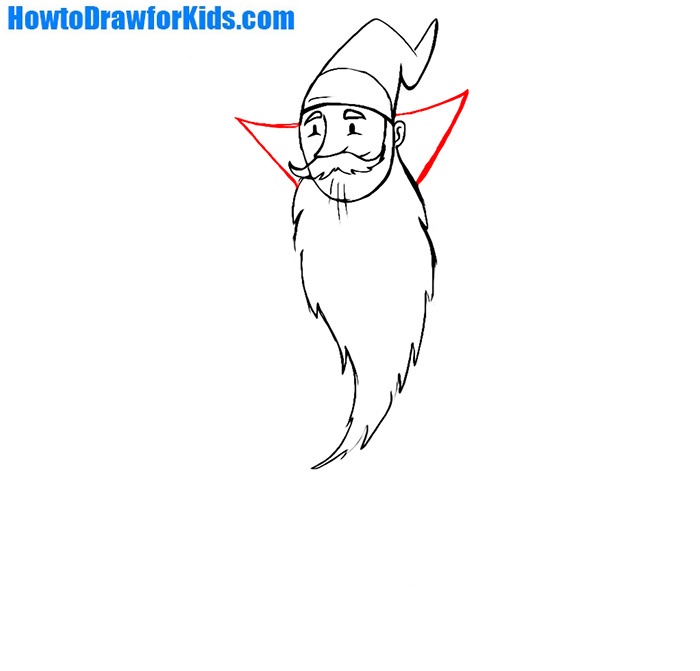 Step 6
Now we draw the long cloak of the wizard which covers all torso and legs.
Step 7
Draw the long and spacious sleeves of the cloak of our magician.
Step 8
Draw the hands in one of which is a staff and in the second a magic book of incantations.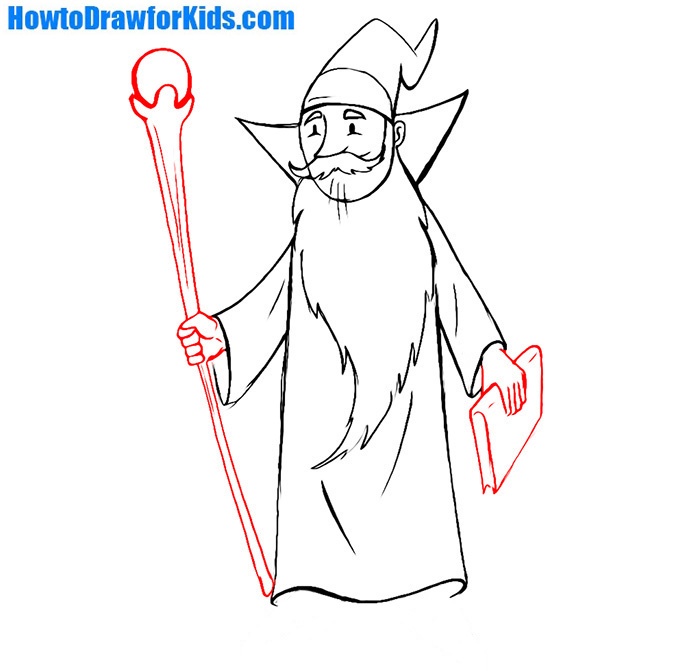 Step 9
Draw the shoes that come out from under the cloak.
Step 10
Let's erase all the additional lines and get a powerful wizard.
Step 11
We painted the wizard's clothing in purple, the book, and the stick in brown, and the beard was left white (after all it's an old and wise magician). But of course, you can choose any other colors.
Also, our wizard can collect a party consisting of hobbits, an elf archer, a warrior dwarf, and go on an unexpected journey to the Mordor.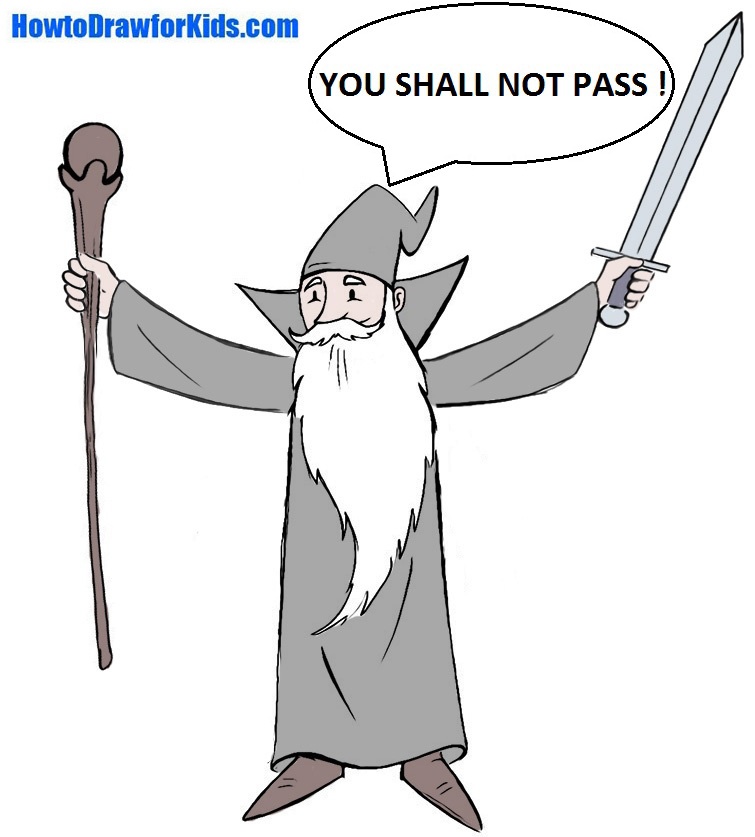 Our wizard is ready for epic battles with orcs and mummies in dungeons filled with chests of treasures and barrels with unknown substances.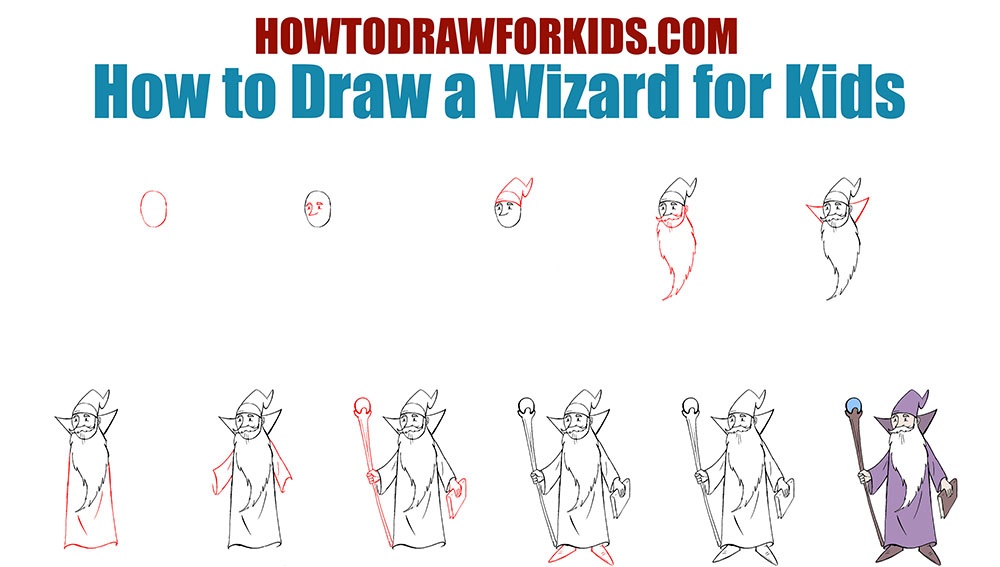 If you finished this lesson you're awesome, and if you think that this lesson is awesome then click the share buttons and subscribe to us in social media.