How to Draw a Yo-Yo Step by Step
In this drawing lesson, I would like to tell you in detail and show you how to draw a yo-yo step by step. This lesson consists of six steps.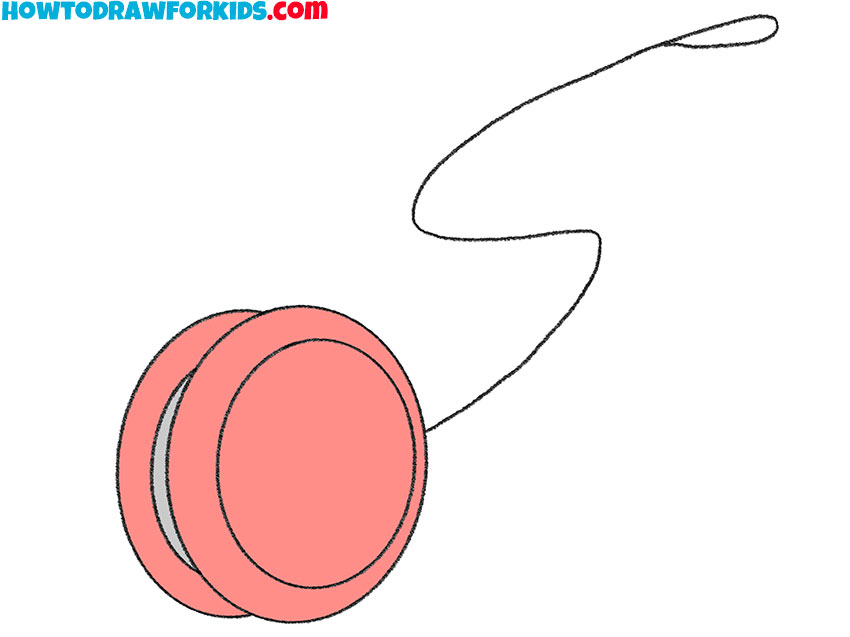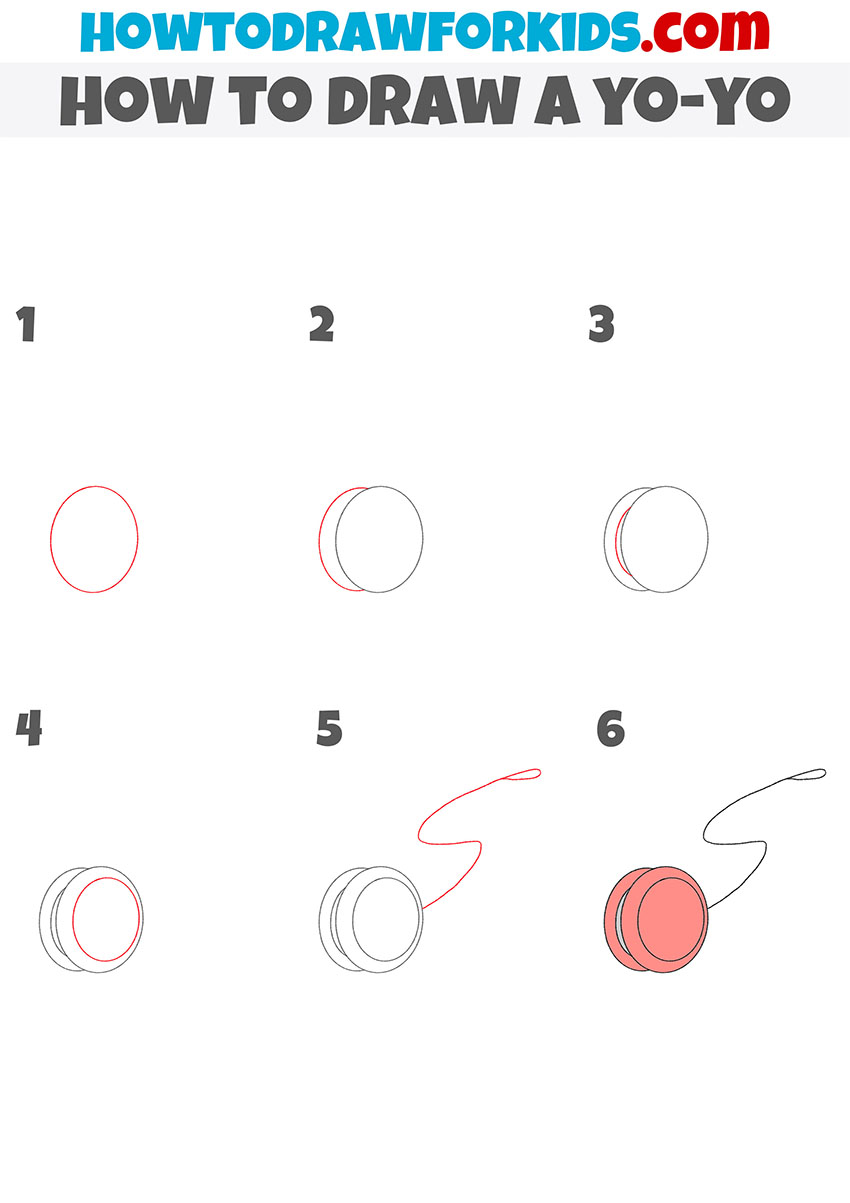 So, I am glad to bring to your attention this interesting drawing lesson with which you can learn how to draw a yo-yo step by step. This drawing lesson I have developed specifically for beginner artists and children, so you should not have any difficulties in completing it.
Surely each of you has ever seen such a toy as a yo-yo. The yo-yo is a well-known toy that consists of two discs of the same size and weight, fastened together by an axis, on which a rope is put on with a loop. The yo-yo is quite a fun toy for kids and is also often used as an anti-stress toy.
This lesson will be useful for you, because in doing it you will practice drawing such geometric shapes as ovals, arcs and curved lines. Right now you can prepare the art supplies you need, and then start drawing.
Materials
Pencil
Paper
Eraser
Coloring supplies
Time needed: 30 minutes
How to Draw a Yo-Yo Step by Step
Draw the outline of one yo-yo disk.

To complete this simple step, draw one oval as shown.

Add the outline of the second yo-yo disk.

On the left side of the previously drawn oval, draw one semi-oval.

Depict the inner outline of the yo-yo.

Draw one arc between the previously drawn oval and semi-oval.

Sketch out the side of the yo-yo.

On the surface of the oval you drew in the first step, draw a smaller oval.

Draw the yo-yo thread.

On the right side of the yo-yo you have drawn, draw a long, curved line and draw a loop.

Color the drawing.

To color the yo-yo, use red and gray.
Don't forget to follow us on social media for updates. For your convenience, I have prepared a PDF file that contains all the useful information from this lesson, as well as additional training materials.