How to Draw an Airplane Step by Step
In this lesson, I will show you how to draw an airplane step by step. The step-by-step guide is very simple and perfect for beginners.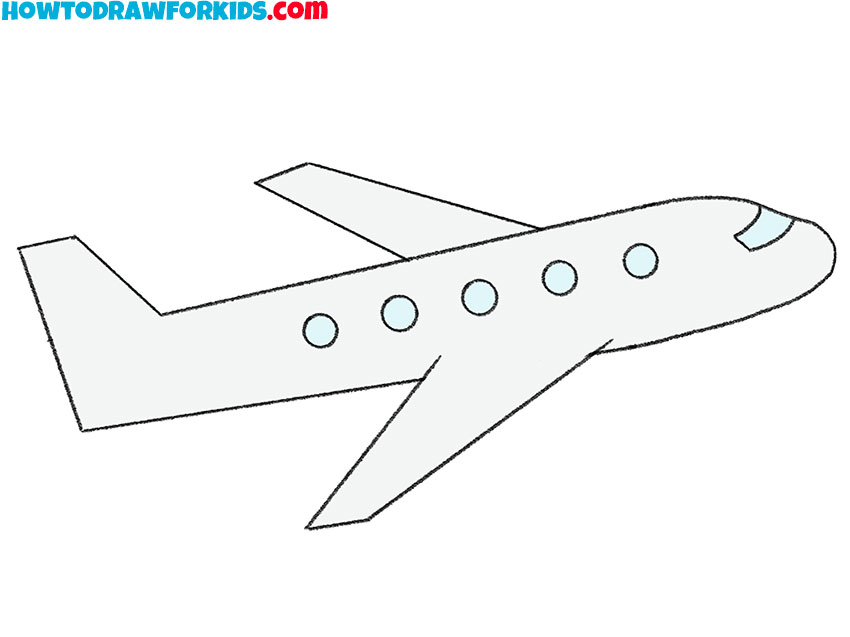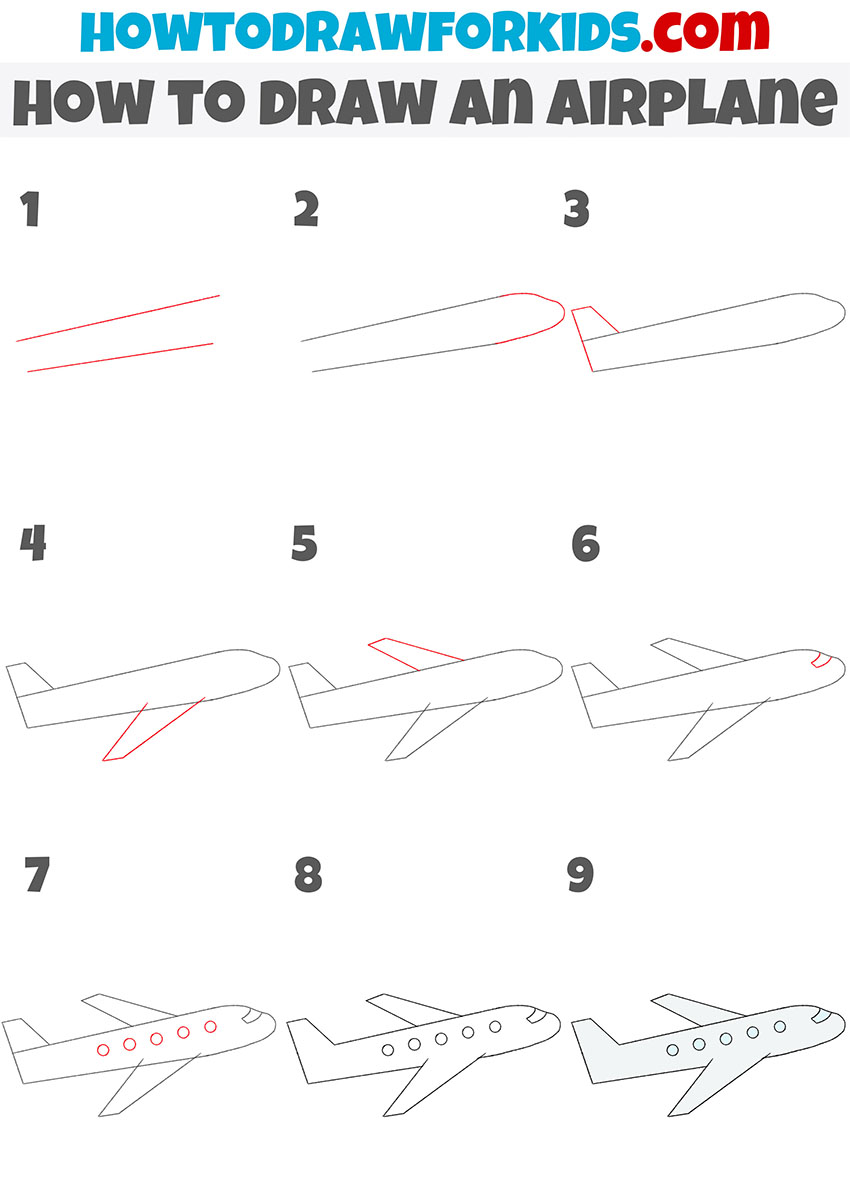 I bring to your attention an interesting and useful drawing lesson in which you will learn how to draw an airplane step by step. An airplane is a large aircraft that is heavier than air. It is believed that the plane is the safest mode of transport in the world, and every year the planes are becoming more reliable and comfortable.
There are different types of aircraft—passenger, military, and aircraft for the transport of large cargo. Airplanes are usually painted white, since this paint is more economical and white reflects the sun's rays better, thereby avoiding overheating of the aircraft.
In the picture you see a plane of standard shape, it has an elongated body, tail and two wings. Now you have to draw all the parts of the plane yourself. To successfully complete this creative task, you will need your ability to draw even, straight lines and maintain proportions.
Materials
Pencil
Paper
Eraser
Coloring supplies
Time needed: 30 minutes
How to Draw an Airplane Step by Step
Draw the top and bottom outline.

Determine the size of the drawing and draw two straight lines, as shown in the example.

Depict the front of the plane.

On the right, draw a smooth curved line that connects the straight lines drawn earlier.

Sketch out the tail.

On the left side, draw the tail of the plane using a few straight lines.

Add one wing.

Use straight lines and depict one wing that has a wide base and a narrow end.

Draw the second wing.

Repeat the previous step and draw the wing of the same shape at the top.

Depict the pilot window.

Sketch out the small window at the front of the plane.

Sketch out the portholes.

Sequentially draw five small identical circles on the aircraft body.

Correct inaccuracies.

Take the eraser and remove all extra lines on the drawing.

Color the airplane.

In this tutorial, you will need the lightest shades of blue.
The plane is ready! I hope that the creative process gave you pleasure, and you like the result of the work. You can improve your drawing if you wish. To do this, add clouds of different shapes around the plane. Finally, I suggest you download a short version of the lesson as a PDF file for free. Save this file, and thus you can return to the lesson at any time, even if there is no Internet access.