Hello dear young artists and welcome to the drawing lesson about how to draw an ax for kids! As always this is a very simple instruction, and you will be able to learn how to draw an ax very fast.
Step 1
First, sketch out the outlines of the head of the axe.
Step 2
Now draw out the upper part of the head of the axe.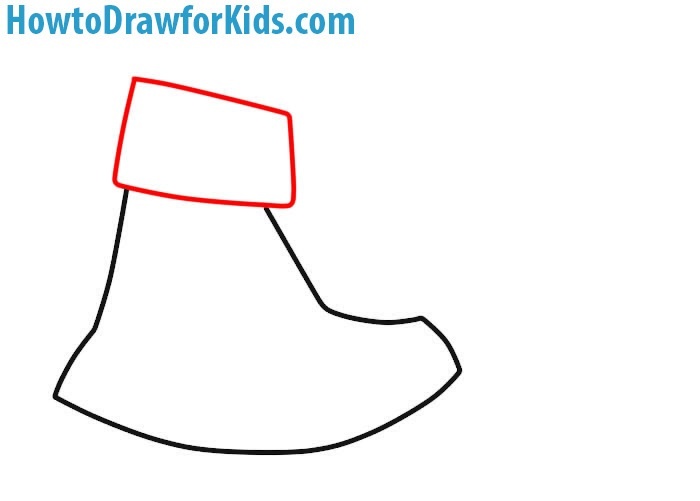 Step 3
Now draw out the wooden handle of the axe as in our example.
Step 4
On the lower part of the head draw the line of the sharpening of the blade.
Step 5
And it remains only to color your drawing. Use any colours you want.
Ax – it is one of the most ancient instruments, which appeared in the rudiment of human civilization. From the very start of the homo sapiens, this tool served as a tool and a weapon of war. Foresters went to the forest and and vikings to the war with this instrument.
Was the guide about how to draw an axe for kids useful to you? If it so, don't forget to share this lesson with your friends, visit all other our sketching guide and subscribe to us in social networks.
SHARE THIS DRAWING TUTORIAL