In this lesson, you will learn how to draw an easy motorcycle. This guide consists of just eight steps with helpful hints.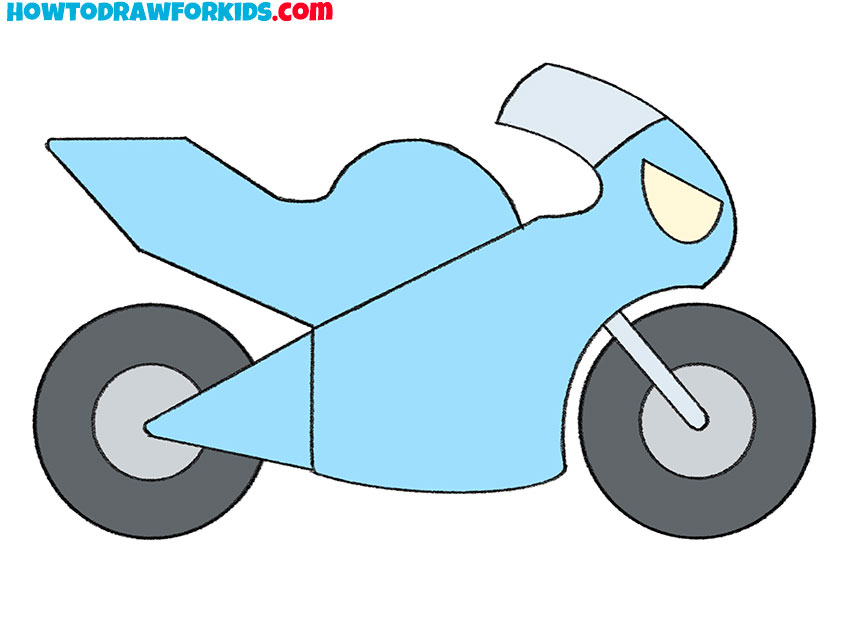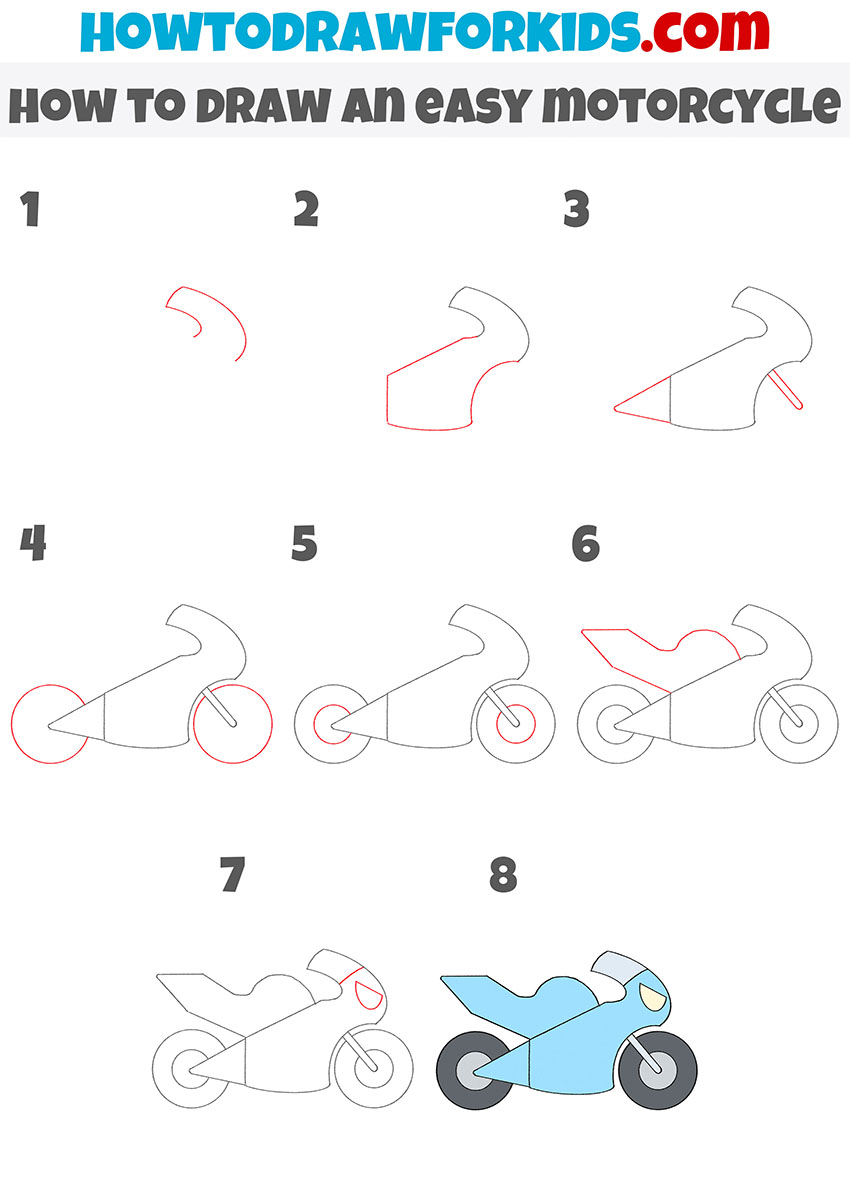 I suggest you complete a new, interesting lesson in which you will learn how to draw an easy motorcycle. This lesson will be very interesting and after its completion you will have a pleasant impression.
Here is a simple instruction that will help you master a new drawing object and improve your artistic abilities. Now I will show you in detail how to draw an easy motorcycle.
This is a two-wheeled vehicle that has an engine. Motorcycles are effectively used for long and short trips. It is a fast, convenient and versatile mode of transport. There are also sports motorcycles and motorcycles with a cargo compartment, with which you can carry small loads.
The figure shows a simple motorcycle that any novice artist can easily draw. Be careful at every stage of drawing, take your time and try to draw the same lines as in the example.
Materials
Pencil
Paper
Eraser
Coloring supplies
Time needed: 30 minutes.
How to Draw an Easy Motorcycle
Draw the steering wheel.

Depict curved lines as shown in the example.

Add the main body of the motorcycle.

In this step, use straight and curved lines.

Depict the back of the motorcycle and the front fork.

The rear of the motorcycle has a triangular shape. In front, add the thin tube.

Sketch out the wheels.

Draw two identical circles.

Add the inside of the wheels.

Depict two small circles in the center of each wheel.

Draw the top of the motorcycle.

Use smooth curved lines to draw the top.

Detail the steering part.

Add small curly elements.

Color the motorcycle.

Use different shades of blue and gray.
Finally, I suggest you download the PDF file, which I have prepared specifically for your convenience. In this file you will find a short version of the lesson and additional useful materials. Save this file for yourself and use it as needed.