Today in this simple drawing lesson you will learn how to draw a baby fox step by step in just a few easy steps.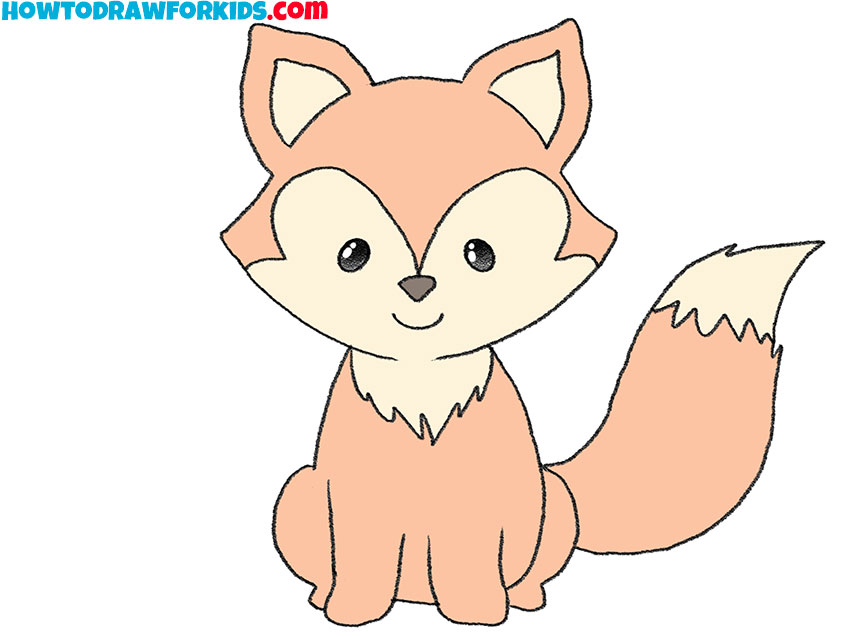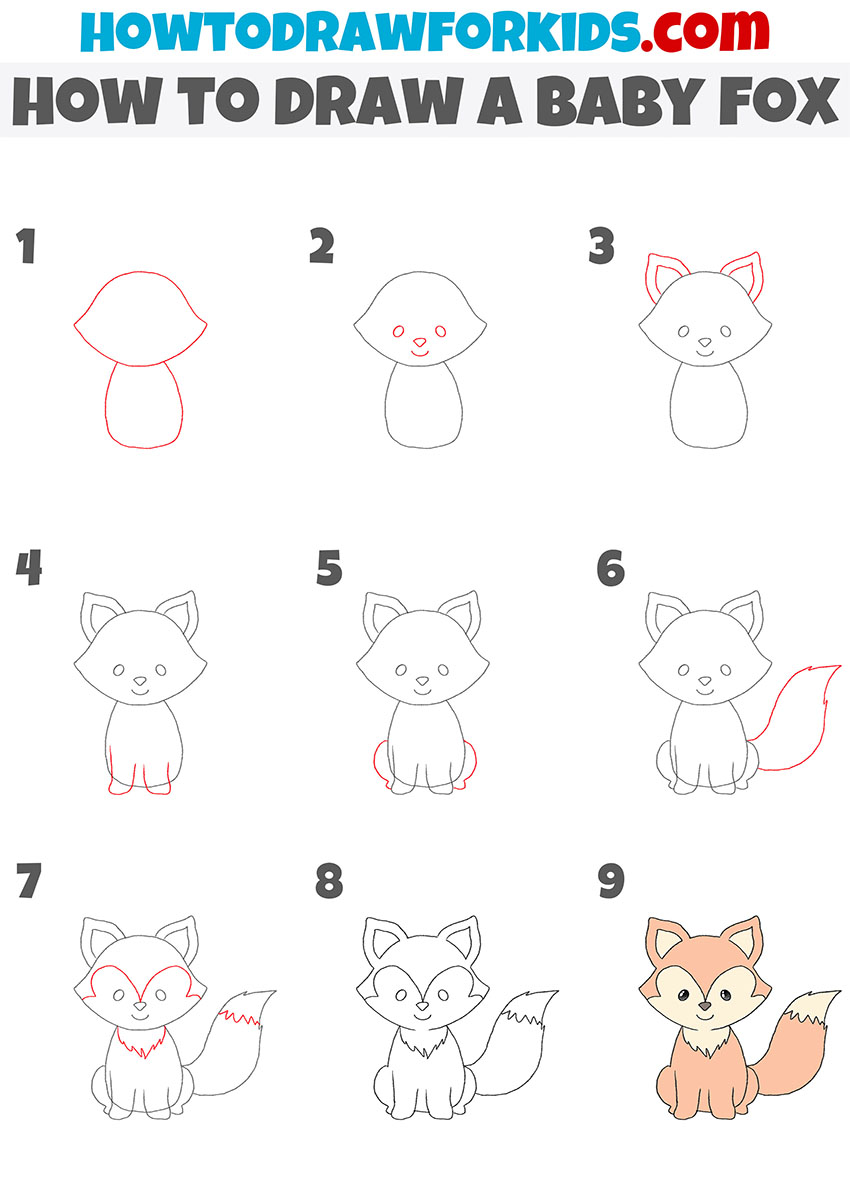 I invite you to a fascinating drawing lesson in which I will show you how to draw a baby fox. Here is a very simple way to draw, which is suitable even for beginners.
Now you have to complete the lesson on the topic of wild animals, and you will learn how to draw a baby fox step by step. I am sure that you will quickly cope with this creative task, even if you draw a fox for the first time.
In the picture you see a cute little fox in a sitting position. Consistently follow all the steps in this instruction, be careful and carefully draw all the lines that are marked in red.
Materials
Pencil
Paper
Eraser
Coloring supplies
Time needed: 30 minutes
How to Draw a Baby Fox
Draw the head and torso.

The head of the fox cub has a pointed contour on the sides. Below the head, add the small torso.

Add elements of the muzzle.

Draw the eyes in the shape of two ovals, the nose in the shape of a triangle and the small mouth.

Depict the ears.

At the crown, add two pointed ears and immediately draw the inside.

Sketch out the front paws.

In the lower part of the body, draw two short legs in the same position as in the example.

Draw the hind legs.

With the help of smooth curved lines depict two hind legs on the sides of the body.

Depict the tail.

On the side of the body, add the large fluffy tail that is raised up.

Detail the color.

On the head, on the chest and on the tail, mark the outline where the color of the fur will differ.

Correct inaccuracies.

Take the eraser and carefully remove all the extra lines in your drawing.

Color the drawing.

You will need different shades of beige and orange. Color the eyes and nose dark.
So the fascinating lesson on how to draw a baby fox came to an end. You have acquired useful skills that will be useful in the future. Finally, I suggest you download a PDF file with a short version of this lesson so that you can return to this lesson at any time and complete it again.