How to Draw a Cartoon Bird
In this simple lesson, I will show you in detail how to draw a cartoon bird step by step quickly and easily.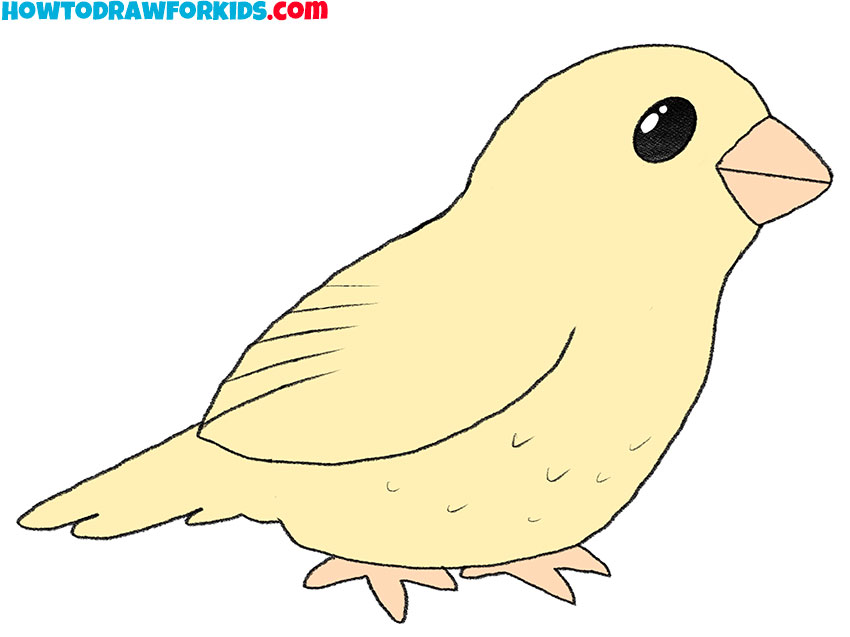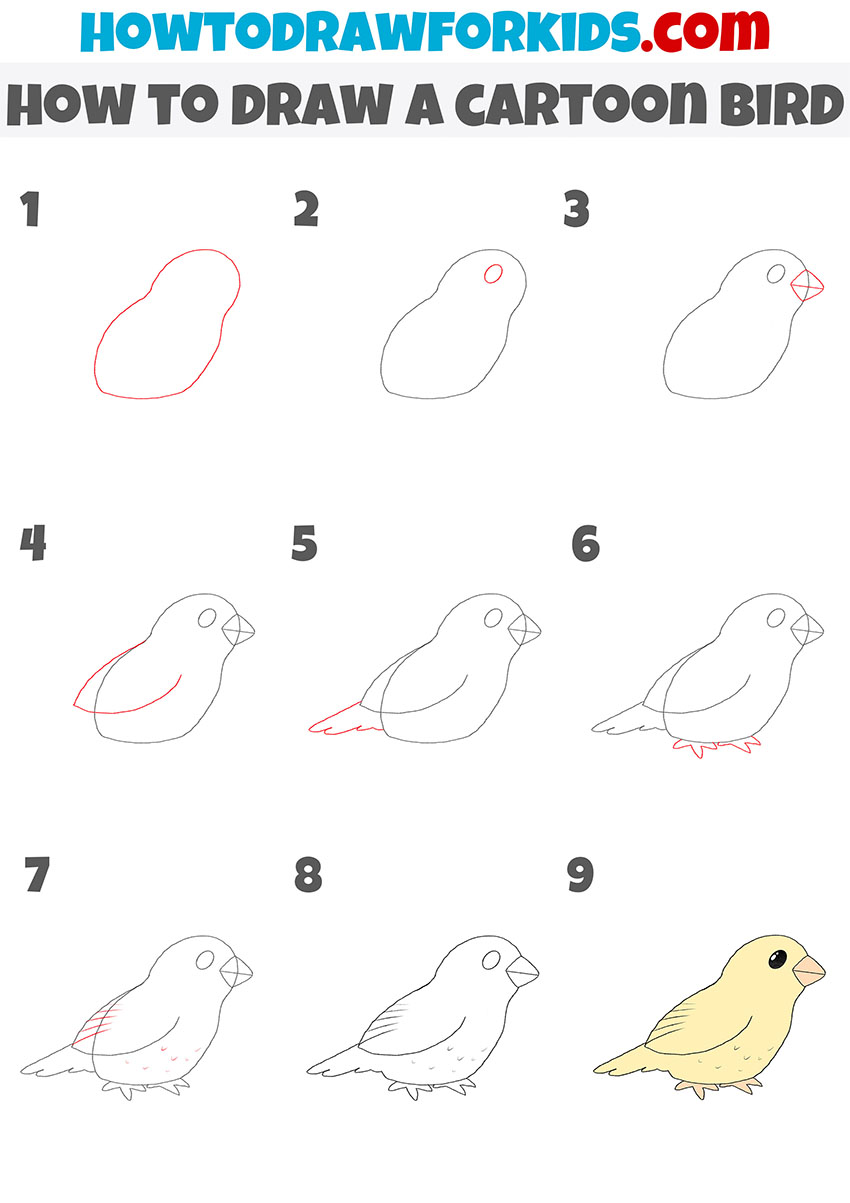 I have prepared instructions on how to draw a cartoon bird. Any aspiring artist wants to learn how to draw birds, and with the help of this step-by-step guide, you will gain useful skills.
The picture shows a small, beautiful bird. The bird has a beak of medium size, short legs and tail. Consistently follow all the drawing steps and try to draw the same lines as in the example.
You can color the bird in the same way as shown in the instructions, or you can choose any other shade. Be patient and attentive to get a great result.
Materials
Pencil
Paper
Eraser
Coloring supplies
Time needed: 30 minutes
How to Draw a Cartoon Bird
Draw the head and torso.

The head and torso are one object of a rounded shape.

Depict the eye.

The eye is located approximately in the middle of the head and has the shape of an oval.

Sketch out the beak.

The beak consists of two elements that have a triangular shape.

Add the wing.

On the side of the torso, draw the wing using smooth, curved lines.

Draw the tail.

Use free-form, curved lines to depict the small tail.

Depict the paws.

Draw the short paws, each of which has three fingers.

Detail the plumage.

Add the short strokes on the wing and on the torso.

Correct inaccuracies.

At this stage, remove all unnecessary lines.

Color the cartoon bird.

Use beige to color the plumage. You will also need black and pink.
Finally, I suggest you download a short version of the lesson in PDF format so that you can always return to this lesson and repeat it if necessary, even if there is no Internet access.