In this lesson, I want to show you how to draw a bike step by step. This creative activity will help you improve your drawing skills.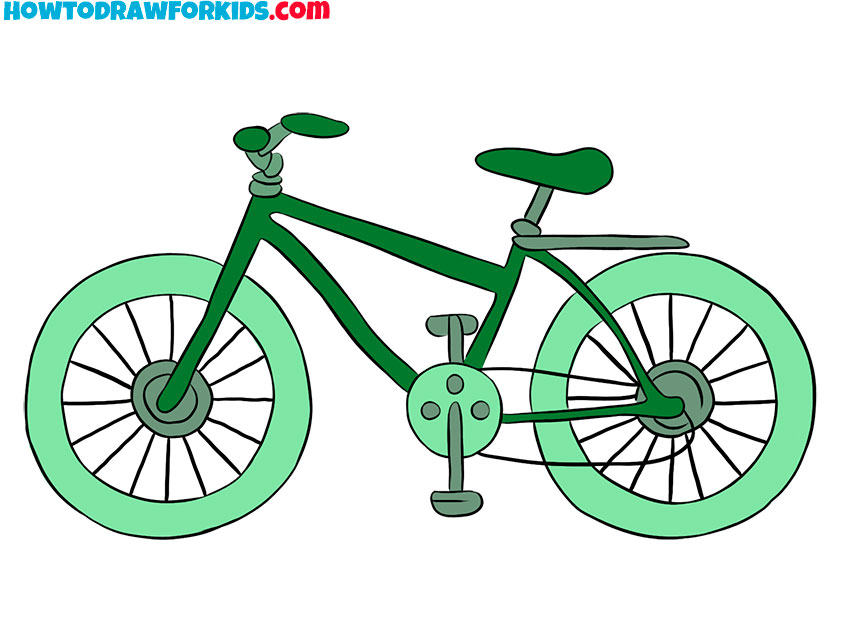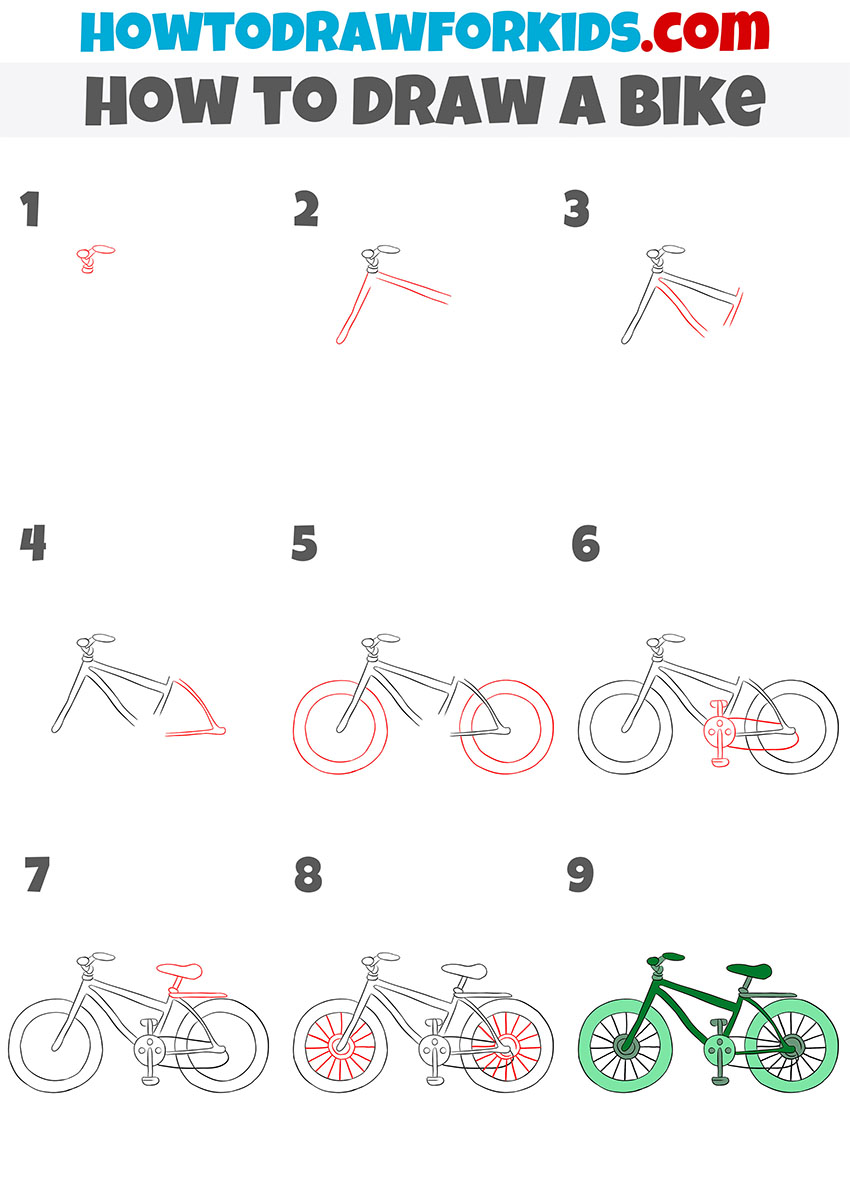 Now you will learn how to draw a bike step by step. Do you know how to ride a bike? If you don't know how, then be sure to learn and use the bike as often as possible.
This is a very convenient means of transportation, and cycling has many advantages. A bike provides freedom of movement, it is an economical and environmentally friendly mode of transport, and besides, cycling is very healthy.
Now you have to learn how to draw a bicycle with the help of a simple instruction, which includes nine steps. Each step is one simple action that any novice artist can easily repeat.
Materials
Pencil
Paper
Eraser
Coloring supplies
Time needed: 30 minutes.
How to Draw a Bike Step by Step
Draw the steering wheel.

Depict two rounded handles and the lower part of the steering wheel, as shown in the example.

Depict the top of the frame.

From the steering wheel, draw down and to the side, parallel lines to depict thin tubes.

Add the rest of the frame.

Sketch out two more thin tubes.

Draw the feather frame.

Depict an element that is called the frame feather and consists of two connected tubes.

Sketch out the wheels.

Add circles of different diameters.

Depict the chain and pedals.

In this step, you have to draw several elements of different shapes.

Sketch out the saddle.

Draw the saddle, the pin on which the saddle is attached and the trunk in the back.

Add the spokes on the wheels.

On each wheel, consistently draw even, straight lines from the center to the outer edge.

Color the bike.

Choose any color for the drawing.
Download the PDF file, which contains a short version of the lesson and additional useful materials. Thus, you can return to the lesson at any time and repeat it.