The step-by-step lesson on how to draw a boat for kindergarten is very simple and contains only four easy steps.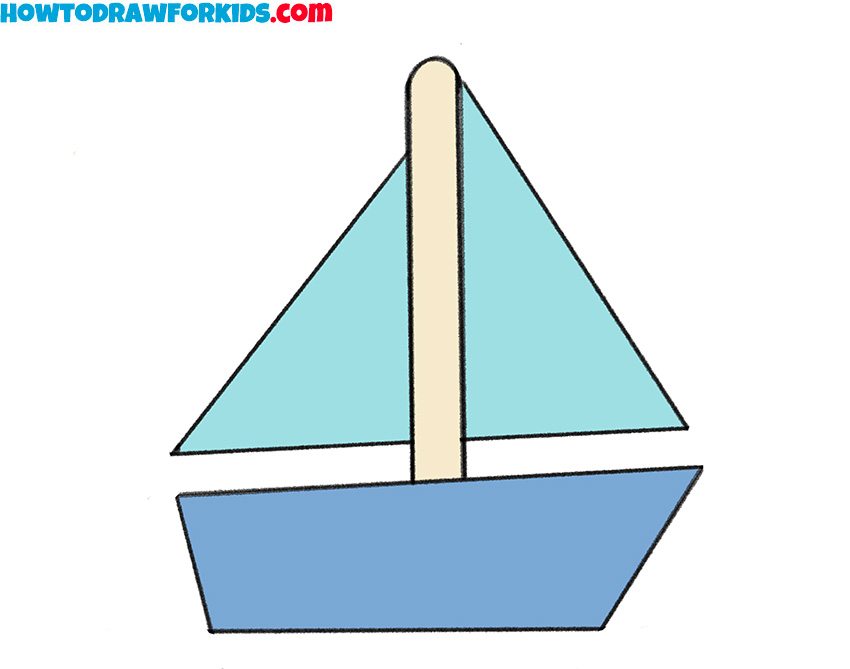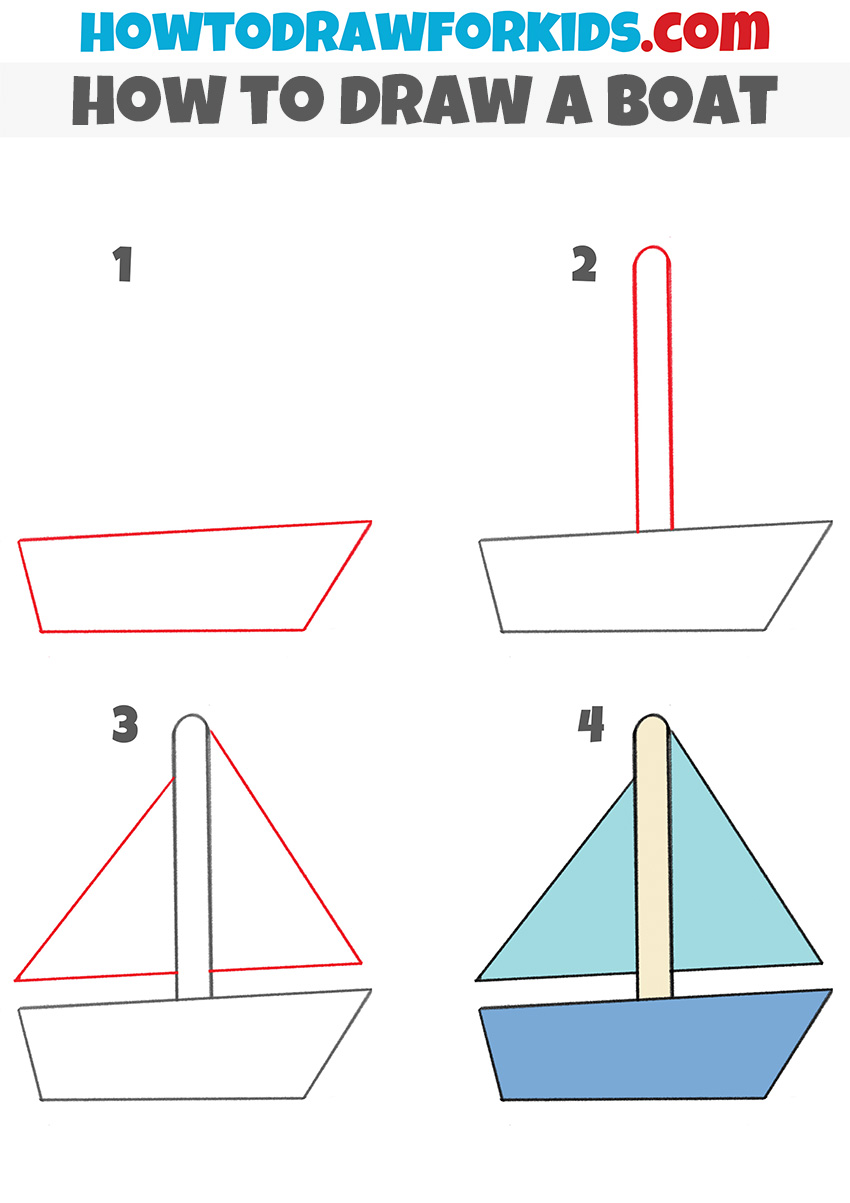 In this lesson, you will learn how to draw a boat for kindergarten step by step. This lesson will be similar to the lesson on drawing a yacht. If you follow all the instructions step by step, then you will definitely have no trouble drawing a great boat, even if you still have very little experience as an artist.
A boat is a small sailing vessel. Boats come in different types, depending on what material they are made of. There are wooden, plastic, metal, and rubber boats.
I suggest you start drawing a boat step by step.
Materials
Pencil
Paper
Eraser
Coloring supplies
Time needed: 10 minutes
How to Draw a Boat for Kindergarten
Sketch the outline of the boat.

To draw this, use straight lines of different lengths as shown in the picture.

Depict the mast of the boat.

Draw it as a pillar using straight, parallel lines rounded at the top.

Draw the sail.

To do this, draw two triangles of different sizes on both sides of the mast.

Color the drawing.

Choose shades of blue to color your drawing.
Did you manage to complete this task or did you have any difficulties in completing it? Do you like the result of your work? I will be very happy to read your feedback and questions for this lesson, as well as see your ideas and wishes for the next step-by-step drawing lessons – I will definitely take them into account. If you liked this tutorial, you can share it with your friends and draw with them while having fun.
Don't forget to follow us on social media. As before, this time I have prepared a short PDF version of this walkthrough for your convenience. You can download this file so as not to lose it and use it any time you want to draw. You do not need to be connected to the Internet to open this file later.
Draw as often as possible to improve your art skills and enjoy your drawings more every time.