I have prepared for you a super simple tutorial on how to draw a brush for kindergarten. This tutorial has just four easy steps.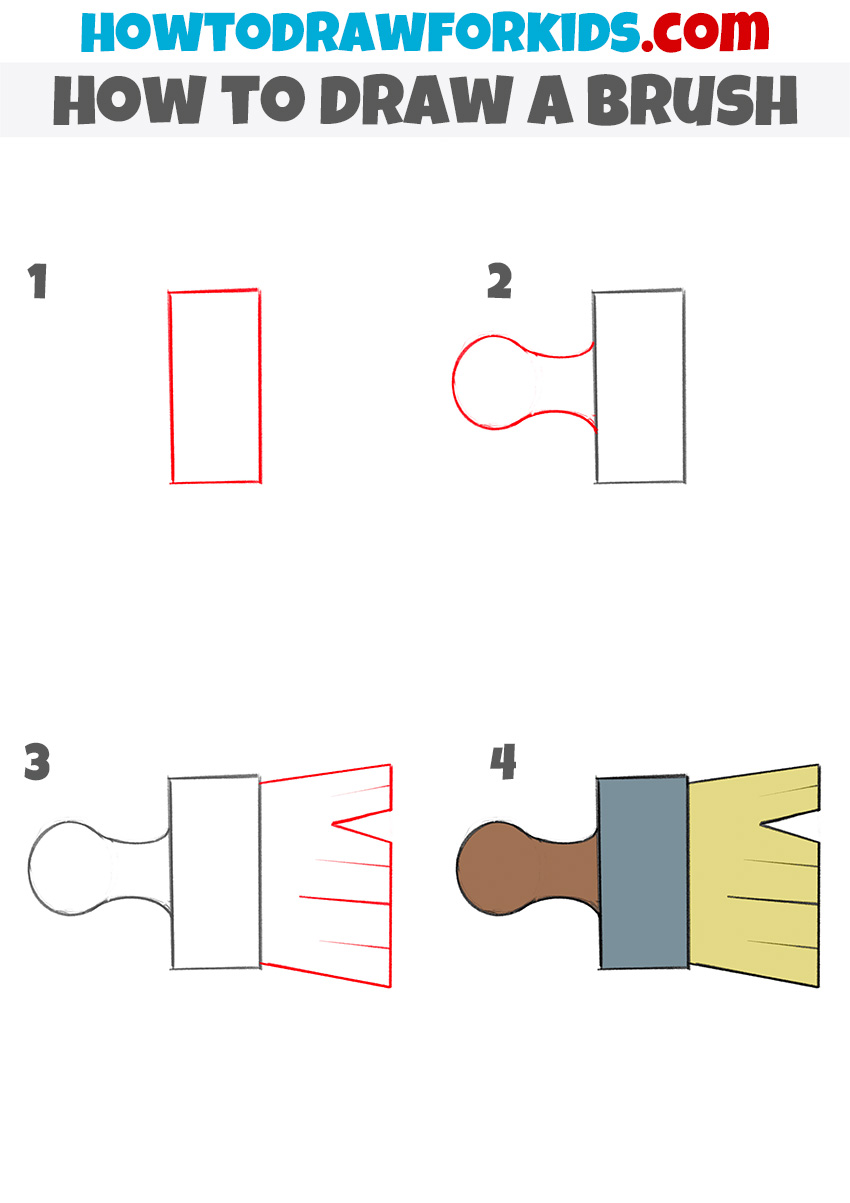 In this tutorial, I will show you how to draw a brush for kindergarten step by step. This lesson will be very useful and fun for you. I hope you can handle it without a problem and be happy with the result of your work.
A brush is a tuft of bristles attached to the handle. A brush is used to paint any objects, as well as to apply any liquid materials, such as glue, primer, and others, to different surfaces. The brush is considered a very convenient device, this thing is indispensable when carrying out repair work.
So let's get down to drawing.
Materials
Pencil
Paper
Eraser
Coloring supplies
Time needed: 15 minutes.
How to Draw a Brush for Kindergarten
Sketch the outline of the brush.

You need to draw a rectangle using straight lines.

Draw the handle of the brush.

Depict the brush handle using a curved line as shown.

Add details.

To draw the bristles of the brush, use straight lines of varying lengths.

Color the drawing.

For this step, you will need blue, brown, and yellow.
I'm sure you did a good job with the brush. I look forward to your comments on whether you enjoyed this step-by-step brush painting tutorial and have any questions while getting the job done? I would be grateful if you suggest your ideas and wishes for the next drawing lessons.
To make it more fun and more interesting for you to draw, you can share this lesson with your friends and draw with them or even arrange a small competition. Do not forget to subscribe to us on social networks and stay tuned.
I remind you that for this lesson I, as before, prepared a PDF file with a summary of this step-by-step drawing lesson. I did this for your convenience so that you can return to this lesson at any time convenient for you.