How to Draw a Bunny for Kindergarten
Learn How to Draw a Bunny for Kindergarten in 20 Minutes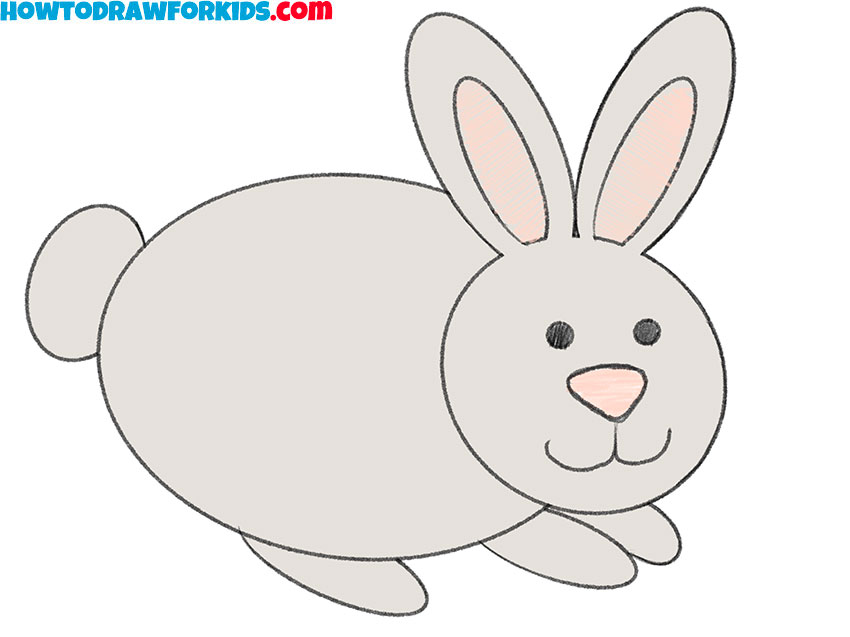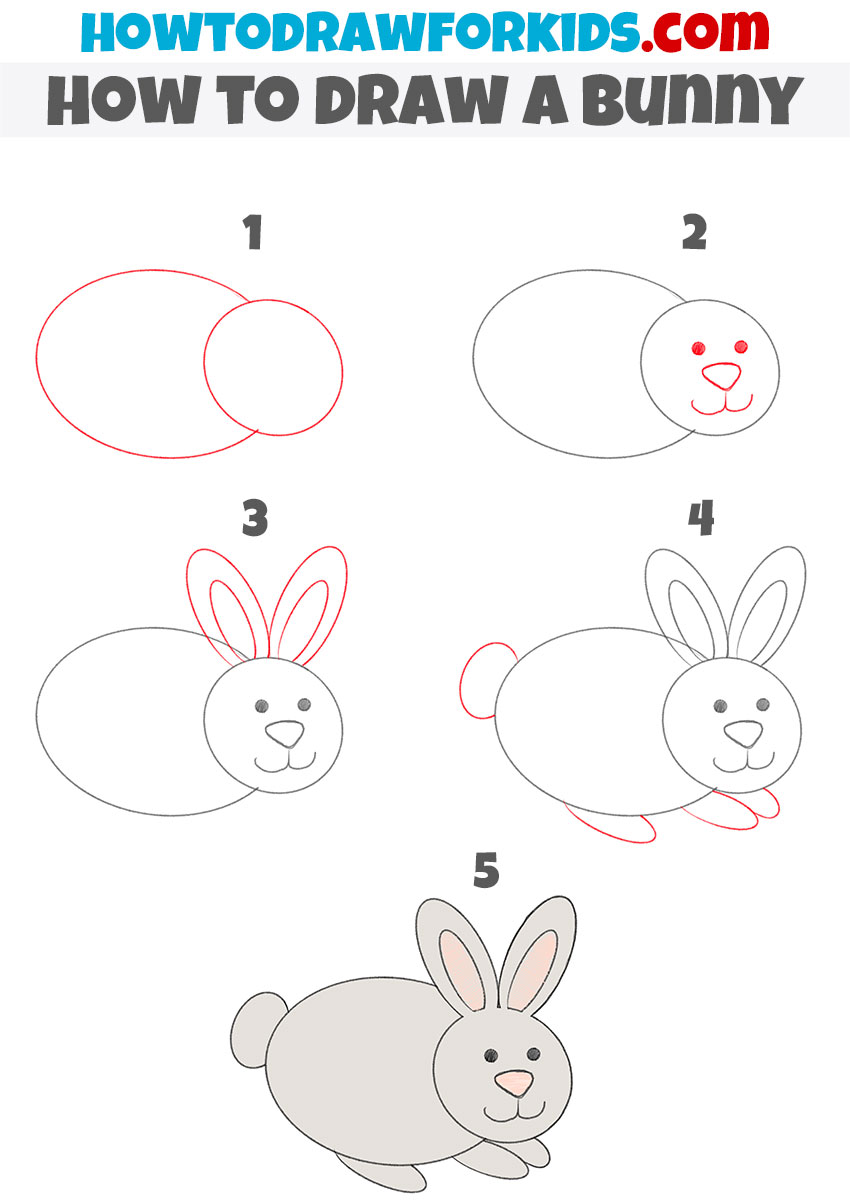 Everyone loves rabbits, right? Every person who draws animals has probably drawn this cute fluffy at least once in his life. That is why I created this drawing guide today. Here you can see a lesson in drawing a rabbit for beginner artists and for those who first picked up a pencil.
This cool drawing consists of a few rounded shapes and a couple of flowing lines. The lack of details and shadows made my drawing lesson even easier.
So let's try to draw this lovely bunny with this 5 – step drawing tutorial. I'm sure you can do it.
Materials
Pencil
Paper
Eraser
Coloring supplies
Time needed: 20 minutes
How to Draw a Bunny for Kindergarten
Draw the head and torso.

First sketch out the head and body of our bunny. Place it horizontally as in my reference.

Draw the facial features.

Depict the eyes, nose and mouth of our bunny.

Add the outlines of the ears.

The ears appear as four oval shapes that sit on top of the head.

Add paws and tail.

Use some smooth, rounded shapes to represent the bunny's tail and legs.

Color the bunny.

Gray and pink are optimal colors for a rabbit. You can choose any colors you like.
Please, don't forget to download and print the PDF version of this tutorial. There you will find the steps presented above, as well as a coloring page, tracing worksheet, and grid drawing worksheet.