The lesson on how to draw the joker face is ready. You will love this tutorial because it is very simple and has nine easy steps.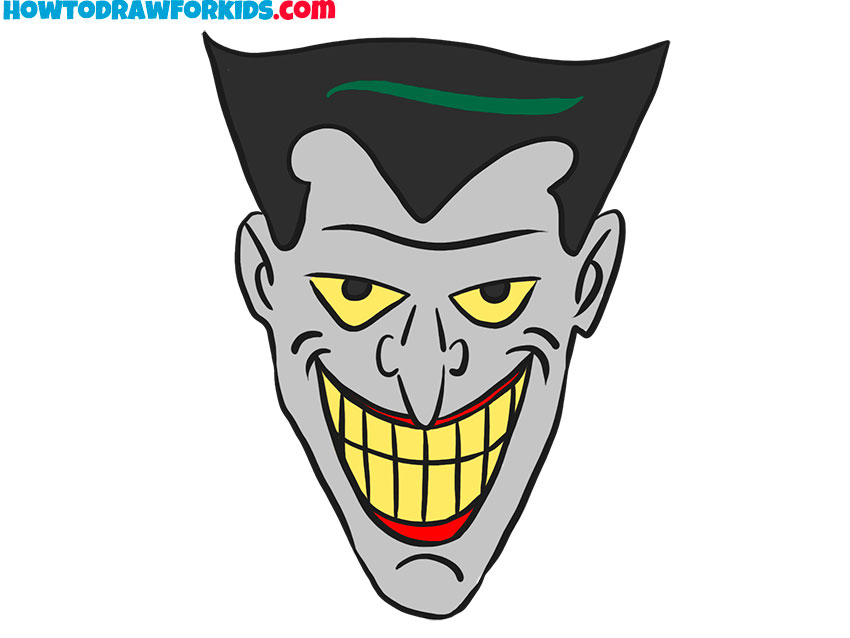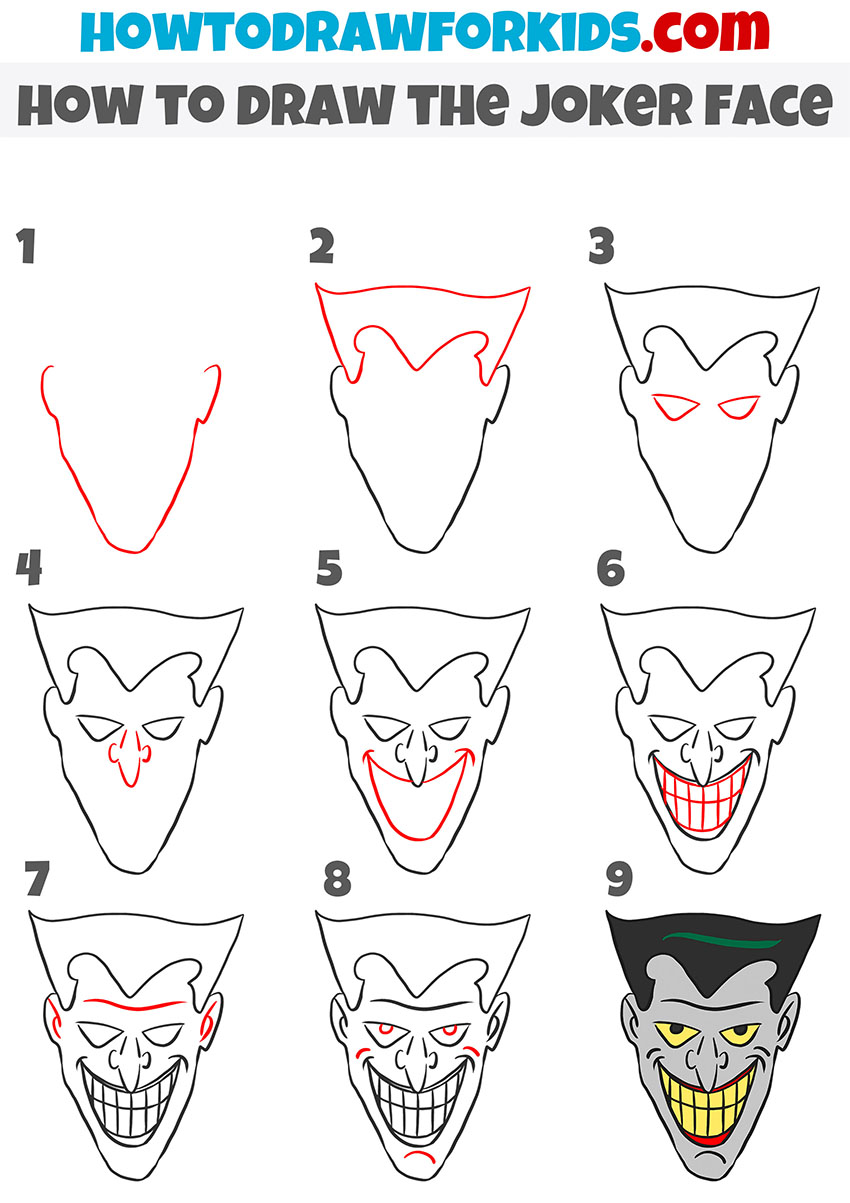 In the previous tutorials, I showed you how to draw the Joker face. I hope that you already have some skills and can easily complete another exciting task. The Joker is well known to people who love comics.
The Joker is a clown who is Batman's main enemy. Subsequently, this character was used in cartoons and computer games. The Joker has a striking and impressive appearance. He has an unusual hair color and skin color. You see a wide smile on the Joker's face, but in fact, this is a very vicious and cunning character. The Joker is very smart, calculating, and dangerous.
This tutorial consists of a few simple steps. Simple lines are used in each step. If you carefully follow all the stages of drawing and follow my tips, then you will have a good result. This lesson will be not only interesting but also useful because you will once again practice drawing facial features. You can use these skills in your next drawings.
Materials
Pencil
Paper
Eraser
Coloring supplies
Time needed: 20 minutes
How to Draw The Joker Face
Draw an oval for the face.

The joker face has a triangular shape and is pointed at the bottom.

Depict the outline of the hair.

Using smooth, curved lines, draw the hairstyle as shown in the example.

Draw the eyes.

The eyes are triangular in shape.

Sketch out the nose.

Using a few rounded lines, draw the nose as shown.

Draw the mouth.

The Joker's mouth is very large and occupies almost the entire lower part of the face.

Depict the teeth.

Detail the teeth with one horizontal line and several vertical ones.

Detail the ears and forehead.

Draw the inside of the ear and the crease on the forehead.

Add pupils and mimic folds.

Depict small pupils and small folds on the cheeks.

Color the drawing.

Color the hair in dark green, color the face gray, eyes and teeth yellow.
I hope you did well and you are now happy with the result. Don't forget to follow us on social media if you haven't already. I've prepared a PDF for you that contains a short tutorial and some helpful drawing tools.