How to Draw a Bunny Step by Step
The lesson on how to draw a bunny step by step has the simplest elements that you will quickly draw and be satisfied with the result.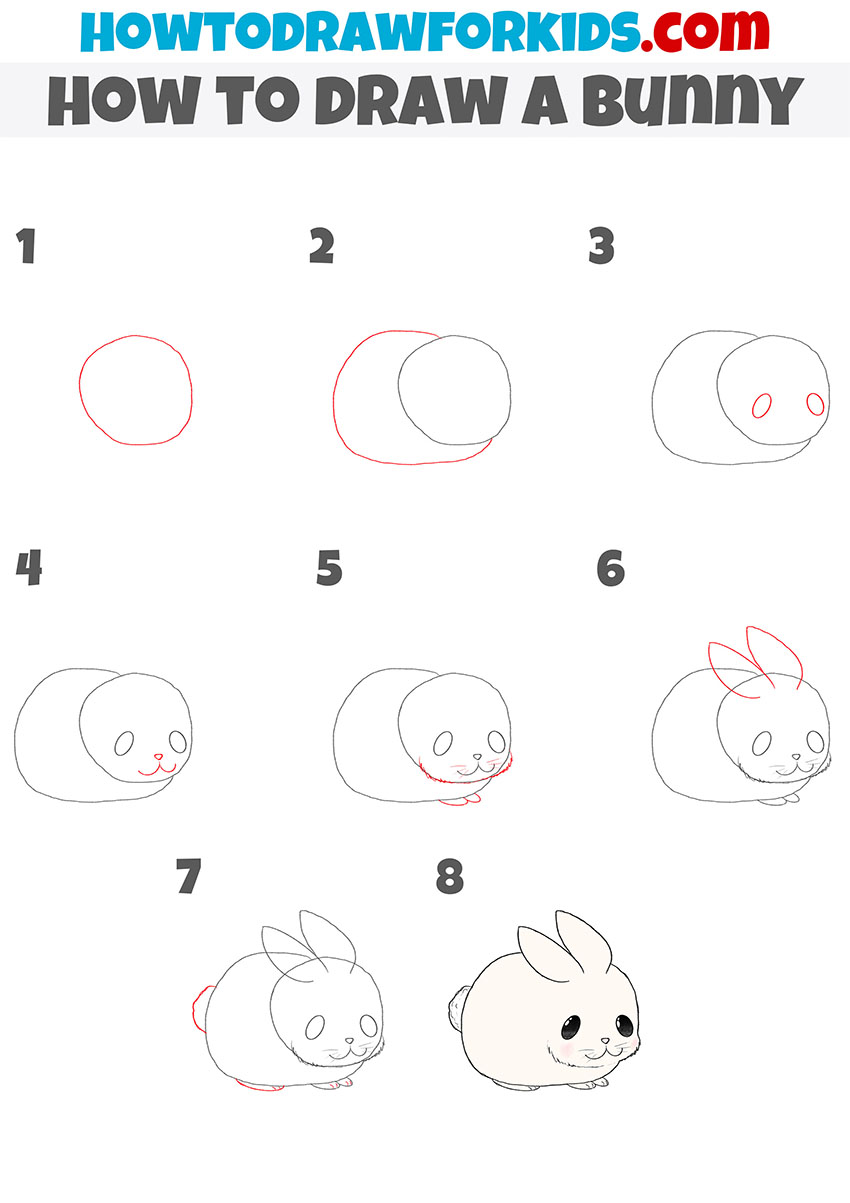 Thiss lesson will be dedicated to a very cute animal and here I will show you how to draw a bunny step by step. The lesson consists of a few simple steps that any child and aspiring artist can easily repeat.
Before you is a small fluffy bunny, which has an oval body shape, short legs and tail. The ears of the bunny are small and slightly turned back. The bunny looks cute.
I think that you will enjoy completing this lesson, and besides, you will acquire useful skills that will be useful in the future.
Materials
Pencil
Paper
Eraser
Coloring supplies
Time needed: 25 minutes
How to Draw a Bunny Step by Step
Draw the head.

Determine the size of the bunny and draw a circle.

Depict the torso.

On the side of the circle, draw a long semicircular line.

Sketch out the eyes.

Depict two small ovals in the same position as in the example.

Add the nose and mouth.

The nose has the shape of a triangle, the mouth consists of two semicircular lines.

Add details.

Draw fur in the lower part of the muzzle with short strokes. Add the front paws.

Sketch out the ears.

On the head depict two short wide ears that are located side by side.

Add the hind leg and tail.

Draw two small semicircular lines.

Color the drawing.

Use a light pink color for the fur. Color the eyes black and add highlights.
The lesson is over and now you can draw a bunny step by step. I hope that you got pleasant emotions during the implementation of this lesson.
There is a link at the end of the tutorial where you can download a short PDF version of this tutorial. Rather, download the file to complete the drawing lesson at any convenient time.