In this tutorial I will show you how to draw a butterfly for kindergarten. This is a very simple drawing guide adapted for the very beginning artists.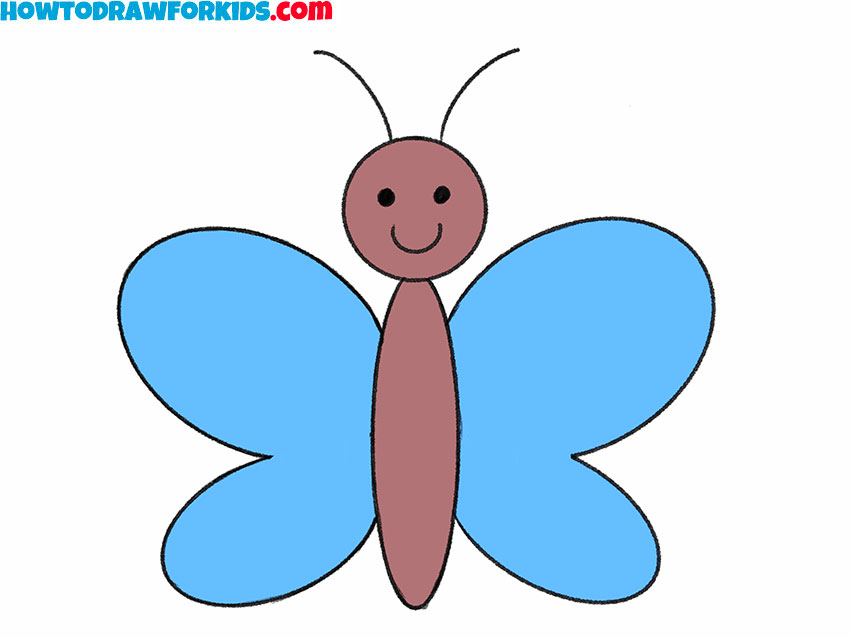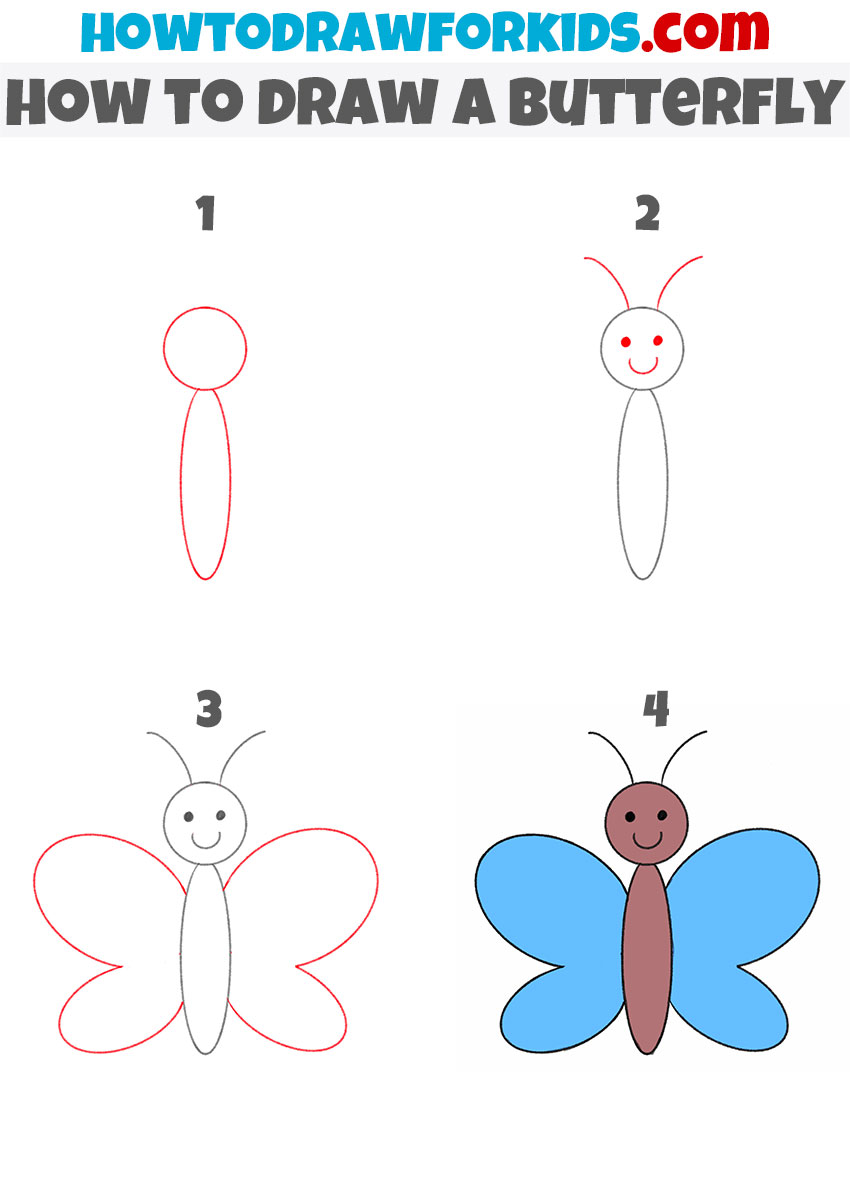 So let's take a look at this funny butterfly. It looks like the most simplified drawing possible. The big differences from the realistic butterfly are the details of the head. The rest of the proportions coincide with the basic proportions of a butterfly in wildlife.
Try to follow the correct sequence of steps and then you will get excellent results. Use light strokes for the first steps so you can correct mistakes or inaccuracies. Check your artwork before starting with colors.
So, provide quality lighting and a comfortable work desk, try to relax and play your favorite music. This will help you draw this lovely butterfly!
Materials
Pencil
Paper
Eraser
Coloring supplies
Draw the head and torso.

Place these rounded shapes in the center of your piece of paper.

Draw the facial features.

Use dots and smooth lines to draw this simple step.

Draw the wings.

Correlate the sizes of the wings and the body of the butterfly to avoid errors in proportion.

Color the butterfly.

Use any color you like to create a great drawing.
It wasn't difficult, was it? Write about if you were able to get an excellent result. Also, I will be very glad to have any questions in the comments.
So this lesson is over and I have no doubt that you have an excellent result. But do not worry if you did not succeed in drawing the first time, try again. There are other animals for kindergarten drawing tutorials on my site, so do not forget to read them too. Also, do not forget to download the PDF version of the lesson. There you will find many interesting things that will help young artists improve their drawing skills.