In this tutorial, you will learn how to draw a cartoon dinosaur. The lesson is designed specifically for beginners.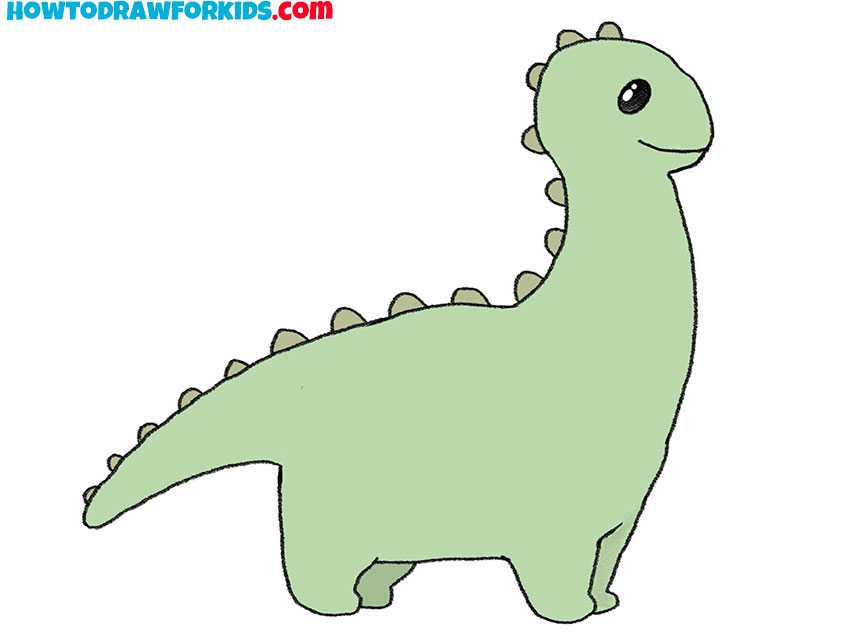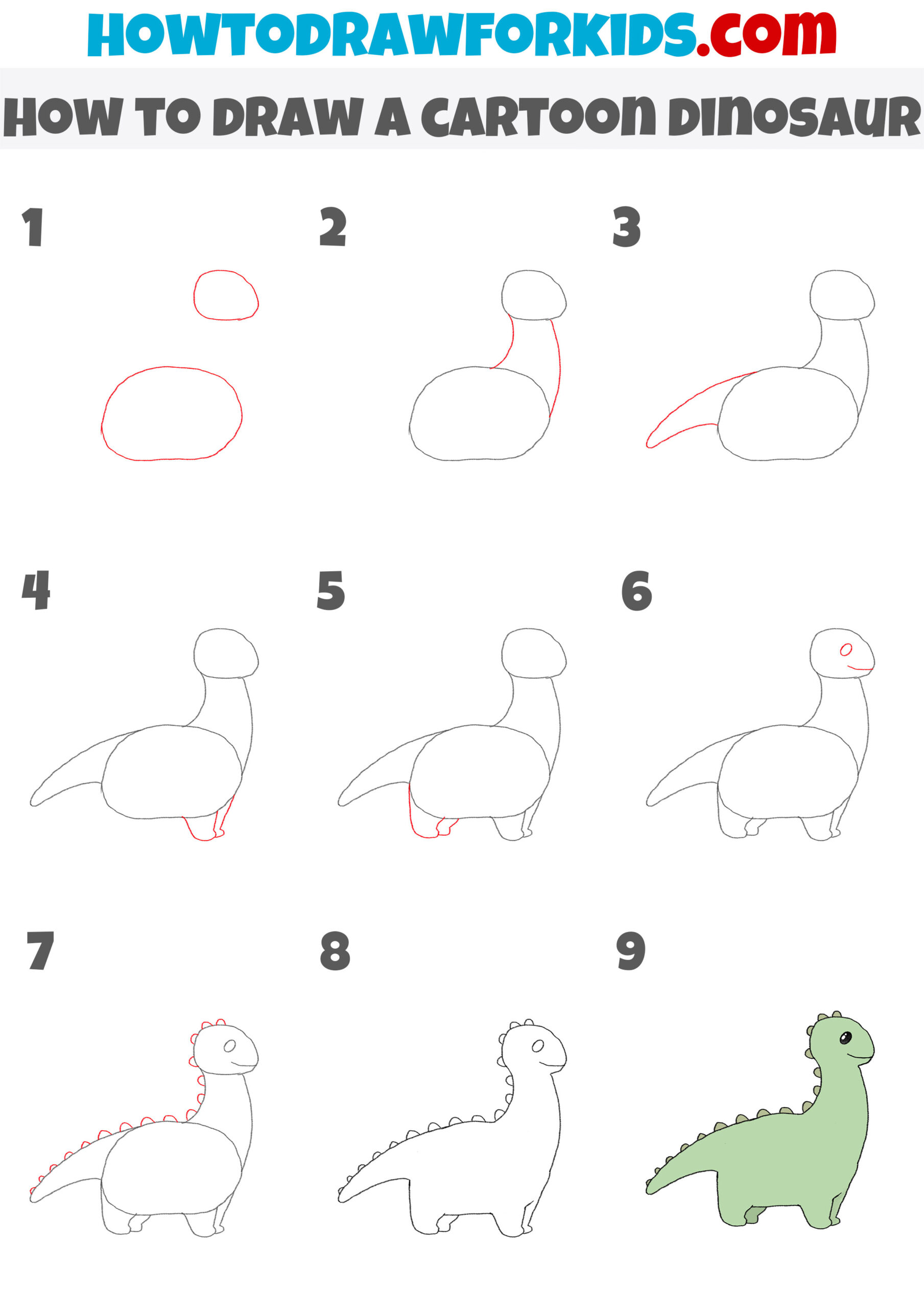 I want to present you another interesting lesson in which you will learn how to draw a cartoon dinosaur. There are many ways to draw dinosaurs, and here is the easiest way to quickly and easily draw this amazing creature.
In this drawing, the dinosaur looks very cute and funny. The dinosaur has a large body, a long neck and short wide legs. Keep these proportions in your drawing.
This tutorial will require your ability to make smooth, rounded lines. Consistently follow all the drawing steps and be careful at each step to get an excellent result.
Materials
Pencil
Paper
Eraser
Coloring supplies
Time needed: 30 minutes.
How to Draw a Cartoon Dinosaur
Draw the head and torso.

Depict two circles of different sizes.

Depict the neck.

Draw two smooth connecting lines between the head and torso.

Sketch out the tail.

Draw the long tail with a smooth curved line.

Add the two front legs.

The forelegs are short, wide and set side by side.

Draw the hind legs.

Depict two hind legs in roughly the same shape as the front legs.

Sketch out the eye and the mouth.

Draw a small oval to depict the eye, and use one smooth line to draw the mouth.

Add the spikes.

On the upper part of the head and torso, successively draw small semicircles.

Correct inaccuracies.

Carefully remove all extra lines in the drawing.

Color the cartoon dinosaur.

You will need green and black. Add highlights to the eyes.
The lesson has come to an end, and now you know how to draw a cartoon dinosaur. Share your impressions in the comments, I would be interested to know your opinion about this lesson.
For your convenience, I have prepared a PDF file with a short version of the walkthrough in advance. Save this file and use as needed.