How to Draw a Cartoon Tree
I invite all beginner artists to a new drawing lesson, in which I will show you how to draw a cartoon tree.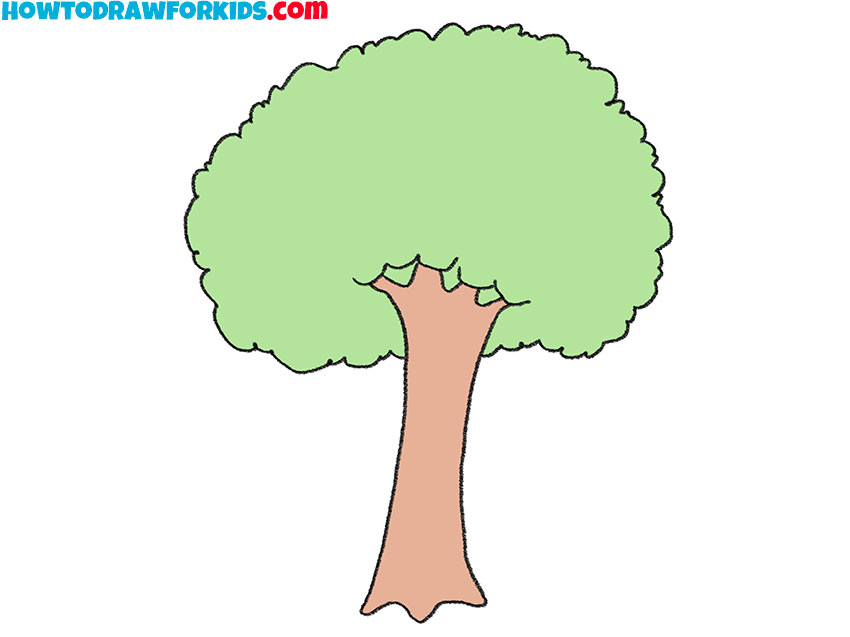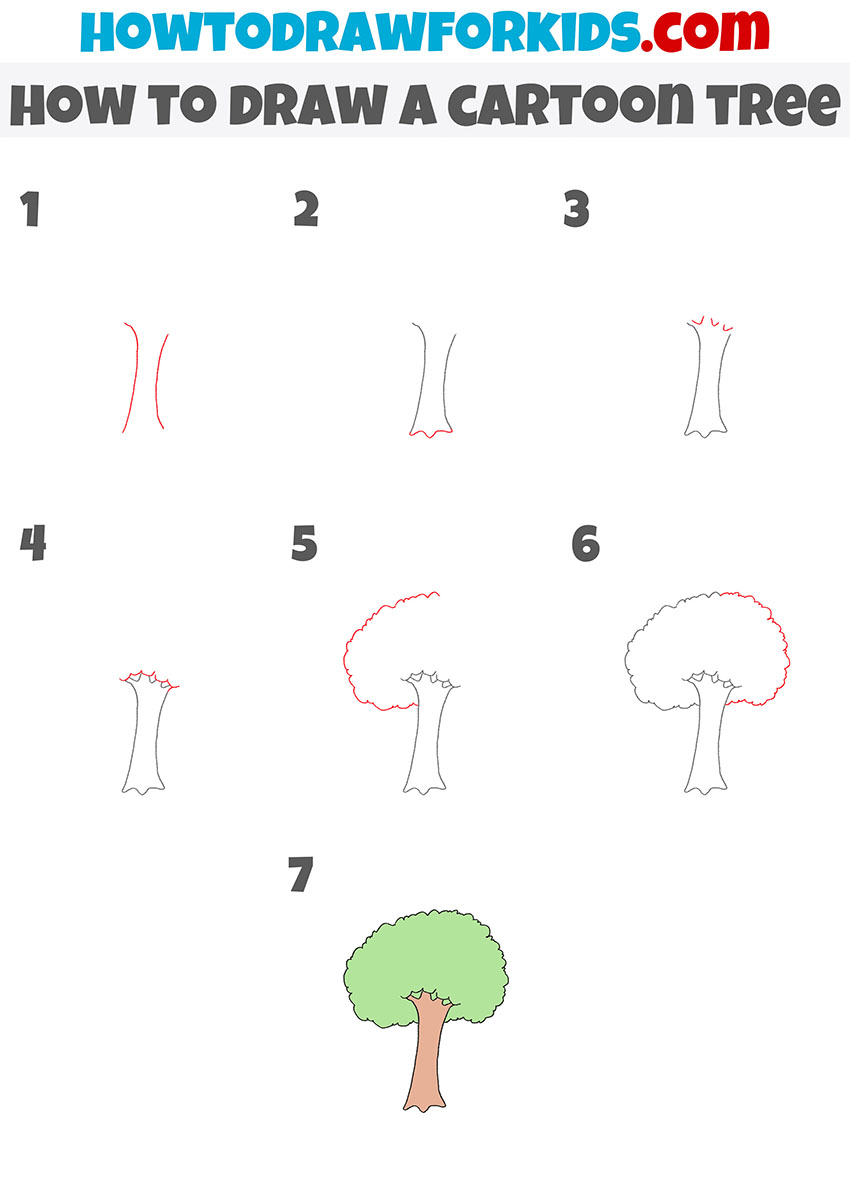 I am sure that you will really enjoy this step-by-step guide and the skills you will be able to use in the future. So, before you is a lesson that I decided to dedicate to drawing wildlife, and now you will learn how to draw a cartoon tree. The figure shows a low tree that has a trunk and a lush crown.
I think that you can easily cope with this task, even if you have little experience in drawing, since the simplest elements are used here, which you can easily repeat. Freehand lines are allowed in this tutorial, so the thickness of the trunk and the shape of the crown may differ slightly from my example. The main thing is to remember the sequence of steps. When you learn how to draw a tree, you can draw any landscape.
In this lesson, the tree is presented in a cartoon form, but if you want to make a more realistic drawing, then add shadows and detail the foliage. Now I will ask you to take all the necessary supplies and start the lesson.
Materials
Pencil
Paper
Eraser
Coloring supplies
Time needed: 30 minutes
How to Draw a Cartoon Tree
Draw the sides of the trunk.

Depict two smooth curved lines at some distance from each other.

Depict the bottom of the tree.

At the bottom, draw a wavy connecting line between the two sides of the trunk.

Add the top of the trunk.

With the help of separate curved lines, depict individual branches on the tree.

Sketch out the foliage on the branches.

Draw several curved lines in succession at the top of the drawing.

Draw the side of the crown.

On the left side, draw a jagged, wavy line to represent the lush foliage.

Add the other part of the crown.

Repeat the previous step and draw the same uneven wavy line on the right side.

Color the cartoon tree.

For coloring, use any shades of brown and green.
So the fascinating lesson on how to draw a cartoon tree step by step has come to an end. Now you are convinced that it is very simple. I would like to know your opinion about this tutorial and ask you to leave a little feedback in the comments. Especially for your convenience, I have previously created a short version of the lesson in PDF format. Feel free to download the file, so you can always come back to this tutorial and do it again if necessary.