Now you will learn how to draw a cat nose step by step. With the help of this guide, you will easily draw this part of the cat's body.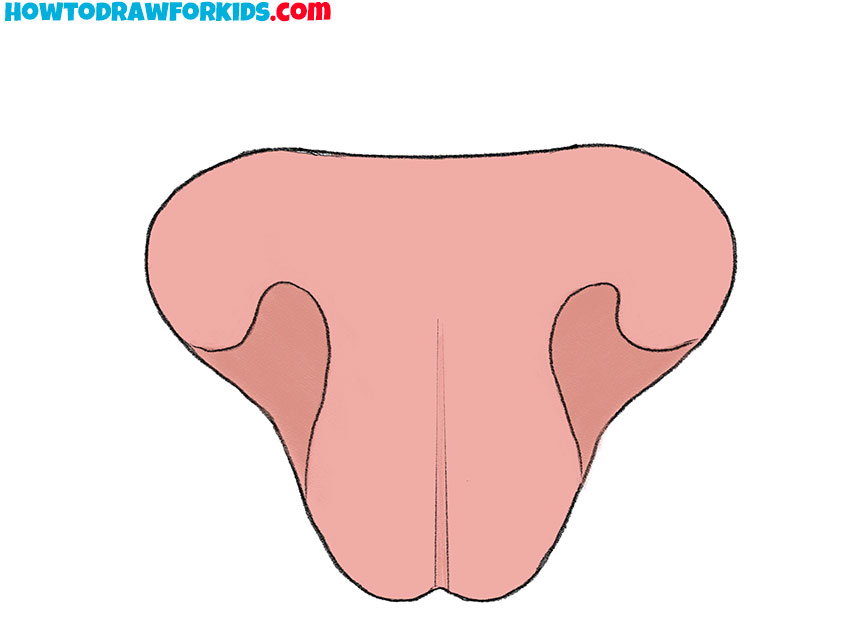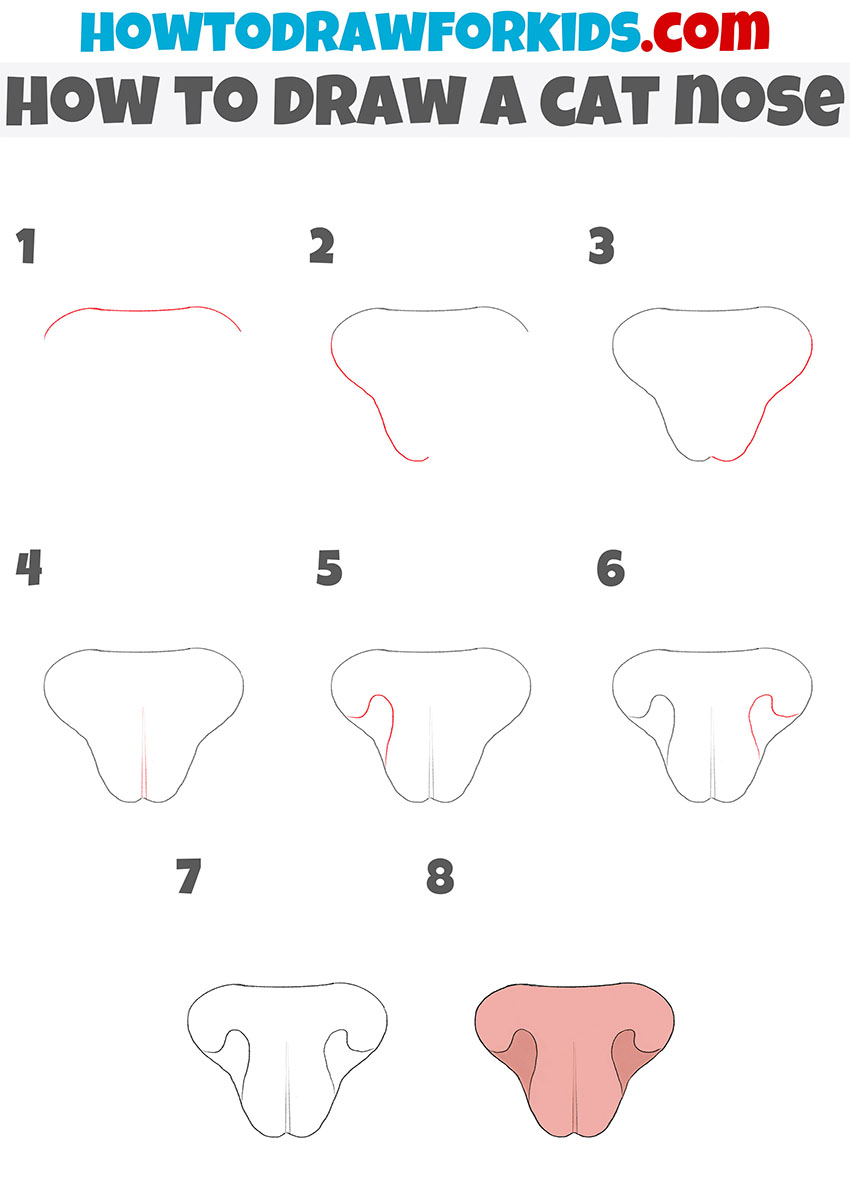 In this tutorial, I want to show you how to draw a cat nose step by step. There are many fun tutorials on my site that show you how to draw individual body parts of animals.
Now you will have a good time and acquire useful skills that will definitely come in handy in the future. You can use the same drawing steps when you want to draw a realistic cat or another animal as this nose shape is also found in other mammals.
For coloring, you can use the same color as in my example or choose other shades, such as beige or light brown. Usually, the color of the nose depends on the color of the animal.
Materials
Pencil
Paper
Eraser
Coloring supplies
Time needed: 20 minutes.
How to Draw a Cat Nose Step by Step
Draw the top of the nose.

Determine the size of the nose and draw a smooth line with the edges slightly down.

Depict the side outline of the nose.

Continue drawing the outer outline and draw a smooth, curved line on the left side.

Continue drawing the side outline

Repeat the previous step and draw the same line on the other side.

Add details.

Depict the small depression at the bottom of the nose.

Draw the nasal passage on one side.

On the left, sketch out a smooth curved line.

Add the nasal passage from the other side.

Repeat the previous step and draw a line on the right side.

Make the outline clearer.

Correct inaccuracies if necessary and carefully trace the nose along the contour.

Color the drawing.

Use a light pink color for the outside of the nose. Color the nasal openings with a darker color.
For your convenience, I have prepared a PDF file that contains a simplified version of this guide and additional useful materials. All this can be useful to you when you want to repeat the lesson again.