Today I will show you how to draw a coconut step by step. The instruction includes only four simple steps.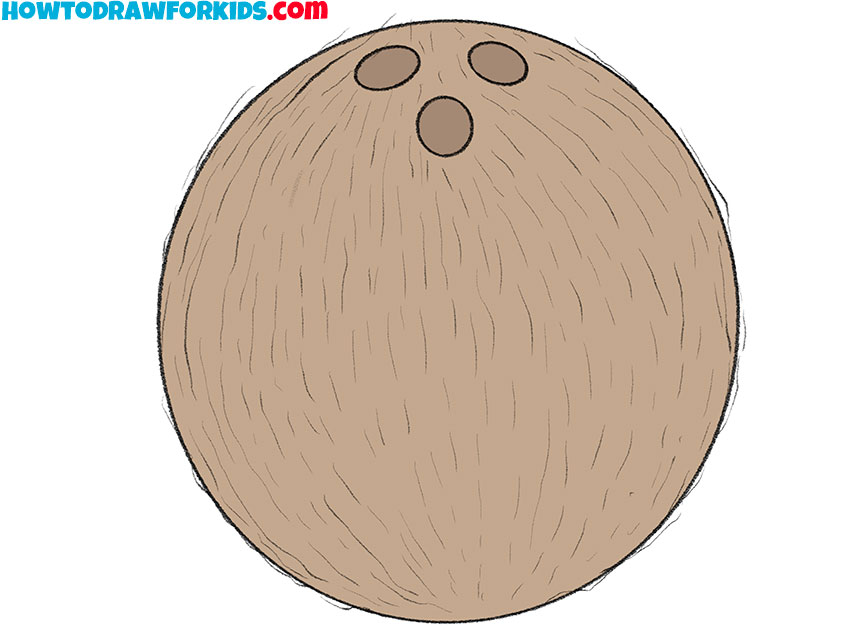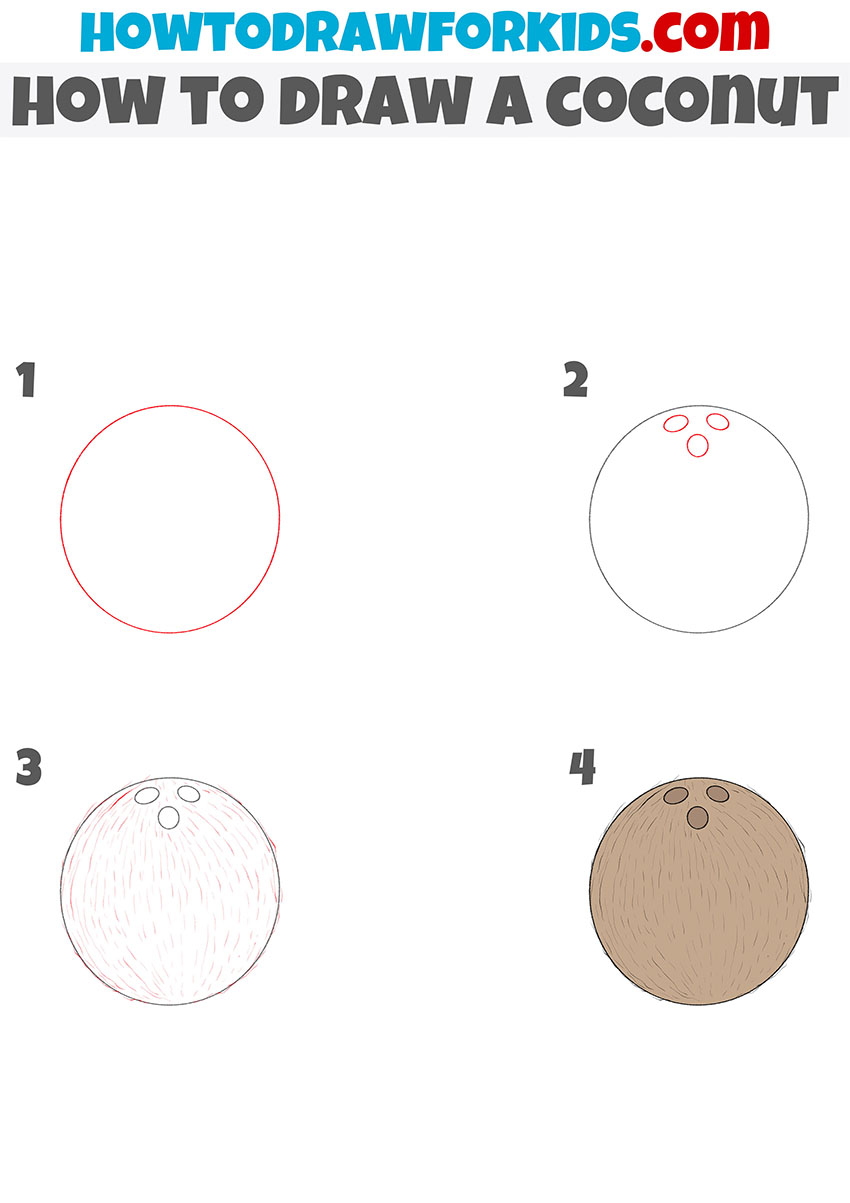 This lesson is designed especially for children and beginners and in it, I will show you how to draw a coconut step by step. Doing this lesson will be a great workout for you. In the picture, the coconut can have an oval or round shape, depending on the angle. In this case, the coconut has a round shape.
Pictured here is a brown coconut fruit that is covered in fine filaments. There are three dark depressions on the outer shell of the coconut. All these elements you have to depict in your drawing.
The main thing in this lesson is to correctly draw the outer contour of the coconut, and you will draw the rest of the elements without much difficulty. So grab your art supplies and get down to some fun creative work, and I wish you the best of luck.
Materials
Pencil
Paper
Eraser
Coloring supplies
Time needed: 30 minutes
How to Draw a Coconut
Draw the outer outline.

Determine the size and location of your drawing and draw an even circle.

Depict the indentations.

On the top of the coconut, draw three small oval-shaped indentations.

Detail the surface of the coconut.

Using thin short strokes, draw the pile on the surface of the coconut.

Color the drawing.

To color the coconut, you will need different shades of brown.
Now you know how to draw a coconut and made sure that it is not difficult at all. Share your impressions in the comments and suggest your ideas for new drawing lessons. I will definitely take into account all your wishes when creating new drawing lessons. By tradition, at the end of the lesson, I prepared a PDF file for you, which contains a brief instruction and additional useful content. Download the file and draw at any convenient time, regardless of the Internet connection.