How to Draw a Coconut Tree
Today I will show you how to draw a coconut tree. You will definitely enjoy this step-by-step guide and enjoy the creative process.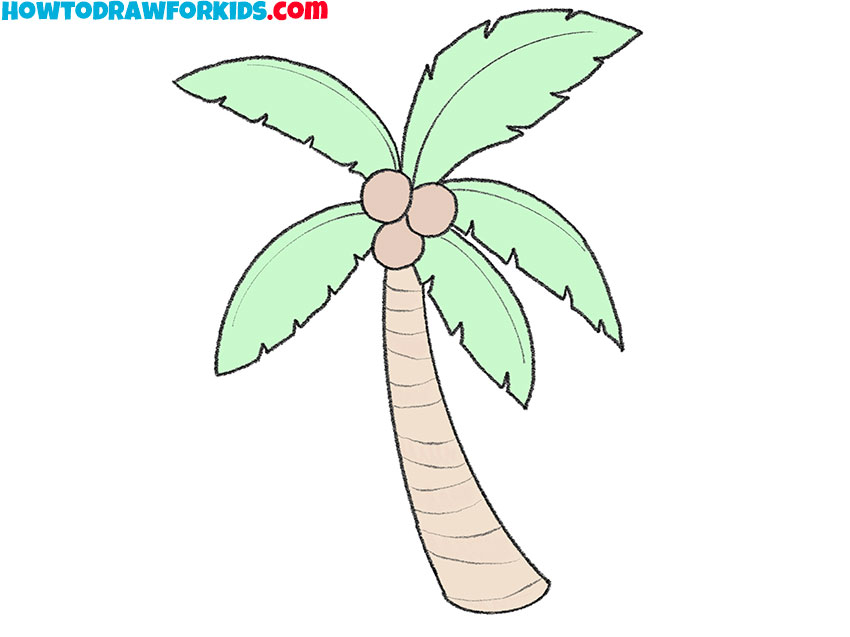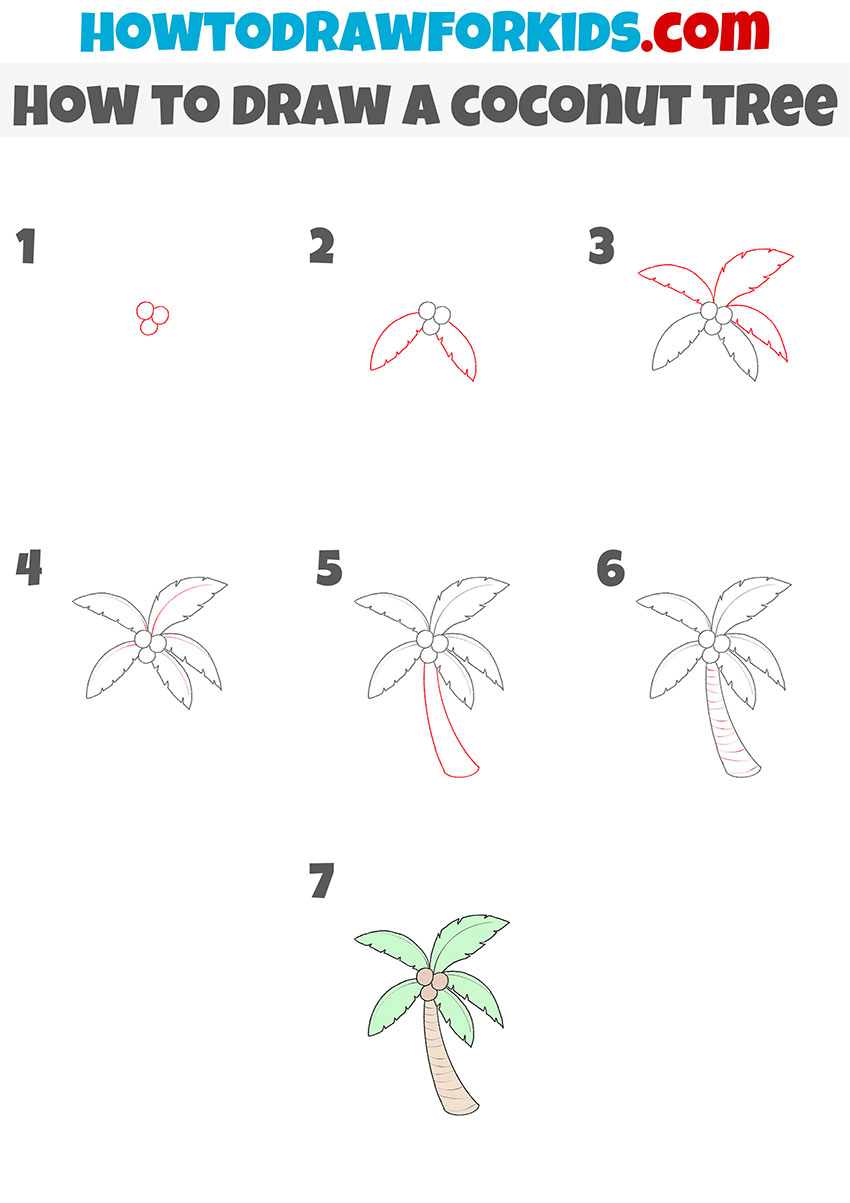 Here is a simple instruction on how to draw a coconut tree. This lesson was designed especially for children and beginners, so it contains simple lines and a minimum of elements. I am sure that you can easily draw this object, even if you have little experience in drawing.
The coconut palm is a tall tree with a smooth trunk and huge leaves. The leaves are attached directly to the trunk. In the upper part of the palm tree, coconut fruits grow, which have a rounded shape.
In the picture you see a palm tree, the trunk of which is slightly curved, at the top there are wide leaves and three coconuts. With the help of a simple instruction, you can easily draw all these elements and get an excellent result.
Materials
Pencil
Paper
Eraser
Coloring supplies
Time needed: 30 minutes
How to Draw a Coconut Tree
Draw the coconuts.

Sketch out three circles side by side.

Depict the bottom leaves.

At the bottom, add two wide sheets of the same shape as in my example.

Add the rest of the leaves.

Repeat the previous step and add some leaves at the top of the palm.

Detail the leaves.

On each leaf, add the longitudinal veins using thin, curved lines.

Draw the trunk.

Using smooth lines, add the long, thin trunk that is slightly curved.

Detail the surface of the trunk.

Consistently add thin transverse lines on the surface of the trunk.

Color the drawing.

For coloring, you will need any shades of green and brown.
Finally, I suggest you download a PDF file that contains a short version of this lesson. Save this file so that you can return to the lesson at any time and complete it again.