How to Draw an Easy Palm Tree
In this drawing lesson, you will learn how to draw an easy palm tree step by step. This lesson will be very simple and interesting for you.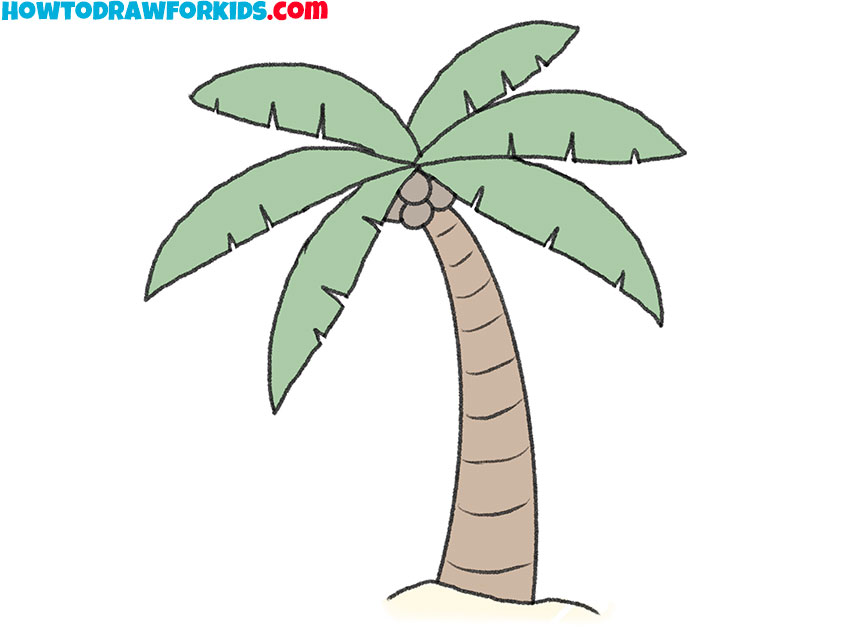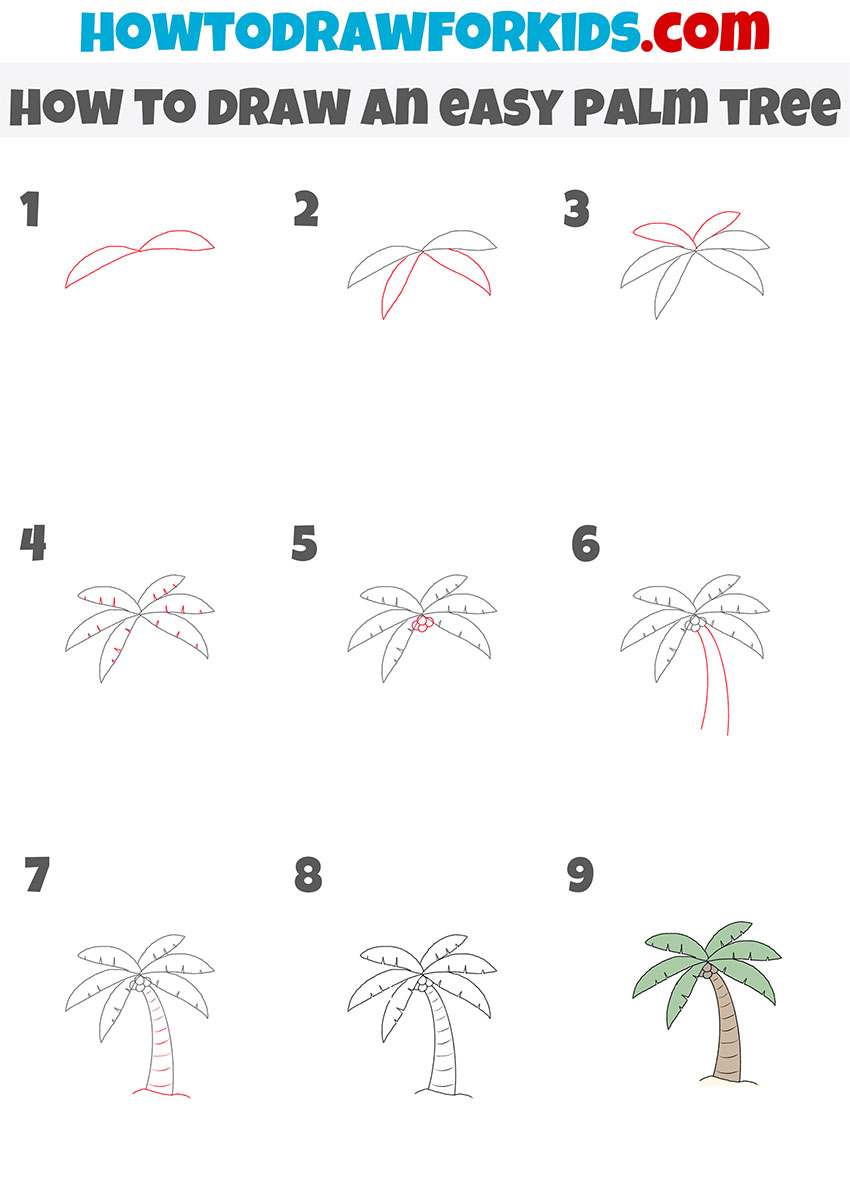 I suggest you complete another useful lesson, in which I will tell and show you how to draw an easy palm tree. You must have seen palm trees many times. With this simple instruction, you can easily draw a coconut palm tree.
Palm trees grow in Southeast Asia, in Africa, in South and Central America on the coast of the seas and oceans. Generally, palm trees grow well in hot, humid climates.
The leaves of a palm tree are usually narrow, long, and feather-like. These leaves grow from the very top of the palm tree. Coconuts are the fruit of the coconut palm tree. Nutritious coconut water is obtained from coconut, coconut milk and oil are made.
Materials
Pencil
Paper
Eraser
Coloring supplies
Time needed: 30 minutes
How to Draw an Easy Palm Tree
Draw two palm leaves.

Depict two pointed palm leaves using curved lines of different lengths.

Sketch out two more palm leaves.

Depict two more leaves below the previously drawn leaves.

Add other leaves.

Now add two palm leaves on top of the two leaves drawn in the first step.

Draw the relief to the leaves.

On each of the drawn leaves, draw decorative elements using short, straight lines.

Sketch out the coconuts.

Near the bases of the leaves, add one circle and a few incomplete circles.

Depict the tree trunk.

Draw the trunk of the palm tree using two curved lines, as shown in the figure.

Add the decorative elements and ground.

To draw the ground, use a curved line, add lines on the trunk of the palm tree.

Correct inaccuracies.

Use the eraser to remove any unnecessary guidelines.

Color the drawing.

To color the palm tree, use green, gray, and brown.
For your convenience, I have prepared a PDF file that contains useful materials from this lesson, as well as additional materials for your workout. Download this file for free in order to return to this drawing lesson at any time convenient for you, even if you are not connected to the Internet.