Learn How to Draw Black Widow From Marvel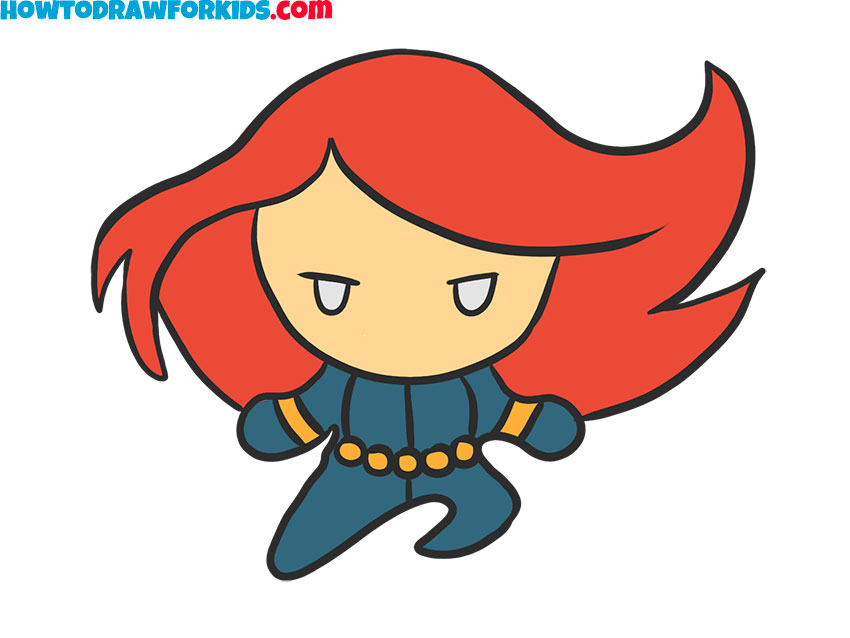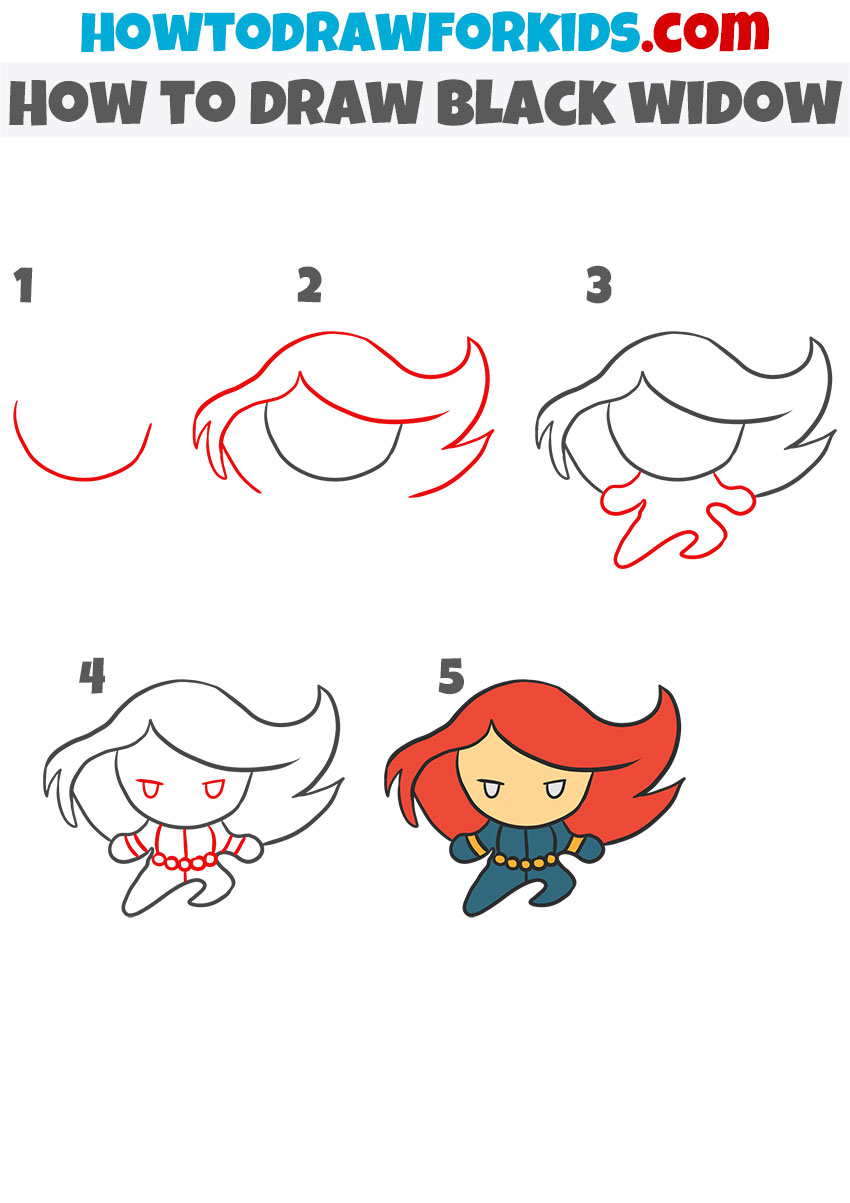 Today I want to talk about how to draw a Black Widow character in stages. Many who have not watched the legendary film may think that this is a grief-stricken woman who lost her spouse due to circumstances beyond her control.
But no, our today's heroine is extremely brave, with character and incredible, bright red hair. The image is complemented by the slender, proportional figure and the black suit that fits so tightly on the body.
Let's rather draw this beauty before she goes off to carry out another super-dangerous mission, which is a pleasure to watch. It seems that everyone will like drawing a widow.
And if right now you have neither the time nor the desire to draw, our master class can be downloaded in the most convenient PDF format.
Materials
Pencil
Paper
Eraser
Coloring supplies
Time needed: 21 minutes
How to Draw Black Widow
Draw the large head.

Depict the large, soft half-circle.

Draw the hair.

Add the huge head of hair that flies in the wind as our Black Widow takes a leap.

Draw the body.

The body should not have sharp corners, it should show the plasticity of the Widow.

Add details.

Draw the eyes and details on the suit: the cuffs, belt, and volume of the suit.

Color the Widow.

The color of the suit is of your choice, but the hair must be bright red.
This is how, easily and simply, you can portray the main female film heroine. Just look at her beauty, emotionality, and plasticity! With all her movements, she shows her readiness for battle.
And if now you do not have the opportunity to draw, then at the bottom there will be a link where you can download the Black Widow drawing tutorial in PDF format.
After you understand the general principles of drawing a Black Widow, you can dream up with the plot, add a background, and any other characters you Love!