With this simple tutorial, you will learn how to draw a mango quickly and easily. In just seven steps, you will get useful drawing skills.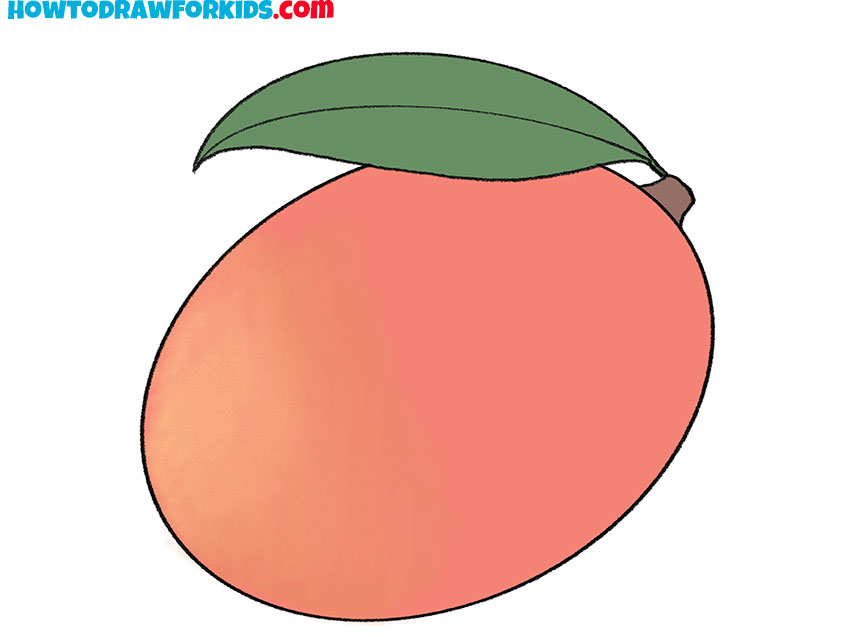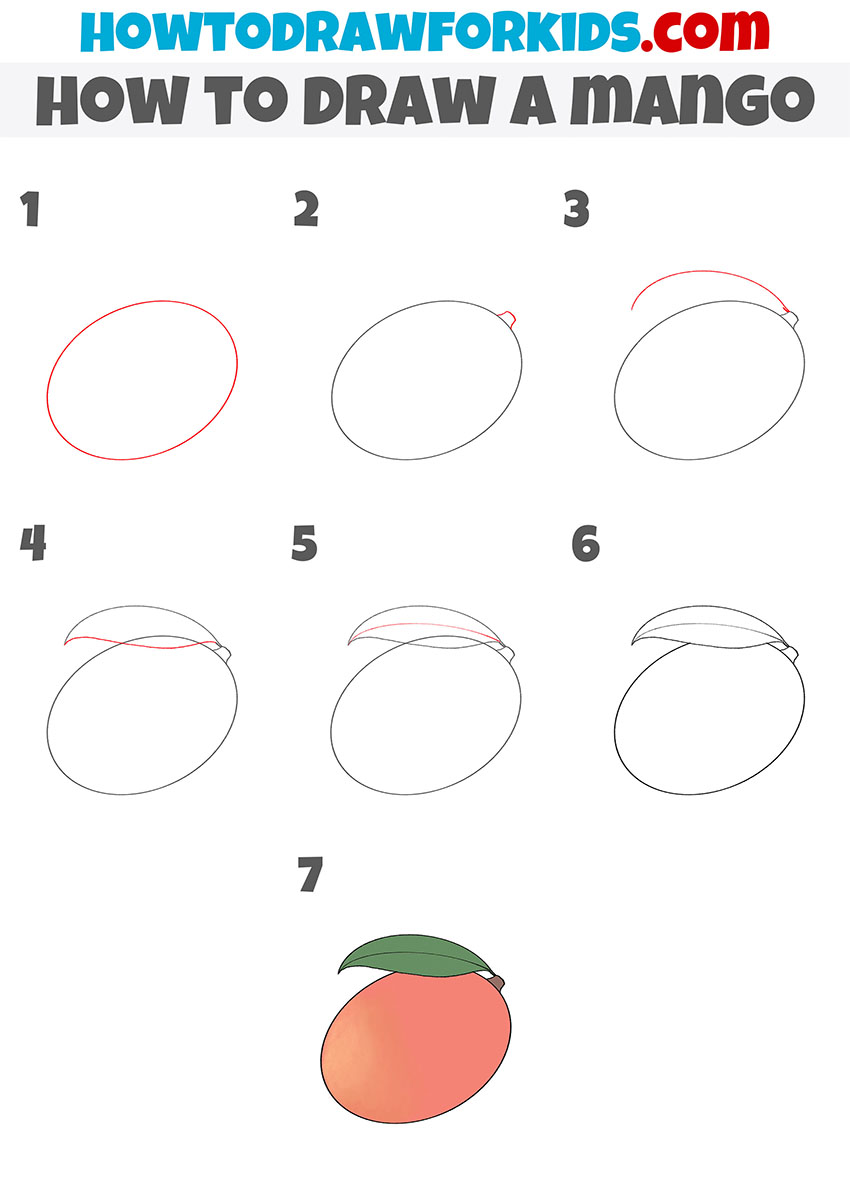 I suggest you complete a new interesting lesson in which you will learn how to draw a mango. The lesson is designed specifically for beginner artists and consists of seven simple steps.
Now I will show you in detail how to draw a mango step by step. This is a great drawing object. Here you will train your ability to make smooth rounded lines.
Mango is a sweet fruit that has a fibrous structure. Mango skin is thin and red, yellow or green in color, the flesh is yellow-orange. Inside there is a small oval bone.
There are many varieties of mangoes in the world that differ in size, shape, skin color and flesh. This exotic fruit is very tasty and healthy, because it contains a large amount of vitamins and minerals.
Drawing a mango is very easy. The main thing is to make a smooth outer contour, you can do the rest of the elements without difficulty. To color the fruit, use two shades and try to make a smooth transition between them.
Materials
Pencil
Paper
Eraser
Coloring supplies
Time needed: 20 minutes.
How to Draw a Mango
Draw the outer outline.

Determine what size your drawing will be and draw an even oval.

Depict the stem.

On one side of the fruit, draw the short stem.

Add one side of the sheet.

Sketch out a smooth line from the stem.

Draw the bottom of the sheet.

At the bottom, add a smooth line to get the closed path.

Depict the middle of the sheet.

Draw a thin line in the center of the sheet.

Correct inaccuracies.

Remove extra lines with an eraser.

Color the mango.

Color the leaf green and the stem brown. Use pink and orange to color the fruit.
For your convenience, I have created a PDF file containing a short version of the lesson and other useful materials.