I invite you to a lesson in which I will show you how to draw a coin. I am sure that this lesson will be useful for any aspiring artist.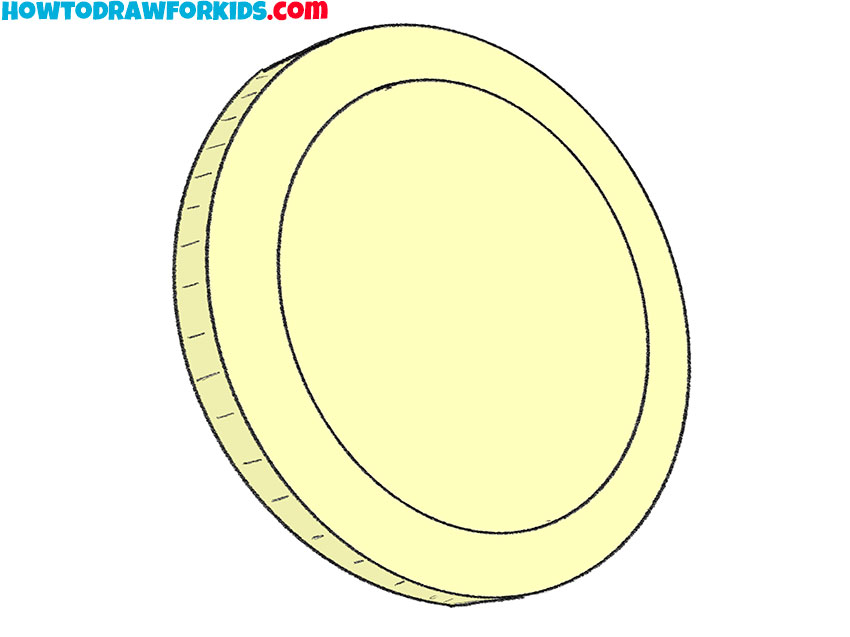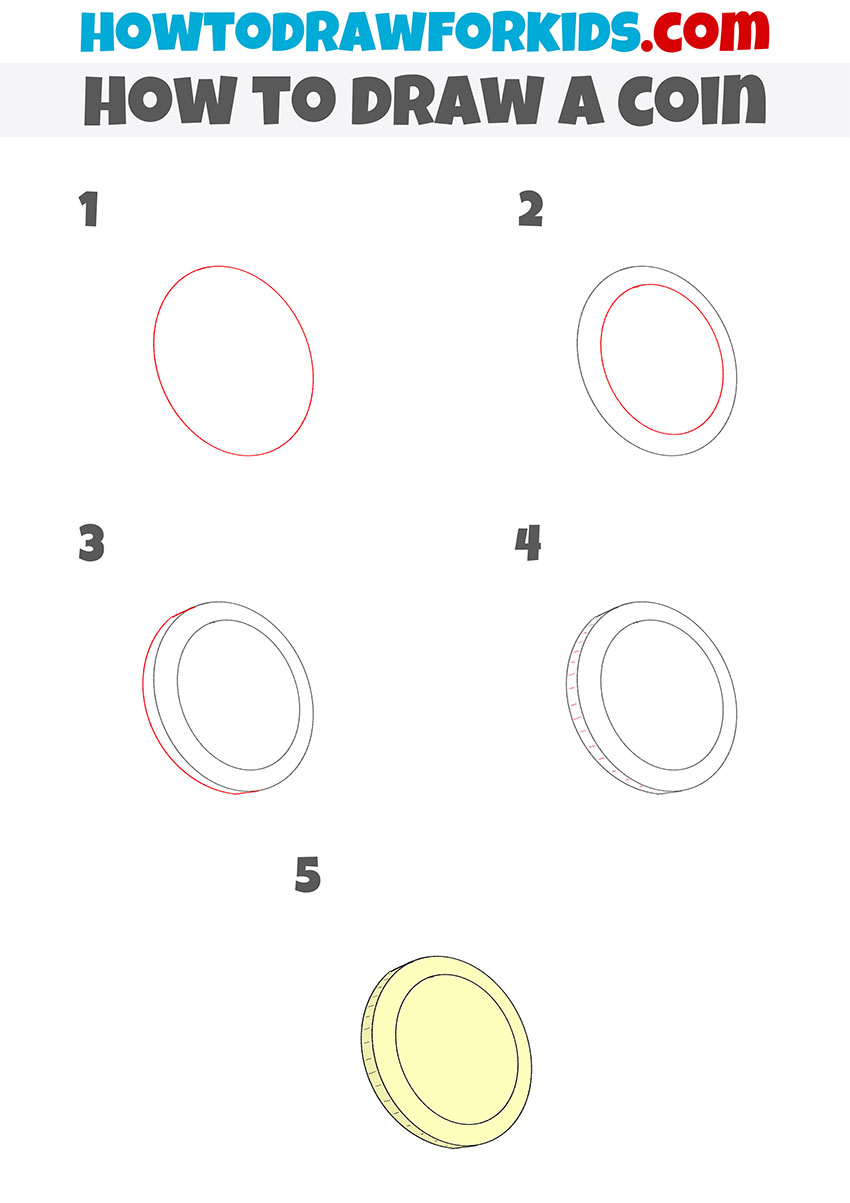 So, I suggest you complete a simple lesson on how to draw a coin. Any coin has a front and back side on which any symbols are depicted, for example, a portrait of the monarch, the state emblem, the name of the country and the name of the bank, and its denomination is also indicated on the coin.
The figure shows the coin in such a perspective that one side is clearly visible and the thickness of the coin is visible. The side of the coin does not have any symbols, and you can add them yourself if you wish.
In this lesson, you will train your ability to draw rounded lines and also train your spatial imagination. You can use the acquired skills when you want to draw any flat round object. This instruction includes only five steps that you can easily follow. However, this lesson will require patience, care, and accuracy from you. All lines should be as straight as possible.
Materials
Pencil
Paper
Eraser
Coloring supplies
Time needed: 10 minutes
How to Draw a Coin
Draw the outer outline.

Determine the size and location of your drawing and draw an even oval.

Depict the inside of the coin.

Draw another smaller oval along the outer contour.

Add the thickness of the coin.

From the side, draw a smooth line along the outer contour of the coin.

Detail the edge of the coin.

Sequentially draw thin short strokes, as shown in the example.

Color the drawing.

Use a light beige color to represent the metallic surface.
The lesson has come to an end, and now you have learned how to draw a coin. As always, I'll be waiting for your feedback and suggestions. At the end of the lesson, you will find a link where you can download a free PDF file with a short version of the lesson. Thus, you can return to the lesson at any time, even if the Internet is not available.