Now you will learn how to draw a crown step by step. Be sure to follow this tutorial to exercise your creativity.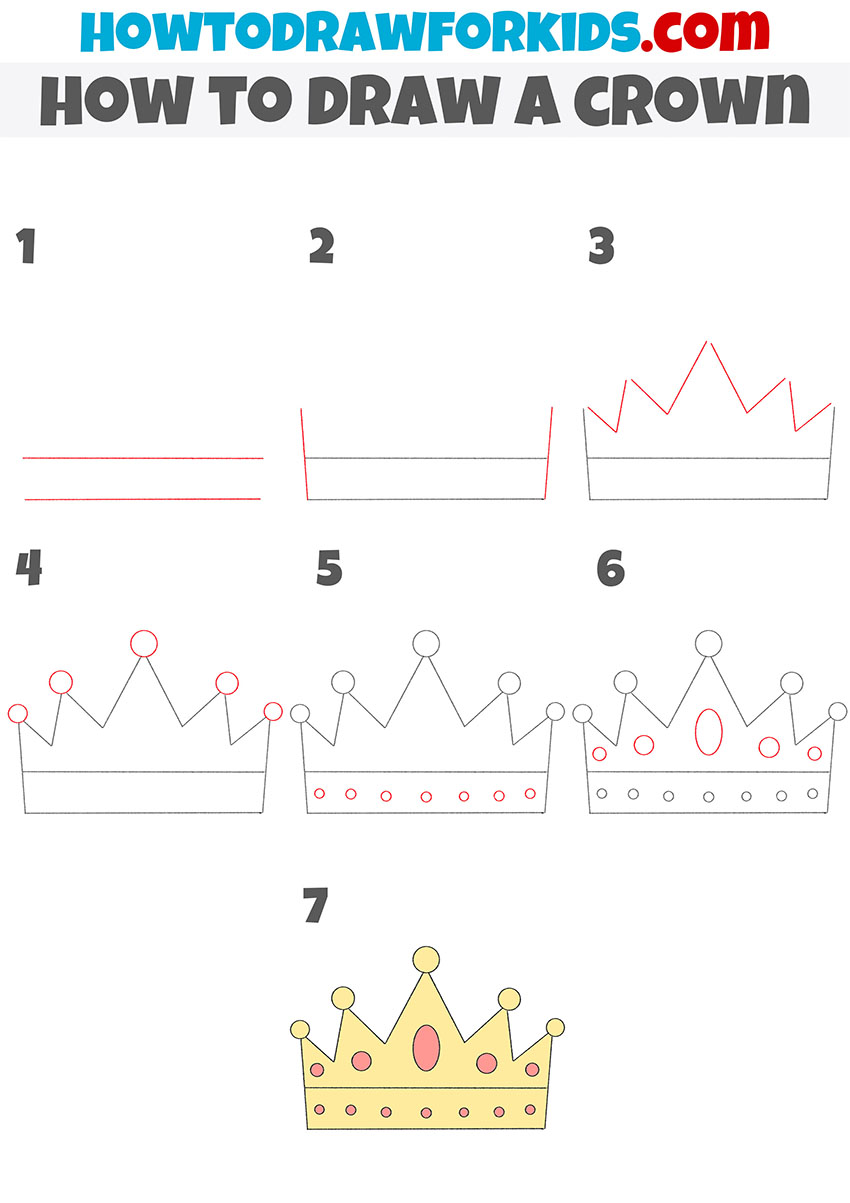 Surely you will enjoy a simple lesson on how to draw a crown step by step. The crown is a symbol of the power of the monarch.
The crown is made of precious metal and adorned with precious or semi-precious stones. Usually the crown has a hoop, in the upper part of which there are teeth. It is such a crown that you have to depict in this lesson.
You can use the acquired skills in the future when you want to draw the whole king or queen. During this lesson, be careful and try to maintain symmetry. Take your time and carefully complete all the tasks.
Materials
Pencil
Paper
Eraser
Coloring supplies
Time needed: 30 minutes
How to Draw a Crown Step by Step
Draw the bottom of the crown.

Determine the size of the drawing and draw two horizontal lines at some distance from each other.

Depict the sides of the crown.

Draw straight connecting lines on the sides.

Sketch out the teeth.

Use straight lines to depict the teeth, while maintaining symmetry.

Add the embellishments.

At the top of each prong, draw a small, even circle.

Detail the bottom of the crown.

Draw a few small circles along the bottom outline.

Add the gems.

Draw the oval-shaped gem in the center and add the round gems on the sides.

Color the drawing.

For coloring, you will need orange and red.
The crown is ready! Hope you get a great drawing. I recommend that you download the PDF file that I have prepared specifically for your convenience. In this file you will find a brief instruction and additional training materials necessary for the effective implementation of this lesson.