In this drawing lesson, I will tell you how to draw a cup of coffee step by step. This simple drawing lesson consists of only seven steps.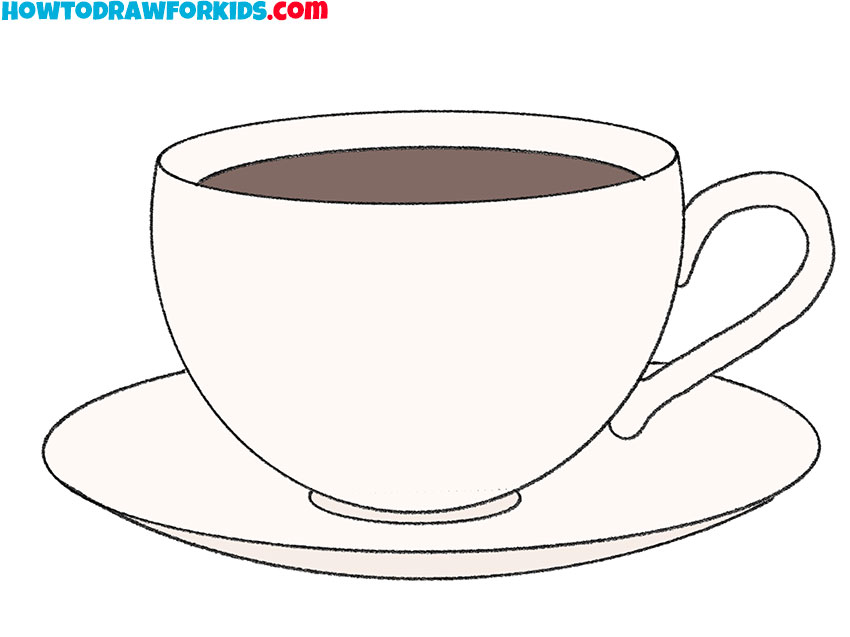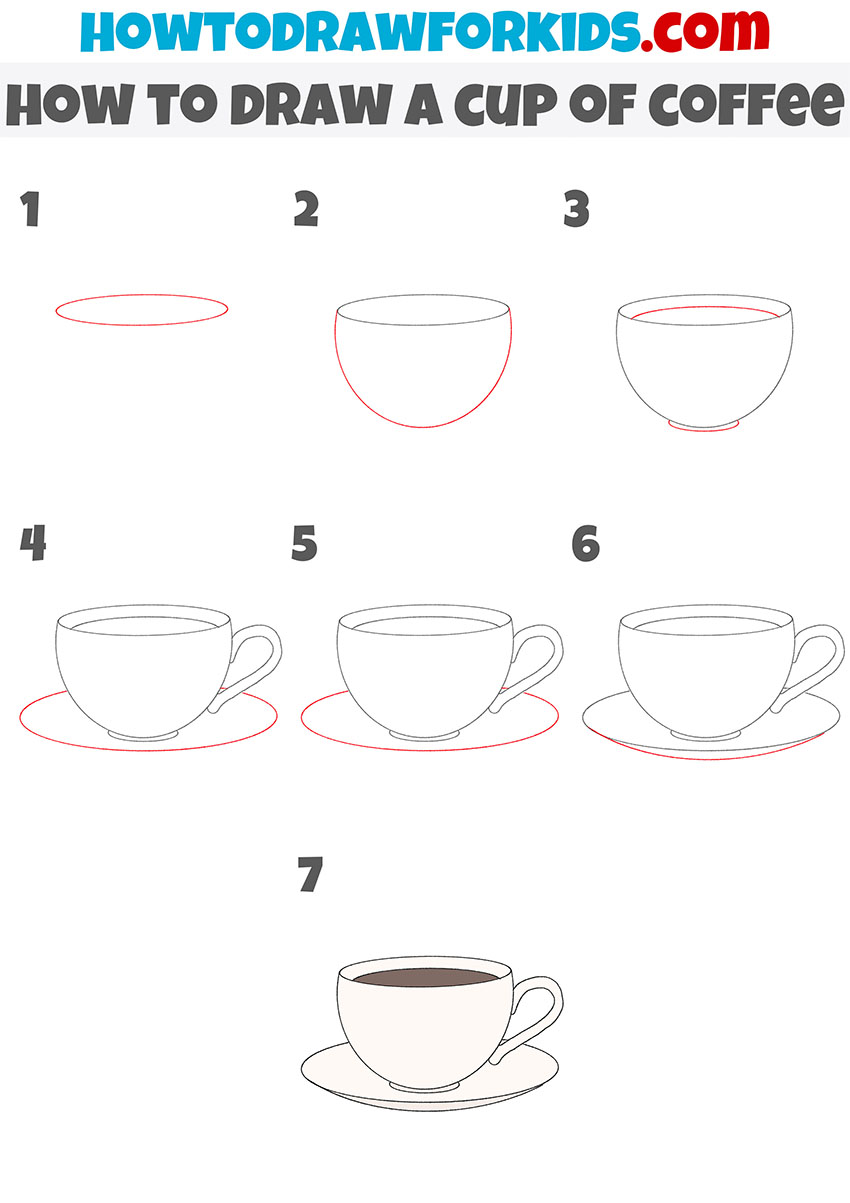 So, I am glad to bring to your attention this wonderful drawing lesson, in which I will tell and show you how to draw a coffee cup step by step.
Doing this drawing lesson will help you greatly improve your artistic skills. By learning how to draw a cup of coffee, you will be able to depict this as the main subject of your drawing, as well as draw a still life.
Feel free to start this drawing lesson, even if you still have very little experience as an artist, because I prepared this lesson especially for beginner artists and children.
The ability to draw dishes and other household items is very important for every artist. In this lesson, you will learn how to draw a cup—tea utensils, and also depict such a famous drink as coffee in it.
Materials
Pencil
Paper
Eraser
Coloring supplies
Time needed: 30 minutes.
How to Draw a Cup of Coffee Step by Step
Draw the top of the cup.

To complete this step, you need to draw one oval as shown in the picture.

Depict the main part of the cup.

Now you need to draw one arc below the previously drawn oval.

Add the bottom of the cup and coffee.

Inside the oval shown in the first step, draw an arc. Draw an incomplete oval at the bottom.

Sketch out the handle of the cup.

On the right side of the cup you have drawn, draw two curved lines, as shown in the figure.

Add the outline of the saucer.

Below the drawn cup, draw the saucer in the form of an incomplete oval and a short curved line.

Draw the bottom of the saucer.

Now you should add one arc below the previously drawn outline of the saucer.

Color the drawing.

To color the cup of coffee, use brown and light gray or light beige.
For your convenience, I have prepared a PDF file in which you can find a short version of this tutorial and additional useful materials for completing it. Download this file to return to the lesson at any time.