The lesson on how to draw a face for kindergarten consists of simple four steps and will help you get a good result quickly.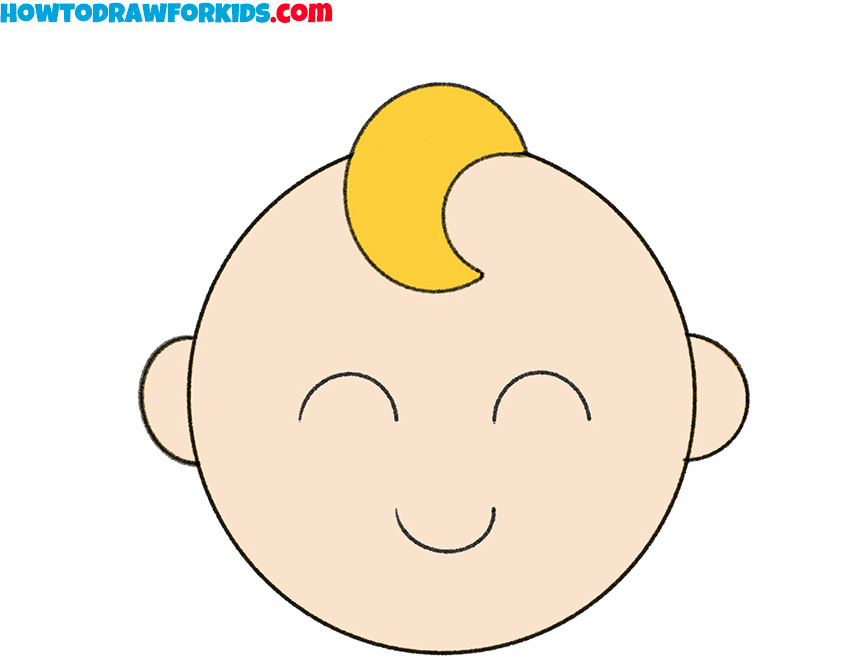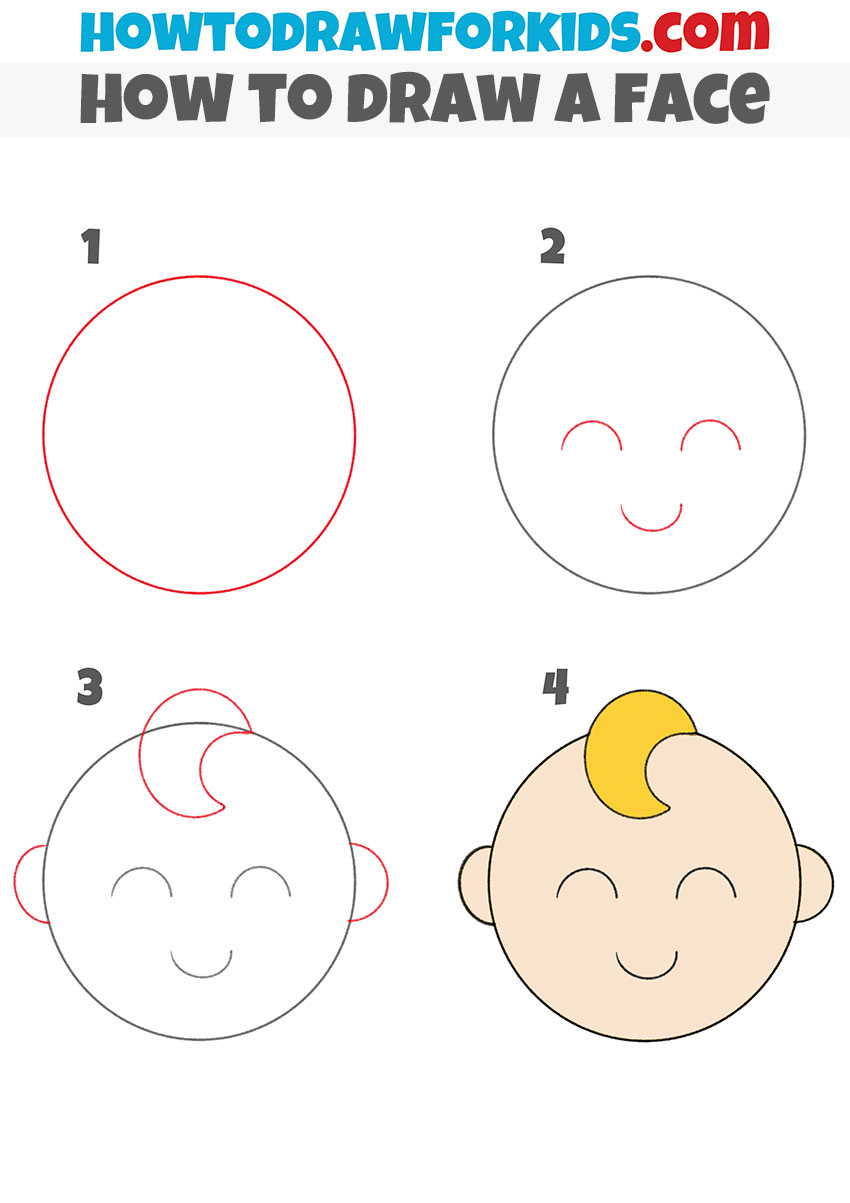 In the previous lessons, you have already tried to draw a person's face. In the lesson on how to draw a face for kindergarten, you will practice doing it again.
You need to start with the oval of the head, adding the rest of the elements – hair, ears, eyes, mouth. duce. This is the face of a small child.
The main task is to make the oval of the face absolutely even, and you will do the rest quickly and well. The child is small, then there is very little hair on the head, there is only a small forelock.
Materials
Pencil
Paper
Eraser
Coloring supplies
Time needed: 10 minutes.
How to Draw a Face for Kindergarten
Draw an oval of the face.

In this figure, the oval of the face is a circle.

Depict eyes and mouth.

To draw the eyes and mouth, you need to sketch out semicircular lines.

Draw the forelock and ears.

The ears look like a semicircle, and the forelock can be of any shape.

Color the drawing.

Choose any color for the skin and hair.
I hope you enjoyed the tutorial. In this lesson, the face of a small child was introduced. It's a very simple form and not difficult to repeat, but it also gave you some useful skills. As you improve your skills, over time you will learn to perform more complex face designs. To practice drawing details on the face, you can read the lessons on my website. For example, How to Draw Eyes, How to Draw Lips, or How to Draw a Nose.
For your convenience, I have prepared a PDF file of this tutorial. In addition to the lesson steps, this PDF contains a coloring page, a tracing worksheet, and a grid drawing worksheet.