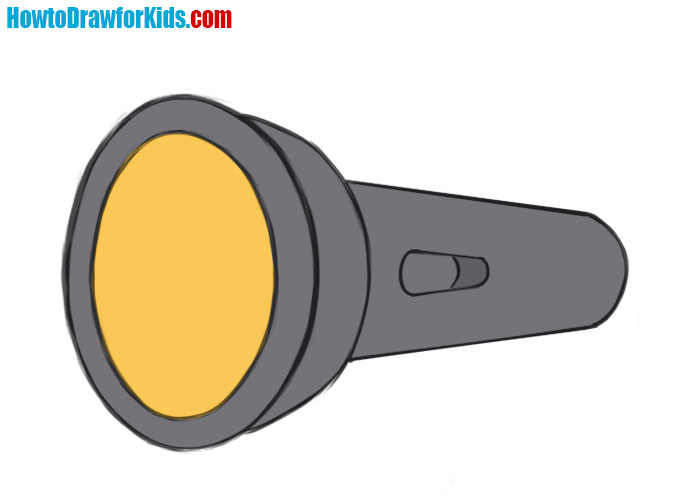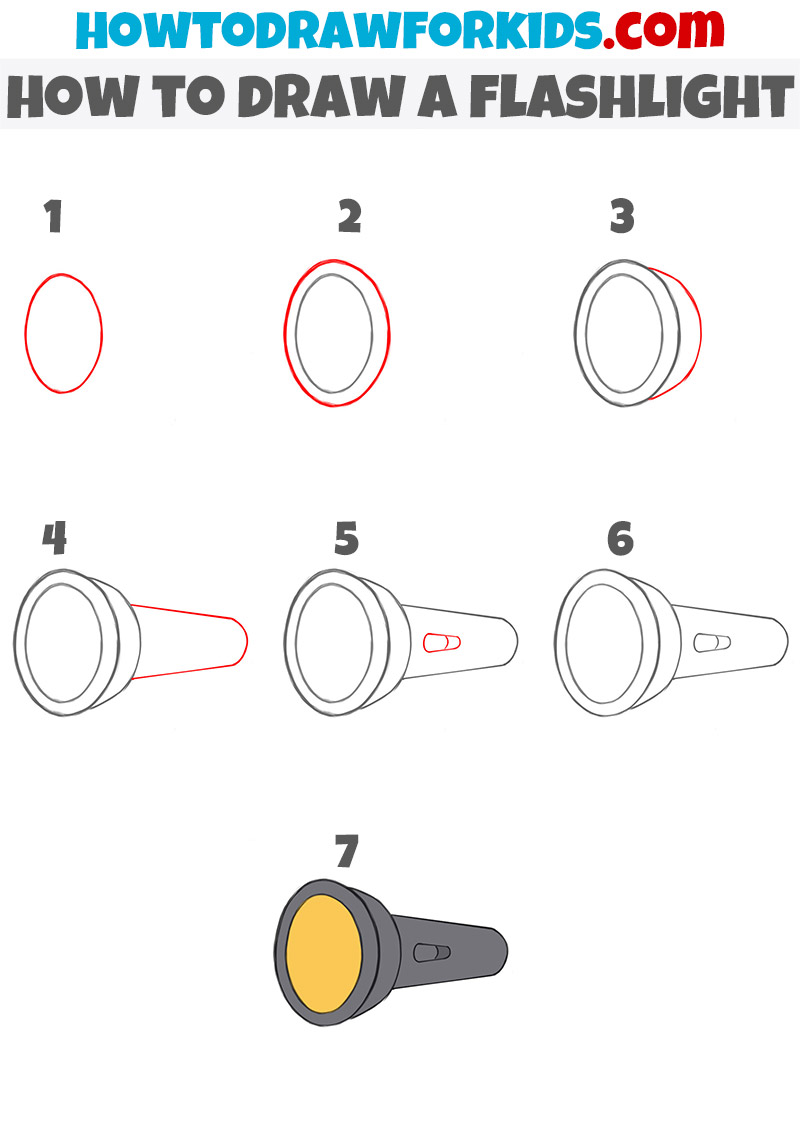 In this guide, we will tell you how to draw a flashlight for kids. This is a very simple lesson that will make you feel confident in your abilities.
Step 1
We'll start drawing this flashlight with basic geometric shapes. Firstly, we will draw a regular vertical oval. Place this oval on the left side of the paper.
Step 2
Add another larger oval. The oval from the previous step should be inside the shape from this step. It will be ideal if you can draw these two shapes without the help of any auxiliary tools.
Step 3
Add another shape that looks like a small arc. This arc should be smaller than the previous shapes. In the first steps, it is best to use light lines without pressure on the pencil.
Step 4
So we continue the guide on how to draw a flashlight for kids. And now we will draw the handle. It looks like a truncated cone. Try to draw this step without using a ruler.
Step 5
You can create any shape for your flashlight switch. In our version, this is a regular button.
Step 6
As always, we leave the traditional step without actions so that you can evaluate your sketch. If you see any errors, you can fix it in this step.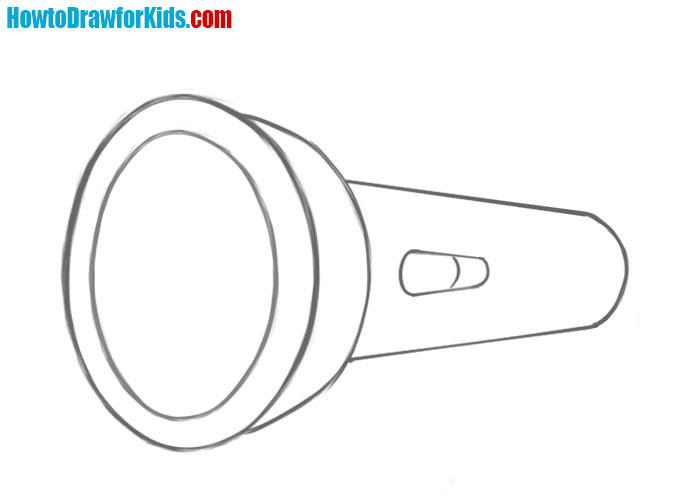 Step 7
Use gray and yellow colors to create the final version of this drawing. If you want to create a more complex color scheme, you can paint a metallic texture or a metallic sheen on the handle of this flashlight.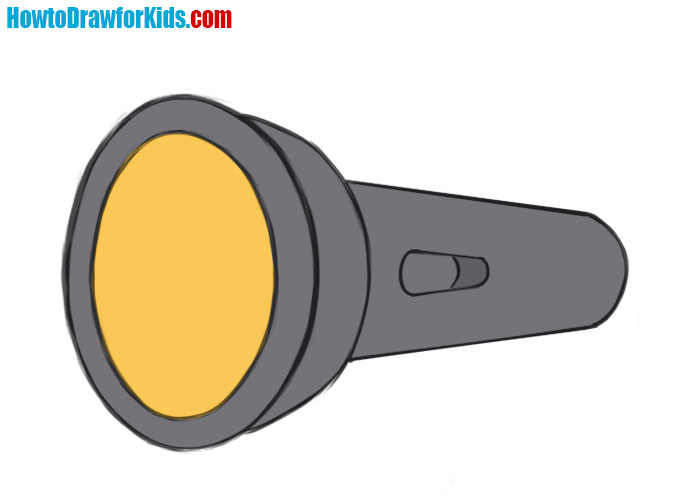 We hope this drawing tutorial was helpful to you. We really look forward to your feedback in the form of questions and comments on this post. It helps us a lot to work!