I bring to your attention a lesson in which I will show you how to draw a German shepherd head. This lesson will be very helpful for you.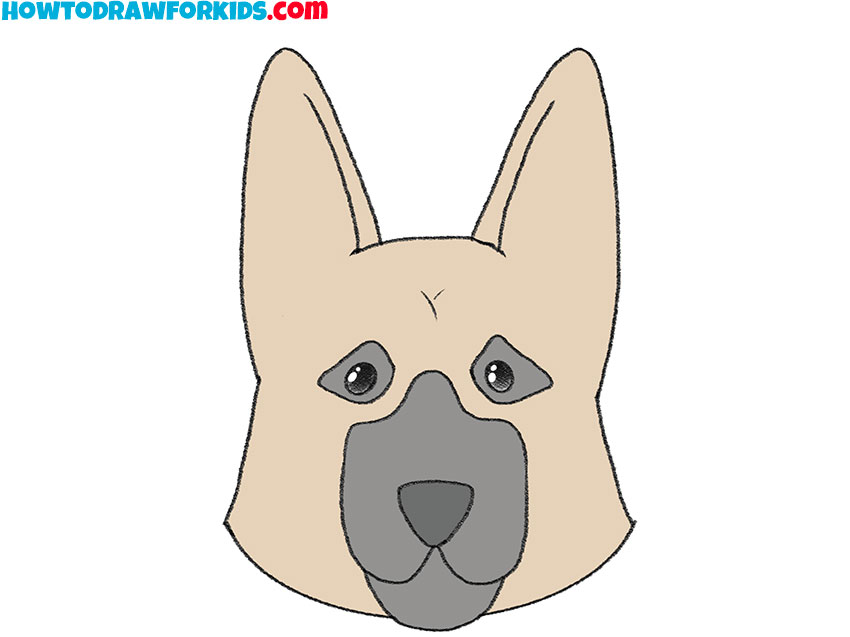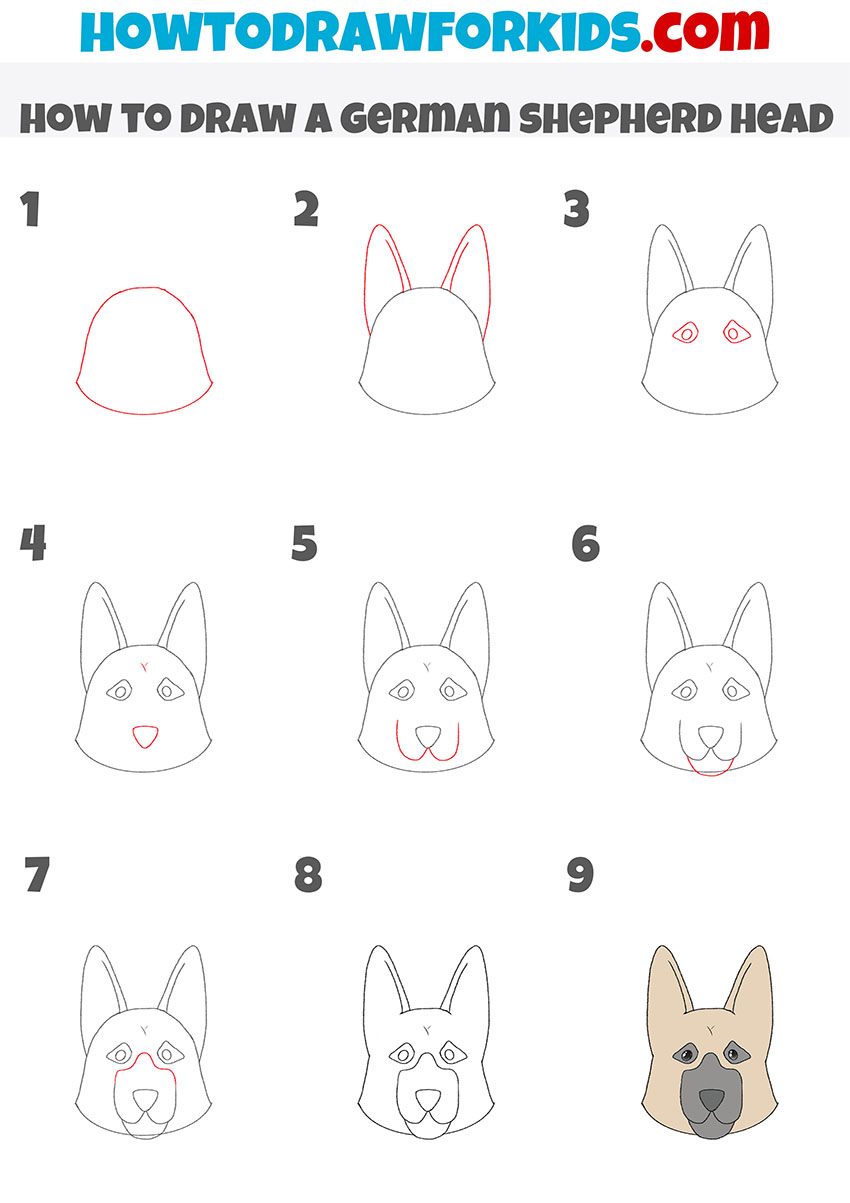 Drawing dogs is a lot of fun and in this tutorial you will learn how to draw a German Shepherd head step by step. Before we start drawing, let's look at the features of this dog breed. The German Shepherd is a large, athletic dog.
The head is wedge-shaped, the ears are high and erect, the auricle looks forward, the eyes are dark and deep, the forehead is rounded, the nose is straight. You see all these features in the picture, and your task is to draw all the elements correctly.
A simple instruction that includes nine steps will help you with this. Each step is illustrated and supplemented with a small hint. Now I will ask you to prepare all the necessary supplies and proceed with this lesson.
Materials
Pencil
Paper
Eraser
Coloring supplies
Time needed: 30 minutes.
How to Draw a German Shepherd Head
Draw the outline of the head.

The head is shaped like a bell, where the top is convex and the bottom is flatter.

Depict the ears.

Draw two high pointed ears, which are located symmetrically.

Add the eyes.

Draw two eyes in the form of small ovals and add the outline of the dark areas around the eyes.

Sketch out the nose.

The nose is triangular. Draw the nose as shown in the example.

Draw the outline of the upper jaw.

From the nose, draw smooth curved lines to the sides.

Depict the lower jaw.

Add a smooth connecting line at the bottom.

Detail the color.

Using a curved line, draw an outline where the color of the fur will differ.

Correct inaccuracies.

With the eraser, remove extra lines and correct the mistakes.

Color the drawing.

For coloring, you will need different shades of brown and gray.
At the end of the lesson, I suggest you download the PDF file that I have prepared specifically for your convenience. In this file you will find a brief instruction and additional training materials, so the lesson will always be available to you regardless of the Internet connection.