Learn how to draw a griffin using my step by step tutorial. This instruction contains just nine easy steps.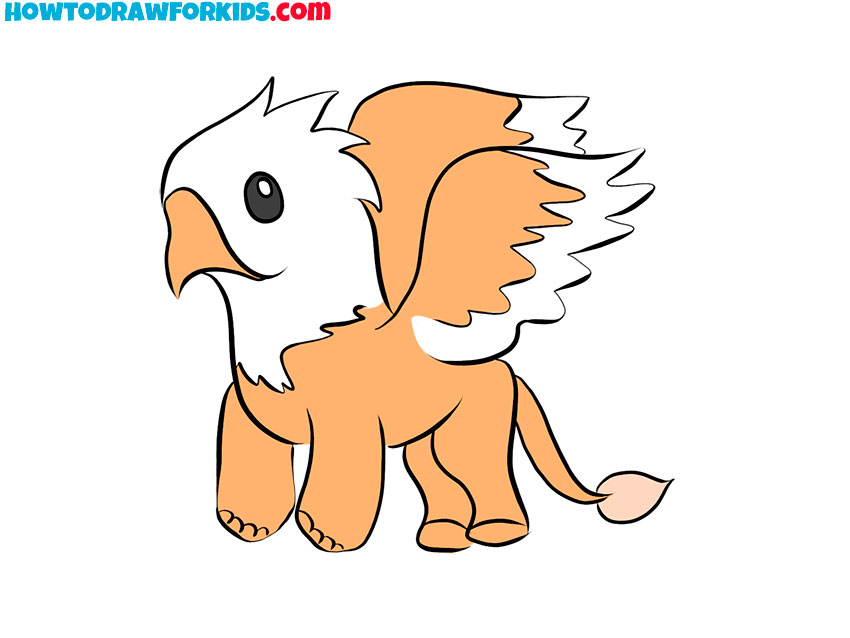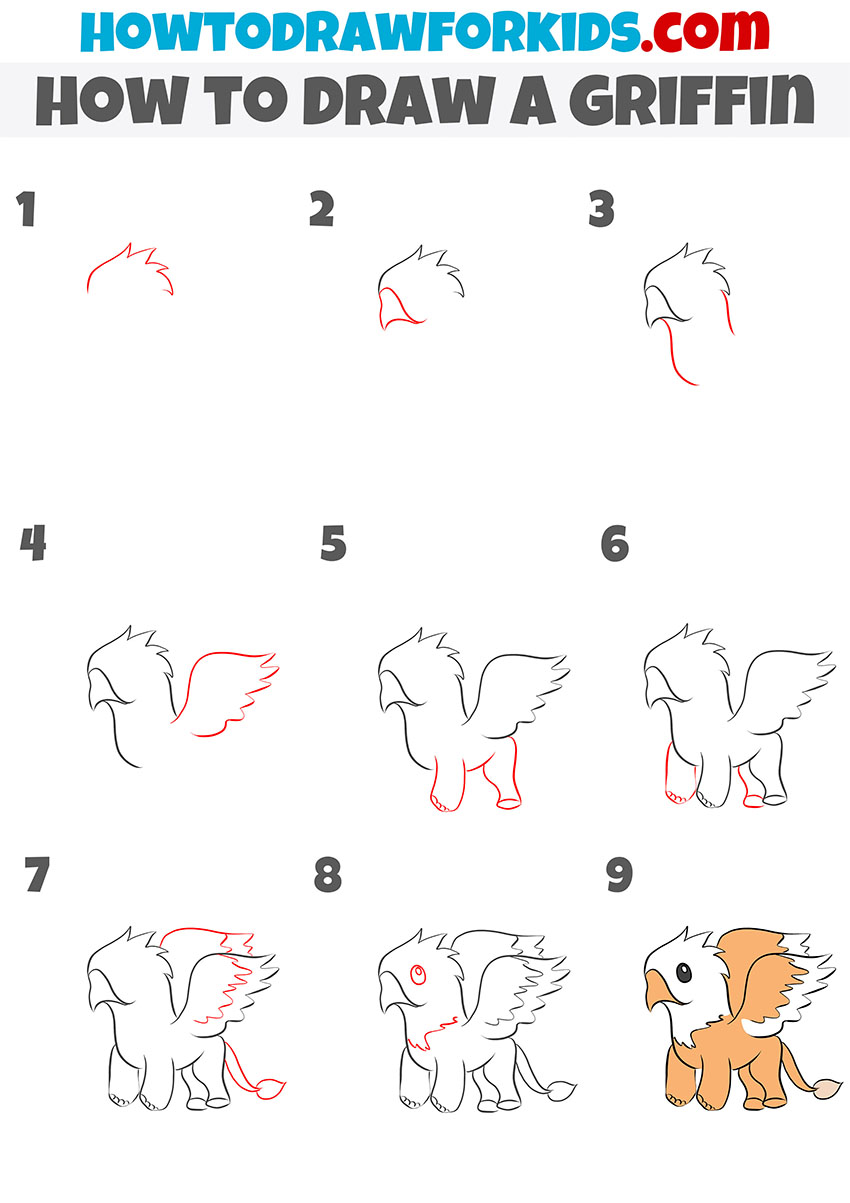 Now I will show you how to draw a griffin. It is a winged creature that has the head of an eagle and the body of a lion. This creature is known to us from Greek mythology. The griffin symbolizes strength and retribution and can be ambiguous. This creature can provide protection and patronage, but it can also show anger and aggression.
In the picture, the griffin looks very cute and funny and has a cartoon look. I think that you will enjoy drawing a griffin.
The griffin is a rather complex object, but you will draw it quickly and easily because the lesson is adapted for novice artists. The simplest lines will be used here. At every stage of drawing, my tips will help you.
Materials
Pencil
Paper
Eraser
Coloring supplies
Time needed: 30 minutes.
How to Draw a Griffin
Draw the upper outline of the head.

With a few smooth lines sketch out the top of the head and add the outline of the feathers.

Depict the beak.

Using smooth lines draw the beak of the same shape as in the example.

Sketch out the neck.

Depict two lines down. In front, the line is longer, and at the back of the head, the line is shorter.

Draw the outline of the wing.

Depict a long, curved line at the top and outline the feathers at the bottom.

Sketch out the belly and legs.

Draw the front and back legs and part of the belly.

Depict the other paws.

Add the paws that are farther away from us.

Draw the wing and tail.

Add the second wing with a smooth line. Draw the small tail and detail the feathers on the wings.

Add details.

Use short lines to mark the part of the body where the color of the feathers is different. Draw the eye.

Color the griffin.

You will need a light brown color for the torso. Paint the eye with black.
Finally, I suggest you download a PDF file with a short version of the lesson. There you will find some useful tools that will come in handy if you want to return to this tutorial.