How to Draw an Eagle for Kindergarten
I have prepared for you a lesson on how to draw an eagle for kindergarten, which consists of just four simple steps.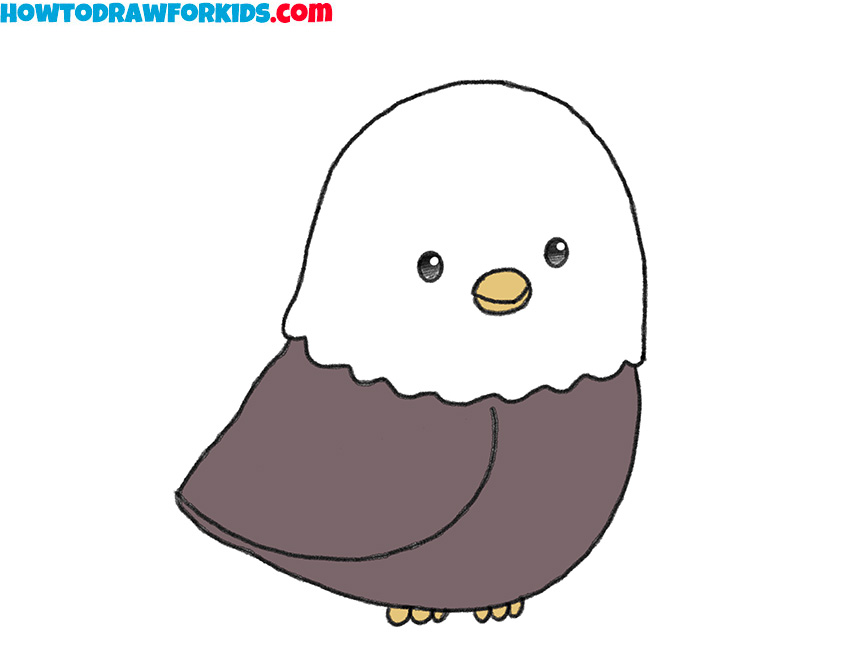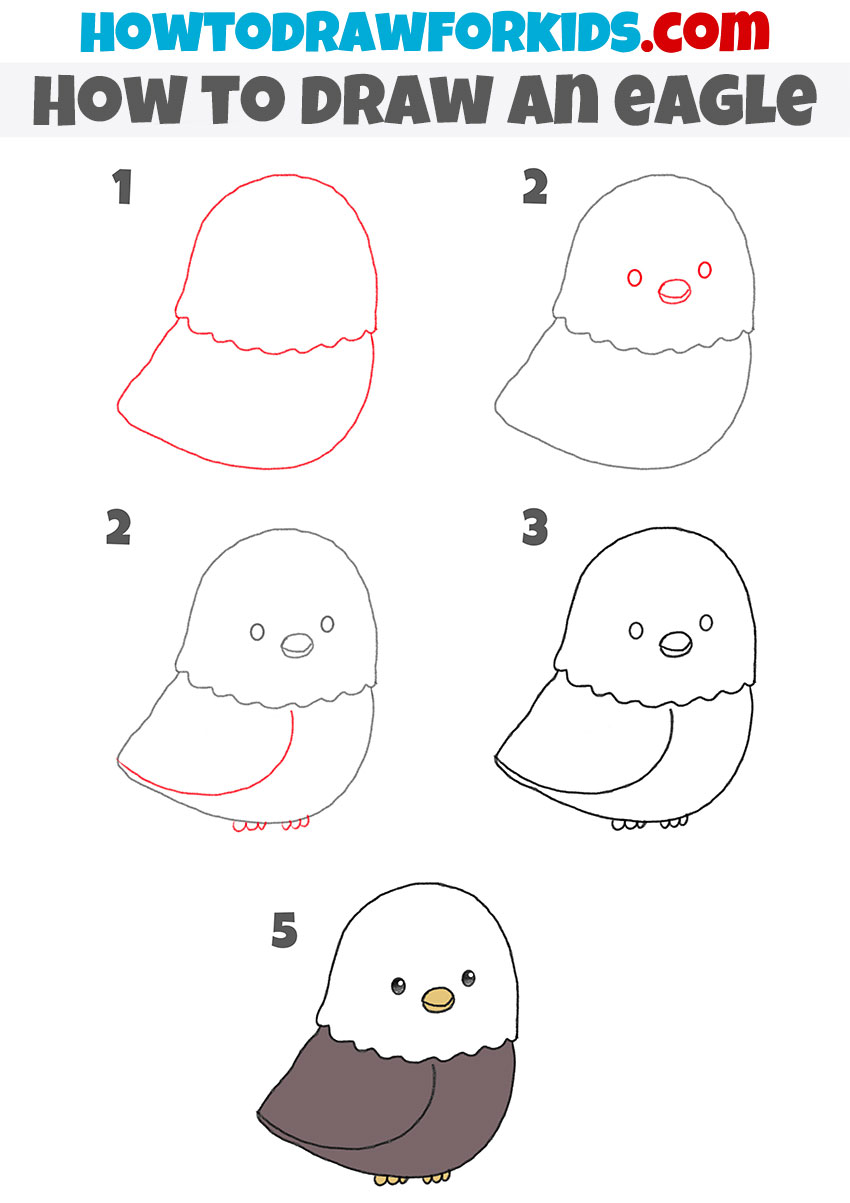 Now you will learn how to draw an eagle for kindergarten. The eagle is a large predatory, strong bird. The eagle lives in the mountains or in the steppe area. The eagle has a powerful beak, pointed downwards. The eagle has very large wings, large claws on its paws, with which this bird captures its prey. Also, the eagle has excellent eyesight and is able to see its prey at a very great distance.
In this tutorial, you will draw an eagle in a simplified way. Here the eagle is presented in a cartoon style. This is not an adult bird, but a small eagle chick. It looks very nice. The lesson is designed in such a way that it contains only a few simple shapes and lines. You can easily complete this task if you follow all the steps sequentially and use my prompts.
So, prepare the necessary materials and start drawing.
Materials
Pencil
Paper
Eraser
Coloring supplies
Time needed: 15 minutes
How to Draw an Eagle for Kindergarten
Draw the head and torso.

Using a smooth line, draw the head and torso in the same shape as in the example.

Depict the eyes and beak.

Draw the eyes in the form of small circles, and the beak in the form of an oval.

Sketch out the legs and wing.

Draw the wing in a semicircle and add small paws to the body.

Color the drawing.

Leave your head white. Paint the body gray, the beak and paws are brown.
So the lesson is over. It was a very simple instruction in which I showed you how to draw an eagle. Hope you tried hard and are now happy with the result. You can make your drawing more colorful if you add a nice background. For example, add some plants. You can share the result of your work in the comments. You can also write your wishes, and I will take this into account when creating new lessons.
Traditionally, I have prepared a PDF of this tutorial for you. Download this file to get free access to useful tools. Improve your drawing skills anytime you like with my drawing lessons.