In this lesson you will learn how to draw Green Lantern. This simple lesson consists of nine steps with a detailed description.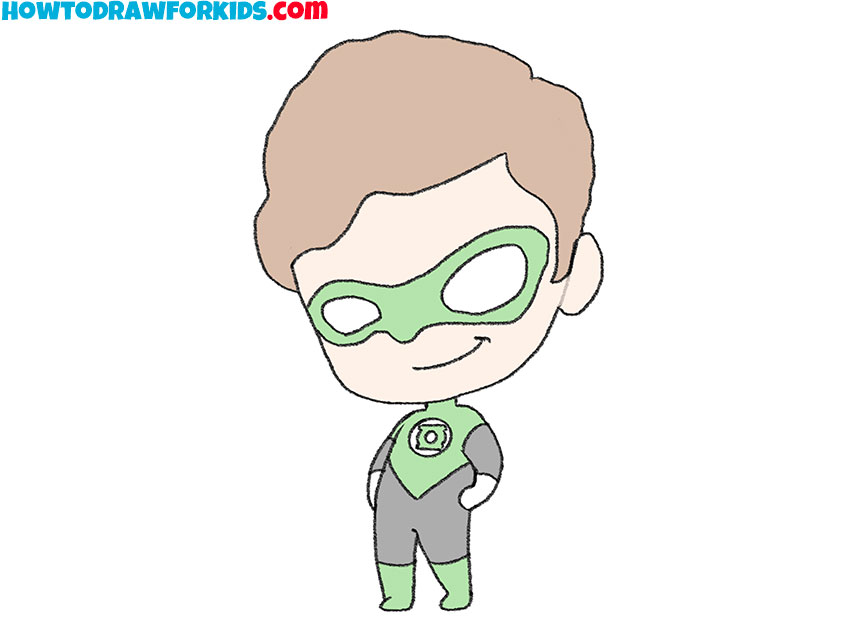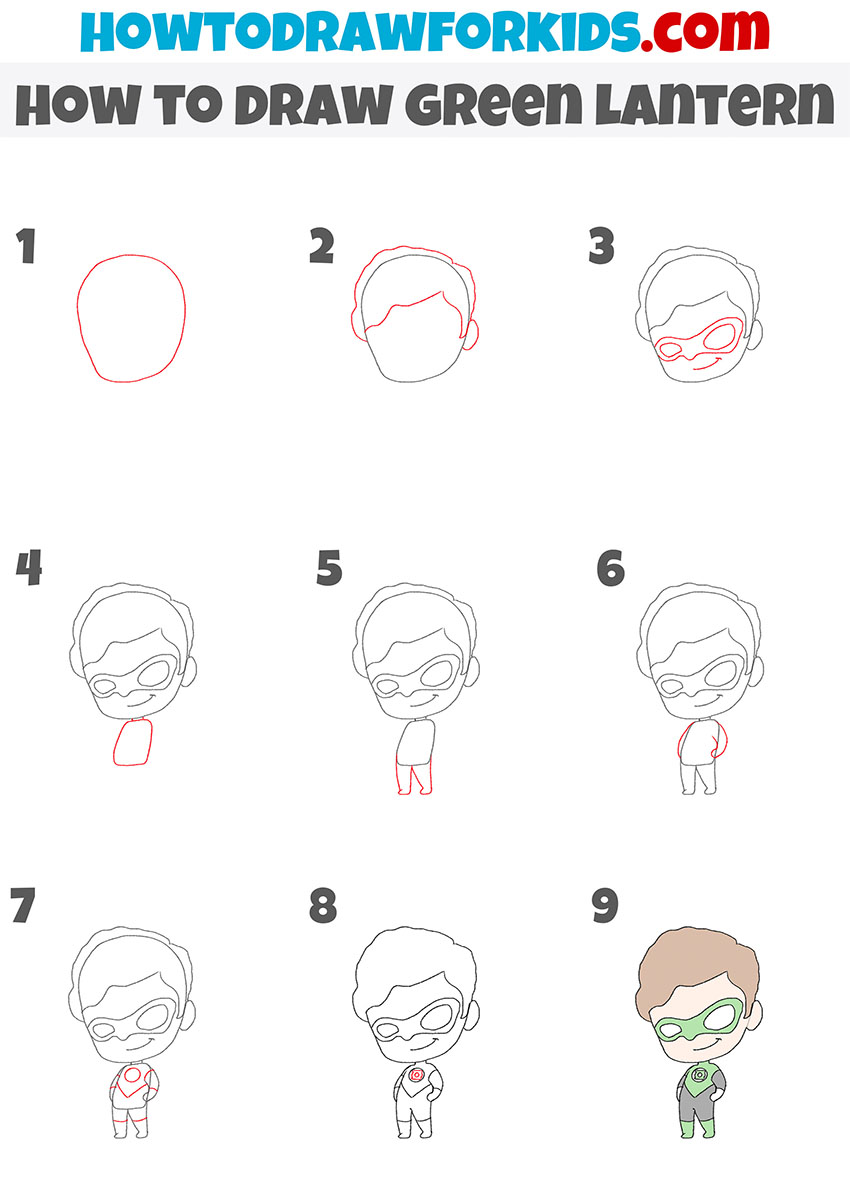 So, I have prepared for you a drawing lesson in which I will tell and show you how to draw Green Lantern step by step. This is another fascinating lesson dedicated to the image of a famous character.
The Green Lantern is a fictional character, a superhero known from comic books published by DC Comics. Surely you have seen this character many times, and now learn how to draw it yourself.
If you already want to start drawing as soon as possible, you can prepare art materials and now start following this instruction and enjoy the creative process.
Materials
Pencil
Paper
Eraser
Coloring supplies
Time needed: 30 minutes
How to Draw Green Lantern
Draw the outline of the character's head.

Add the head in the form of a figure similar to a slightly deformed oval, as in the figure.

Add the outline of the hairstyle, as well as the character's ear.

Draw the ear in the form of a semi-oval, draw the outline of the hairstyle with wavy lines.

Depict the character's facial features.

Draw the eyes, mouth and mask using oval shapes, arc, straight and curved lines.

Sketch out the neck and upper body.

Depict the neck using two straight lines, and add the outline of the torso using a curved line.

Draw the outlines of the character's legs.

Add two legs pointing in the same direction, using curved lines of different lengths, as shown.

Add the outlines of the character's hands.

On the right and left sides of the torso, add the arms in the form of an arc, as well as a curved line

Depict the elements of the costume.

On the arms, legs and torso, add arcs and slightly curved lines. Draw one circle on the chest.

Finish drawing the decorative elements.

Inside the circle on the chest, draw another smaller circle, as well as straight and curved lines.

Color the drawing.

To color the Green Lantern, you need to use beige, brown, gray, and also green.
This is the end of the drawing lesson in which you learned how to draw Green Lantern. If you liked this lesson, you can visit other character drawing lessons on our website. Download the PDF file with a brief instruction to always have access to the lesson.