This lesson is about drawing your favorite cartoon characters, and now you will learn how to draw Bugs Bunny.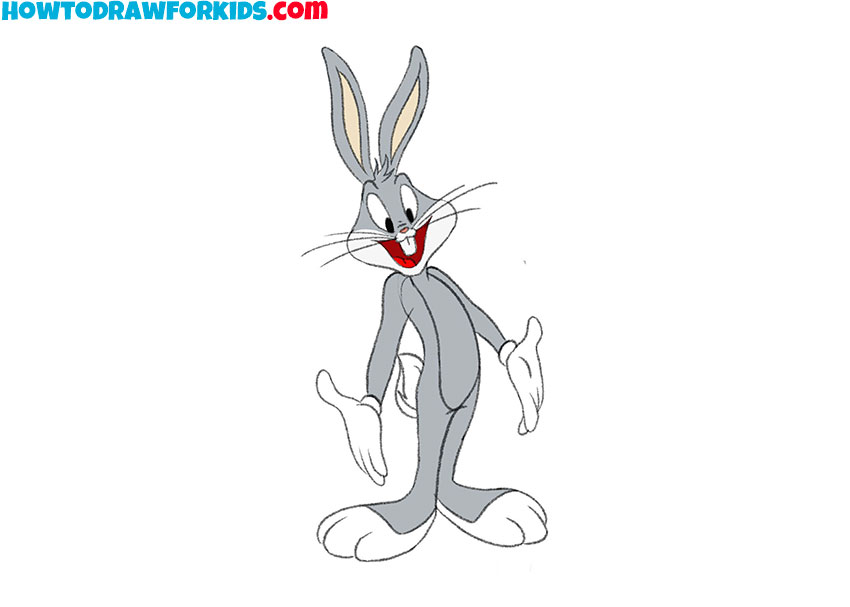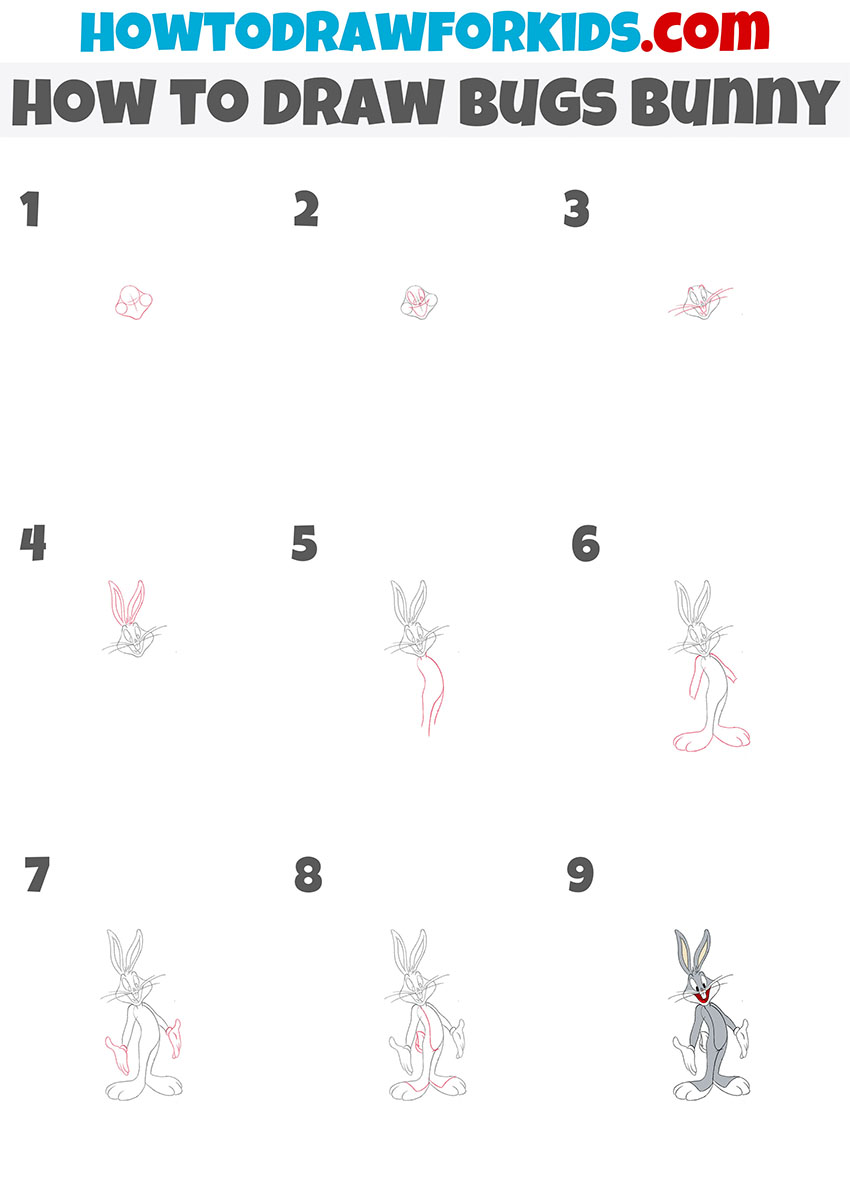 Today, you will learn how to draw Bugs Bunny. This bunny is easily recognizable and loved by all generations of viewers. Bunny Bugs Bunny is very resourceful, frivolous, carefree, sometimes a little arrogant.
Bugs Bunny is not afraid of difficulties and does not lose optimism in any situation, it is thanks to these qualities that the audience likes the bunny and the cartoon has many fans.
Bugs Bunny has a wide mouth, long whiskers, big teeth, long torso, large paws. You must depict all these structural features of the body in your drawing.
For best results, follow each step in this manual carefully and carefully. Take your time and use the little tips I have prepared for your convenience.
Materials
Pencil
Paper
Eraser
Coloring supplies
Time needed: 35 minutes.
How to Draw Bugs Bunny
Draw the outline of the head.

To correctly depict the shape of the head, draw circles and auxiliary lines.

Depict the eyes and mouth.

Draw the oval eyes, the small nose and the large mouth using guidelines.

Add the rest of the elements of the face.

Draw the brow ridges, teeth, tongue and long mustache on each side.

Sketch out the ears.

Use smooth lines to draw two long ears and immediately depict the inside.

Draw the torso.

Depict the thin neck, the long slender torso and the upper part of the legs.

Add the arms and lower legs.

Arms are spread out to the sides. The lower parts of the legs are very large.

Sketch out the hands.

Depict the large hands in the same position as in the example.

Draw the tail and detail the color.

Sketch out the short tail and outline where the fur color will be different.

Color the drawing.

Use gray, red, black, and pink.
Especially for your convenience, I have created a PDF file that contains a brief instruction for this lesson and additional useful materials. Download the file and enjoy drawing at any convenient time, even if there is no Internet access.