How to Draw a Guitar Step by Step
The lesson on how to draw a guitar step by step will be very useful for you. This guide consists of nine simple steps.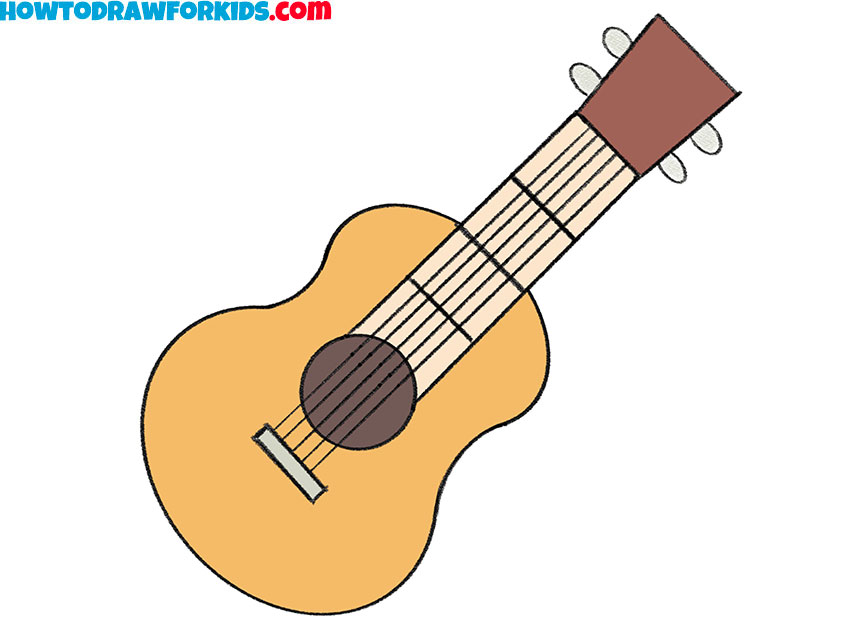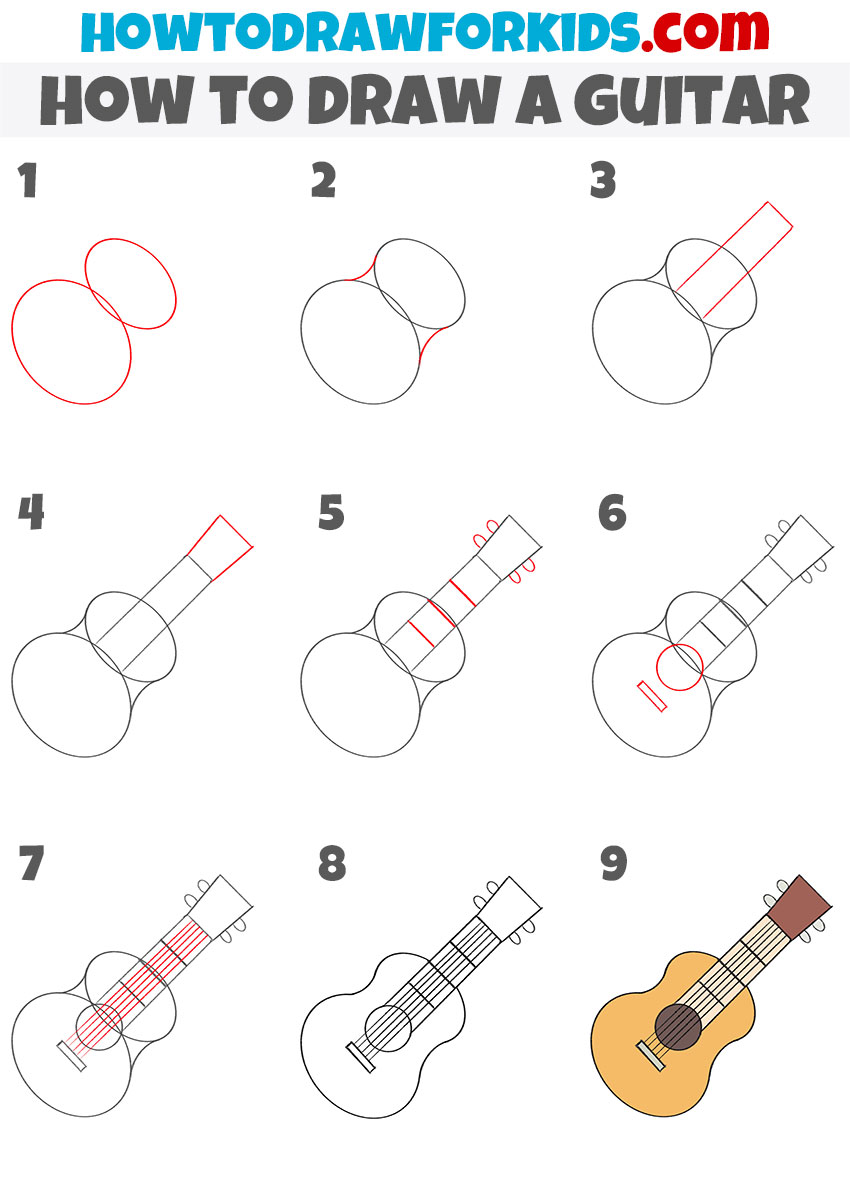 In this drawing lesson, I want to give you an easy guide on how to draw a guitar step by step. I am sure you will have a great time and draw a beautiful picture by doing this lesson.
Can you play any musical instruments? The guitar is a fretted musical instrument that typically has six strings. There have been instruments like the guitar for at least 5000 years. The guitar may have come from older instruments known as the sitara from ancient India and central Asia. Guitars are used in many different genres of music, such as traditional, regional, and folk to modern punk, rock, metal, or pop.
I think it was useful for you to learn some new information about guitars. Now you can prepare the necessary drawing materials and get to work!
Materials
Pencil
Paper
Eraser
Coloring supplies
Time needed: 20 minutes
How to Draw a Guitar Step by Step
Draw auxiliary lines.

Outline two different sized ovals, which will then become the base for the guitar body.

Draw the outline of the guitar body.

Connect the two previously drawn ovals on both sides with two identical short curved lines.

Outline the guitar neck.

To draw this element, you need to draw straight lines. Depict the guitar neck as a rectangle.

Add an outline of the guitar headboard.

Picture it at the top of the guitar neck. Use straight lines, drawing a trapezoid without one edge.

Depict guitar frets.

Draw these details as strips on the guitar neck. Place them at the same distance from each other.

Draw a guitar soundhole and a guitar bridge.

Depict these important elements of the guitar as a circle and a narrow rectangle.

Add the guitar strings.

Draw many straight, parallel lines along the guitar neck.

Erase all unnecessary lines.

Use an eraser to remove the auxiliary lines on the guitar body.

Color the guitar.

Use beige, brown and shades of grey to color the guitar.
I hope that you liked this lesson very much! Leave comments with questions and wishes. If you liked this tutorial, share it with your friends. Subscribe to us on social networks. You can download a short version of this lesson in a PDF file, that can be used even if you do not have access to the Internet.