If you want to learn how to draw a Halloween bat, then this simple lesson will help you cope with this task.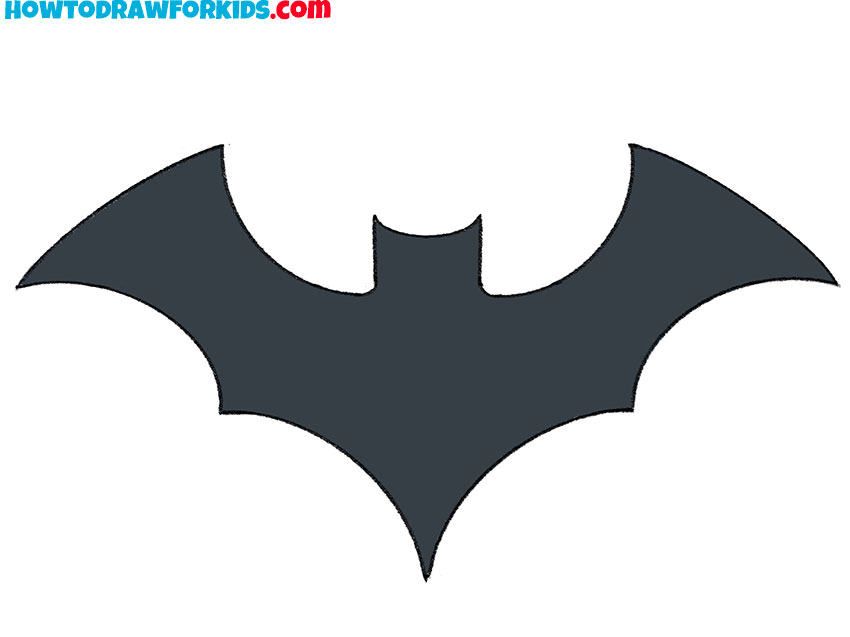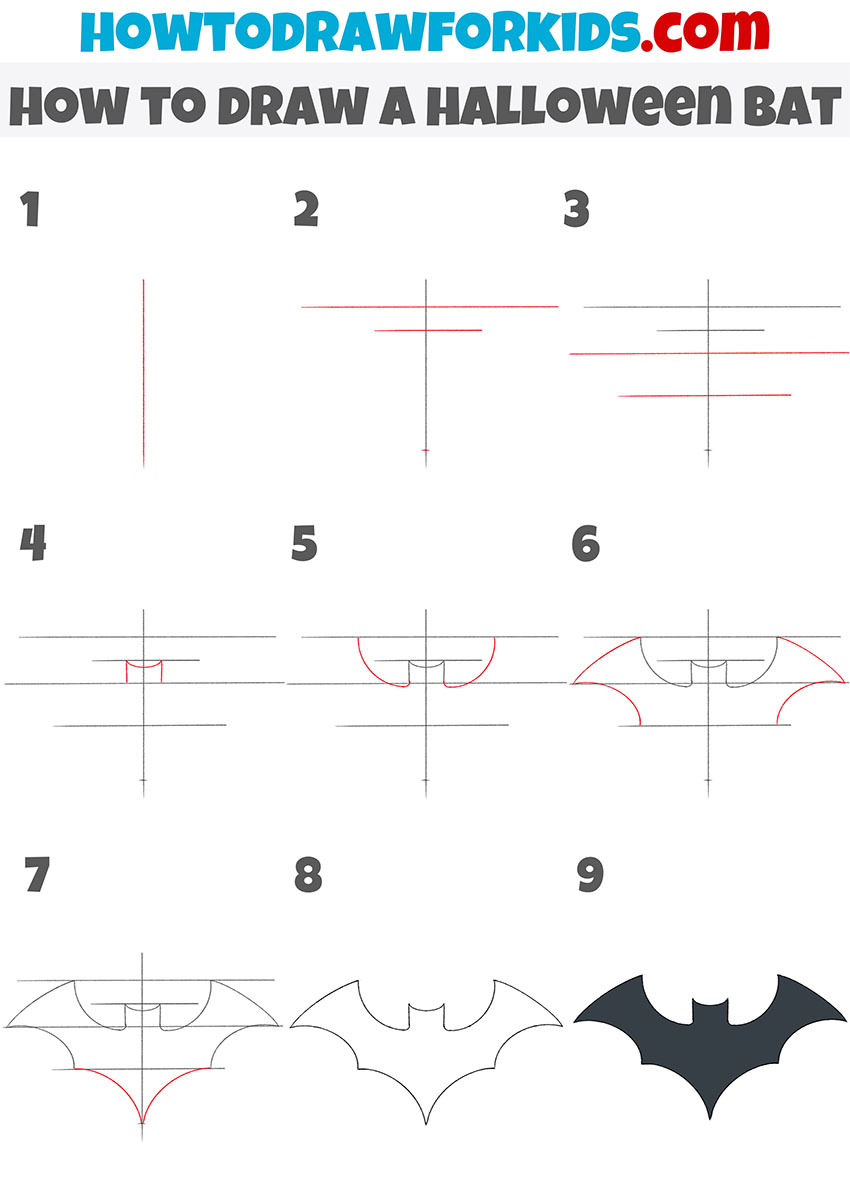 In this tutorial, I will show you how to draw a Halloween bat. This tutorial is designed for beginners and includes nine easy steps.
I hope you love the holidays and I invite you to draw one popular holiday attribute. In this step-by-step tutorial, I will show you in detail how to draw a Halloween bat. The picture shows a black bat that spread its wings wide.
The lesson will train your ability to draw smooth rounded lines. Pay special attention to the size of each wing. These elements must be symmetrical. Be careful and keep all proportions.
In order to correctly depict the shape of the wings, you need to prepare auxiliary lines in advance. These lines should be even and thin so that you can easily remove them later.
Materials
Pencil
Paper
Eraser
Coloring supplies
Time needed: 30 minutes
How to Draw a Halloween Bat
Determine the center of the drawing.

To do this, sketch out a straight vertical line.

Determine the top and bottom of the drawing.

Draw two straight horizontal lines at the top and one short horizontal line at the bottom.

Add the remaining auxiliary lines.

Depict two more horizontal lines, while maintaining proportions.

Sketch out the bat's head.

Draw the head consisting of two vertical lines and one rounded line in between.

Start drawing wings.

From the head, depict up two smooth lines.

Add the sides of the wings.

Draw smooth lines, as shown in the example, to depict the pointed wings.

Draw the lower part of the torso.

Sketch out two lines that converge at one point.

Correct inaccuracies.

Carefully remove all auxiliary lines in your drawing.

Color the Halloween bat.

You will need black or dark gray.
The Halloween bat is ready! If you have followed all the drawing steps correctly, then you should have a great drawing. Share the result of your work in the comments and suggest your ideas for new lessons.
As usual, I have prepared a PDF file for you, which contains a short version of the lesson and additional useful tools. Save this file so you can return to the lesson at any time.