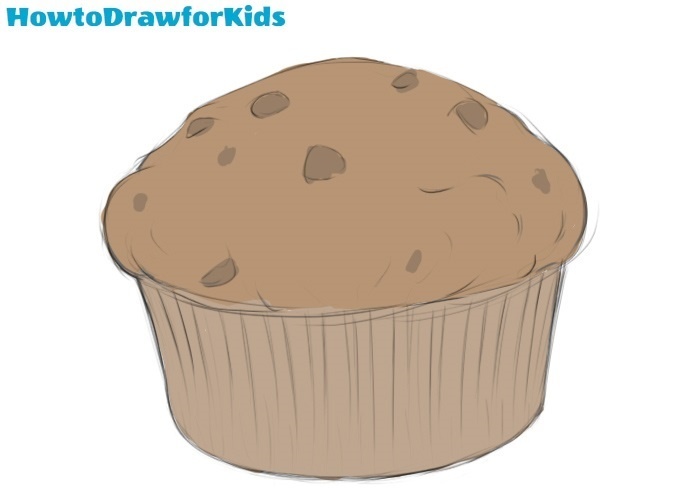 In this step by step drawing lesson the team of howtodrawforkids.com will show you how to draw a muffin for kids step by step. We will need a standard artist set – a simple pencil, an eraser, colored pencils (or felt-tip pens).
Step 1
The lesson will begin with such a figure, similar to a flat and uneven oval.
Step 2
Further even easier – we outline the lower part of the muffin with the help of a flat U shape.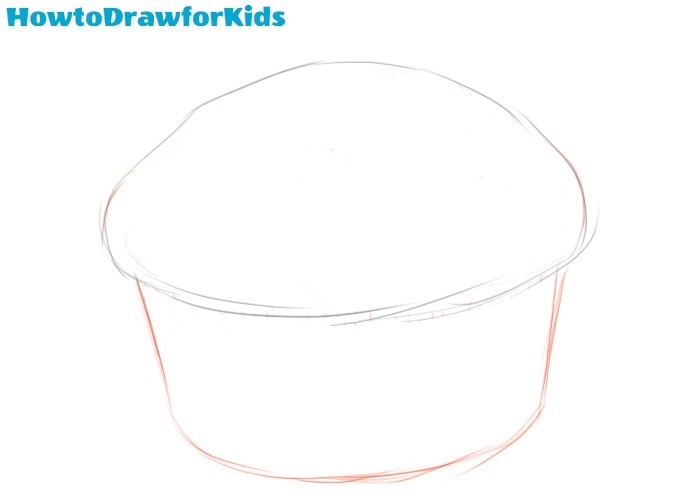 Step 3
Now add chocolate chips to the top and vertical lines to the bottom of the muffin.
Step 4
Remove unnecessary guidelines and circle the muffin to get such a neat drawing.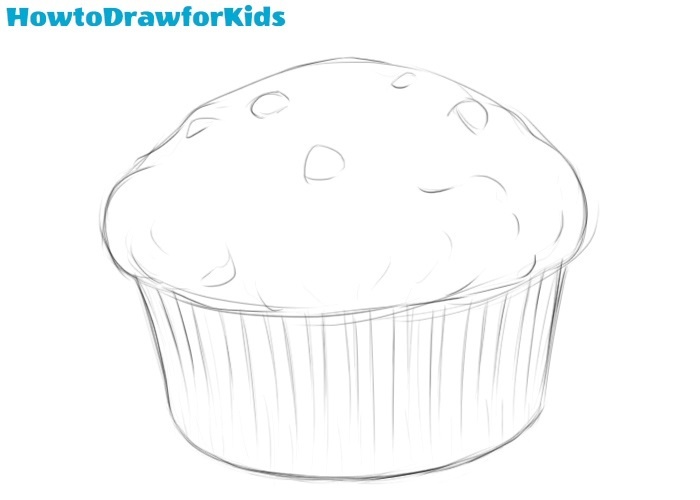 Step 5
You can leave your muffin drawing black and white, or paint it as in the example below, using brown pencils or felt-tip pens.
The team of howtodrawforkids.com showed you how to draw a muffin for kids. Ahead we have a lot of "tasty and sweet" drawing tutorials for you, so try not to miss them.
(Visited 267 times, 1 visits today)