In this simple tutorial, I will show you how to draw a nose easy. In just nine steps, you will gain useful drawing skills.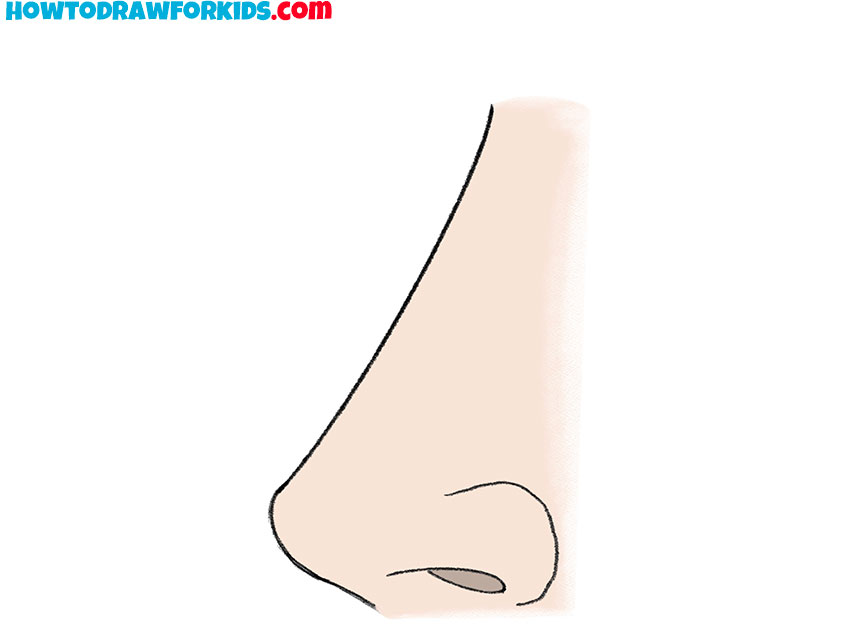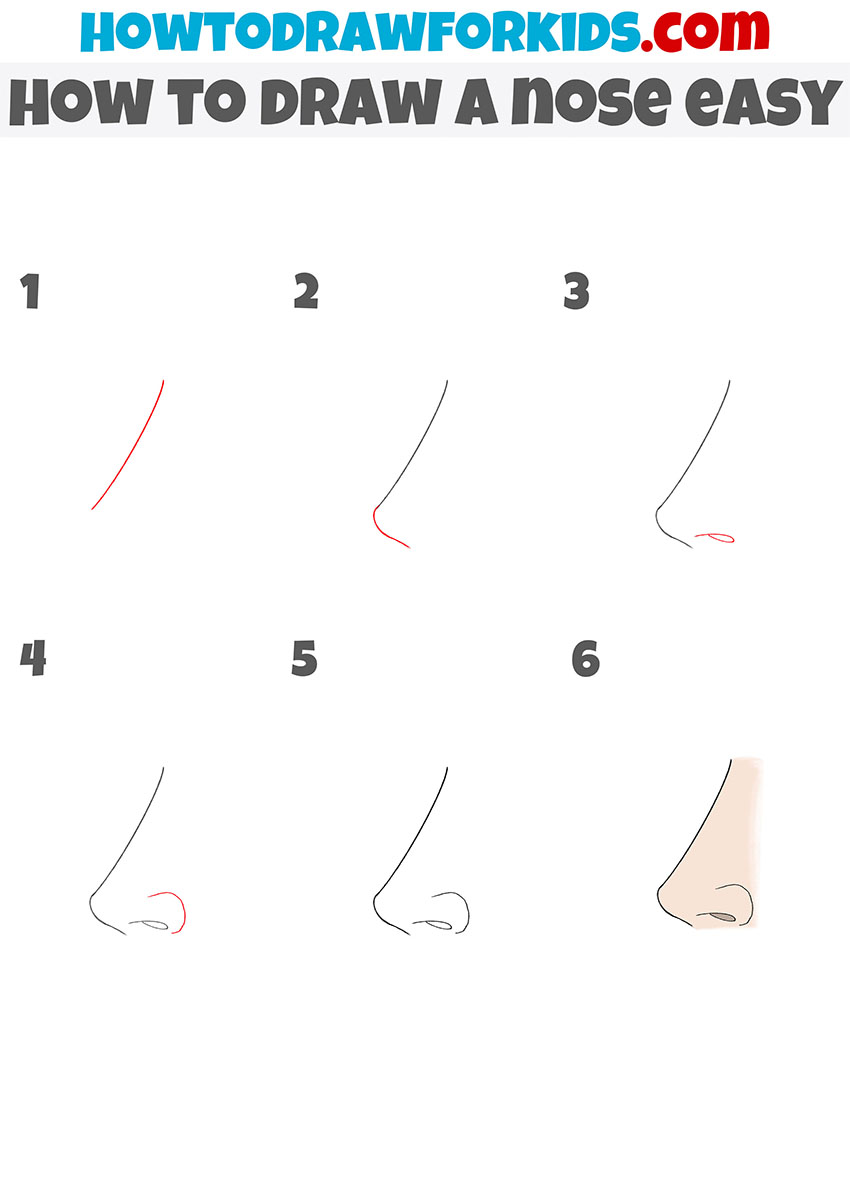 I want to invite you to complete a new useful lesson in which you will learn how to draw a nose easy. The instruction is really very simple and contains only six simple steps that any child or aspiring artist will quickly complete.
Here is a simple step-by-step tutorial that shows you in detail how to draw a nose easy. Undoubtedly, this lesson will be useful for you, and you will be able to use the acquired skills in the future if you want to draw portraits of people.
The figure shows a side view. The nose is small and looks beautiful. This shape of the nose is found in young women. This tutorial will use simple lines that you can easily repeat. Be careful at every step and try to correctly depict the shape of the nose.
Materials
Pencil
Paper
Eraser
Coloring supplies
Time needed: 30 minutes.
How to Draw a Nose Easy
Draw the top outline of the nose.

This is a very simple step in which you have to draw a straight line.

Depict the tip of the nose.

Continue the line and depict the most protruding part of the nose.

Add the nasal opening.

Sketch out a small curved line at the bottom.

Draw the outline of the nostril.

Depict a smooth, rounded line, as shown in the example.

Check your drawing.

Correct inaccuracies if necessary.

Color the nose easy.

You can choose any color for the drawing.
It was another interesting lesson in which you learned how to draw a nose easy. I hope that you remember the sequence of steps and can repeat them if necessary. Improve your creative skills, and learn how to draw different shapes of the nose, as well as other parts of the face.
I want to inform you that the traditional short version of the lesson is ready. You can download this PDF right now and use it whenever you want, even if you don't have Internet access.